There's another set of Fortnite Alien Artifacts releasing today for Fortnite chapter 2 season 7 week 6. Here's all the week 6 Alien Artifact locations.
This season, Epic Games decided to change up the challenge system. The legendary quests release on Wednesday and the Epic quests release on Thursday. The legendary challenges now require players to complete different tasks such including placing supplies and other items as part of the storyline.
Each week, we also get new Alien Artifact locations. We've had some weeks where there have been five Alien Artifacts to collect in the week, but others only have four. These artifacts are needed in order to unlock new customizable options for the Kymera Battle Pass skin.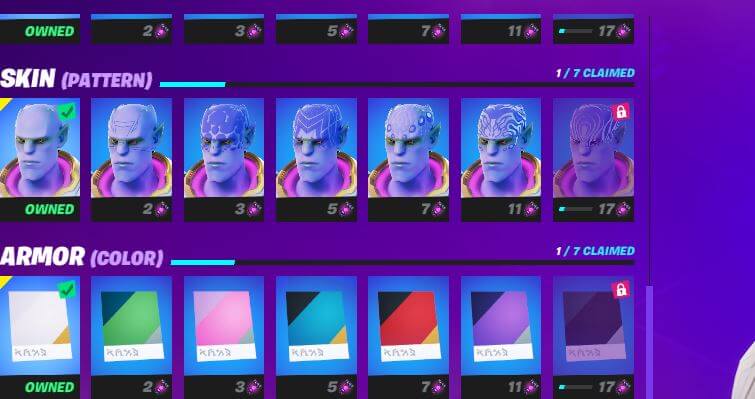 The Alien Artifacts for Fortnite week 6 have been released and are available to find and collect. Here's the locations of each one.
All Fortnite Week 6 Alien Artifact Locations
Here is a list of all the locations where you'll be able to find and collect Alien Artifacts in Fortnite week 6. Below the list, we have a map with the locations of each Alien Artifact marked on it to help you collect them as fast as possible.
Lockie's Lighthouse: In the smaller building that's next to the house south-east of Lockie's Lighthouse. You'll see it in front of you as soon as you walk through the door.
Orelia Island: Located on the south side of the map, you'll find the artifact on the bottom of the dark grey bricked building.
Corny Complex: On the west side of the location in the shed that's located near the crops and south of the pond that's near the named location. The week 6 Alien Artifact will be at the top near the roof of the one story building.
Dirty Docks: North-West in the purple patch where the alien biome is. The week 6 Fortnite Alien Artifact will between the trees on the west side of this purple patch.
Retail Row: On the snowy mountain that's south-east (larger of the two on the right) of Retail Row. You'll find it on the second floor of the metal building.
Here's a map with all of the Fortnite week 6 Alien Artifacts marked to help you find them easily.