A new update introduced a brand new item in Fortnite, Alien Nanites. Here's the Alien Nanites Fortnite locations, what they do and more.
At the start of every new season of Fortnite, Epic Games change up the loot pool by introducing new items and weapons alongside vaulting and unvaulting items. In recent seasons, we haven't had as many mythic items available.
In season 4, there were several Marvel-themed mythic items which changed up the meta and how you'd approach a game of Fortnite. However, this season we currently have two mythic items and last season there was only one mythic item available at one time.
With the new update today, Epic have introduced a new mythic item alongside a brand new item that was leaked by data-miners some time ago, Alien Nanites. Here's everything you need to know about Alien Nanites including where to find them on the Fortnite season 7 map.
Fortnite Alien Nanites Spawn Locations
There are no exact locations where you can find Alien Nanities in Fortnite chapter 2 season 7. However, you can find Alien Nanites has floor loot, on abductors and on the mothership. There are currently no other Alien Nanites Fortnite locations.
The best chance of finding nanites is on the mothership or on top of abductors as it appears as though the spawn rate for them as ground loot isn't high. However, there's an issue with them not spawning in game correctly and it's likely Epic are working on a fix as we speak. We'll update this when the issue has been addressed by Epic.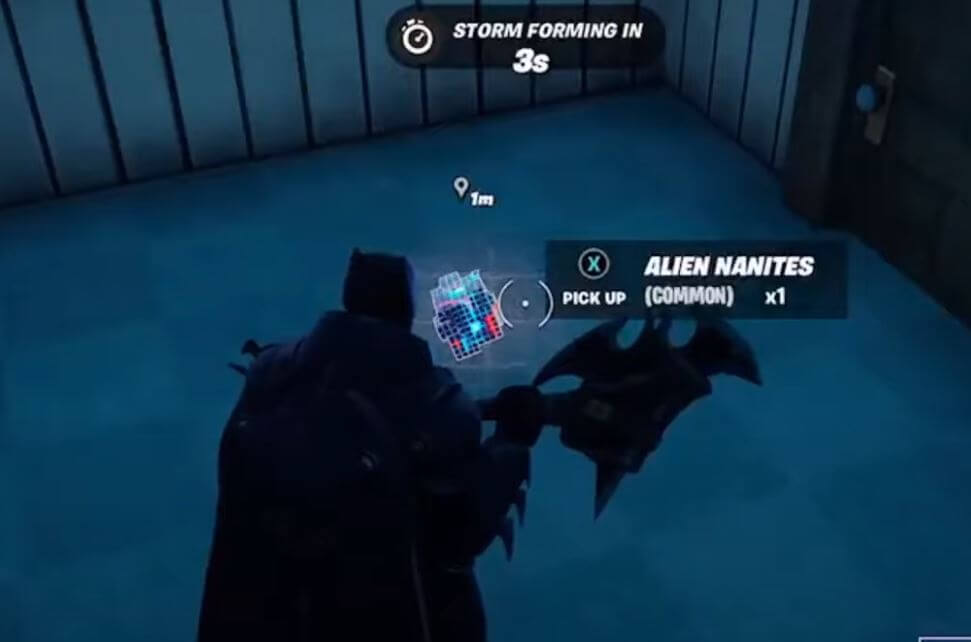 What do Alien Nanites do in Fortnite?
Alien Nanites spawn a biome where there's low-gravity. You can exit and enter this zone as you please and it'll appear as a purple blue shield. They can also be used to craft items including the Kymera Ray Gun, the Pulse Rifle, and the Rail Gun.
Here's what Fortnite Alien Nanites look like when used in-game:
Alien Nanites gameplay #Fortnite pic.twitter.com/VDkjzvkU6u

— DJ Leaks (@DJLeakss) July 6, 2021