Aliens in Fortnite? Players are being abducted and transported around the map.
We're less than a week away from Fortnite chapter 2 season 7 with the current season, chapter 2 season 6, scheduled to end on June 7th, 2020. Season 7 will then launch at around 6 AM ET on June 8th. The update was recently pushed to the staging server which means there won't be any delays.
In the last major Fortnite update in season 6, v16.50, data-miners leaked a number of UFO posters. After the servers were back up after scheduled maintenance, players found these scattered around the map. This all but confirms we'll be getting an alien-themed or space-themed season when the new season launches.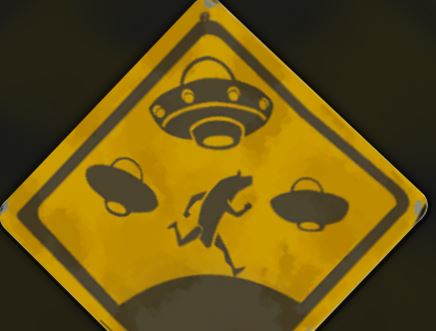 Data-miners also leaked that aliens will appear in Fortnite and abduct players. The leaks also stated that once abducted, they'll get full health if they don't already and they'll be dropped at a random location on the Fortnite map. The UFOs are now abducting players and here's what you need to know.
UFO in Fortnite
A few hours after the Fortnite Item Shop updated, players started posting clips on Twitter and Reddit of them being abducted by a UFO in Fortnite. You can't actually see any UFOs in Fortnite, but you can see a blue beam of light that'll eventually suck a player in as shown in the image below.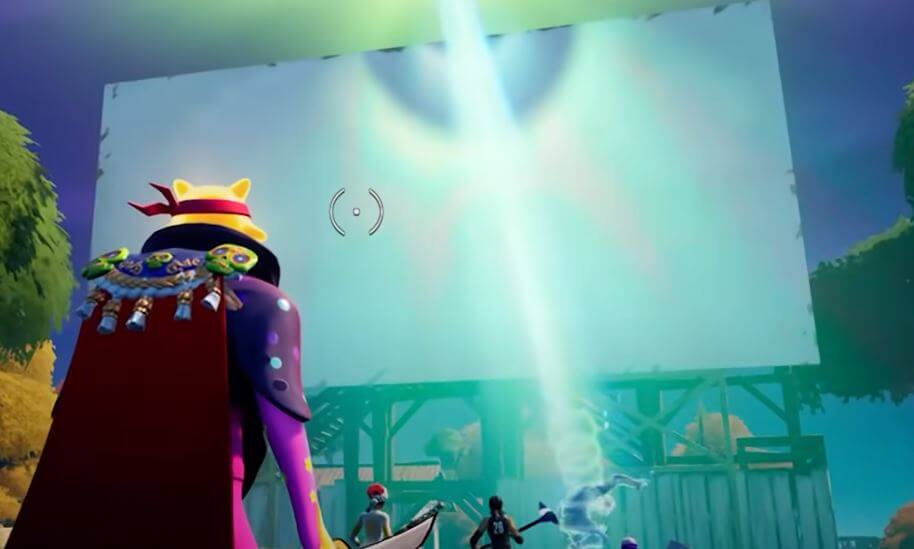 You'll then be thrown down and end up spawning face first onto the ground. Instead of having just your health restored, you'll also have full shields, so it's definitely a benefit to get abducted by aliens in Fortnite.
There's no set place that'll allow you to get abducted by a UFO in Fortnite, but according to reports from players and from what we've seen ourselves, it looks like there's a much higher chance of this happening at Risky Reels. There's a chance there will be other locations on the Fortnite season 6 map where you'll have a higher chance of this Fortnite alien interaction as the season draws to a close.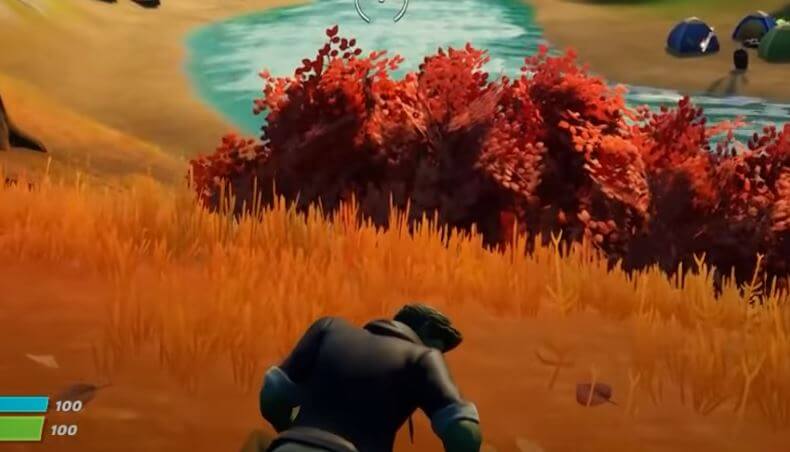 Here's a clip of how the mini in-game event looks like:
It doesn't look like there's anything else that we'll get in-game before the season ends apart from this UFO Fortnite abduction. That means there won't be a live event to end chapter 2 season 6, but we could get a playable event at the start of chapter 2 season 7, similar to what we had at the start of this season.
These Alien or UFO Fortnite mini in-game events are just the start to the build up of Fortnite season 7. We should see Epic posting teaser images for the new season within the next couple of days. As always, we'll be covering everything Fortnite related in the lead up to the new season.