Here's when you can find Crackshot Quadcrashers in Fortnite chapter 3.
It's day 13 of the Fortnite Winterfest Christmas event. Most players have managed to get both the free skins from the Lodge presents, Polar Peely and Krisabelle.
The free back bling and glider from the challenges is also available to unlock for all players. The glider is available after completing seven challenges, the back bling is available once ten challenges have been completed.
Although all the challenge rewards are available, players can get extra XP by completing all the new challenges that get released. Today's new challenge requires players to travel 1,000 meters on a Crackshot Quadcrasher. Here are all of the locations where you can find one on the chapter 3 map.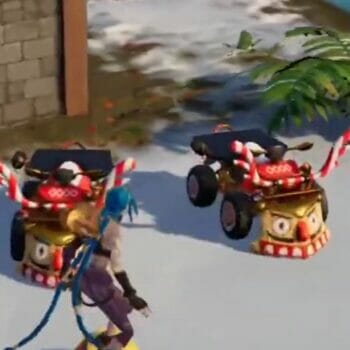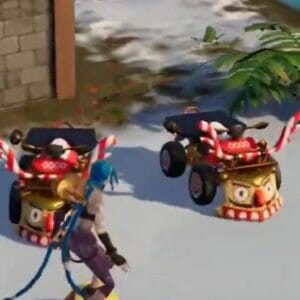 Crackshot Quadcrasher Fortnite Spawn Locations
There are a number of locations where you can find Crackshot's Quadcrasher in Fortnite chapter 3. They were introduced in chapter 1 season 6 and were vaulted in season 10. Whilst being vaulted, they were updated several times but never made a return in the main game.
However, they were added into creative and Party Royale. There were some changes to the Quadcrasher in the last update on chapter 2 and finally made a return as Crackshot's Quadcrasher. They'll likely be around for the rest of the season.
The best location to find a Crasckshot Quadcrasher is at his cabin. There was a challenge that required players to dance at the cabin. However, if you still don't know where it is, we've marked it on the map below:
It won't be difficult to travel 1,000 meters once you've found a quadcrasher. You'll need to watch out for other players dropping at the cabin to try complete the challenge. However, there are two vehicles that spawn there, so you should be able to get away from any battles.