Here are all of the map changes that were made in the v10.20 Fortnite update.
The map in Fortnite Battle Royale is constantly changing every season and changes are made during the season as well to match the storyline. In Season X, Epic have decided to change some of the POIs by adding Rift Zones, which have in some cases bought back old POIs.
There are a few changes that have been made in today's v10.20 Fortnite update with the main changes being in the desert biome, south of Paradise Palms, and we have gone through all of the changes below. Please let us know in the comments section below if we have missed any.
Pandora Rift Zone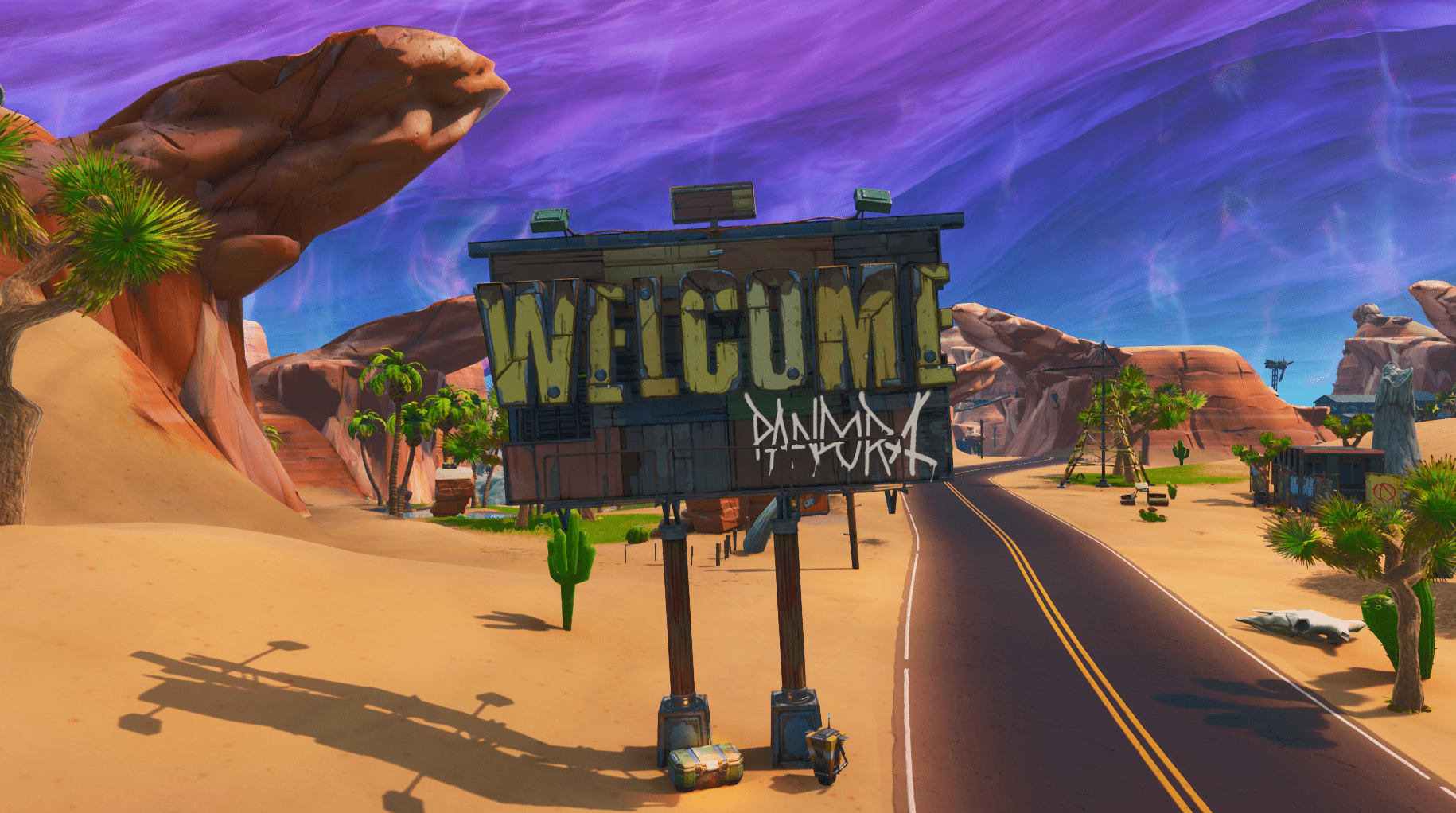 Epic have announced the new collaboration with Borderlands 3 as the Fortnite x Mayhem Event. There are new challenges that are live now in-game, which you can complete to get free rewards. You can complete these challenges in the Pandora Rift Zone: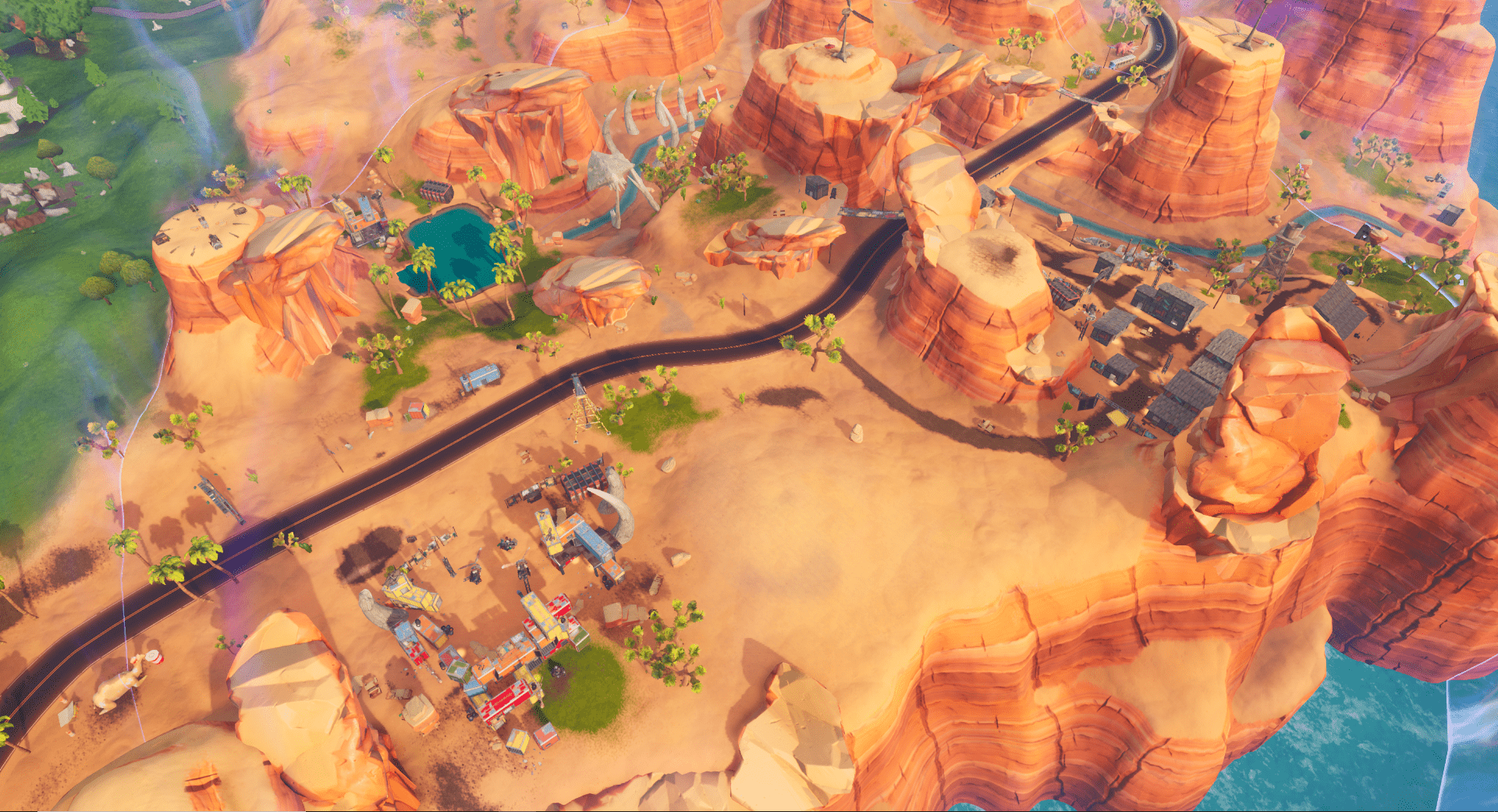 There are two different POIs in the Pandora Rift Zone, as can be seen in the image above. Here is a closer look: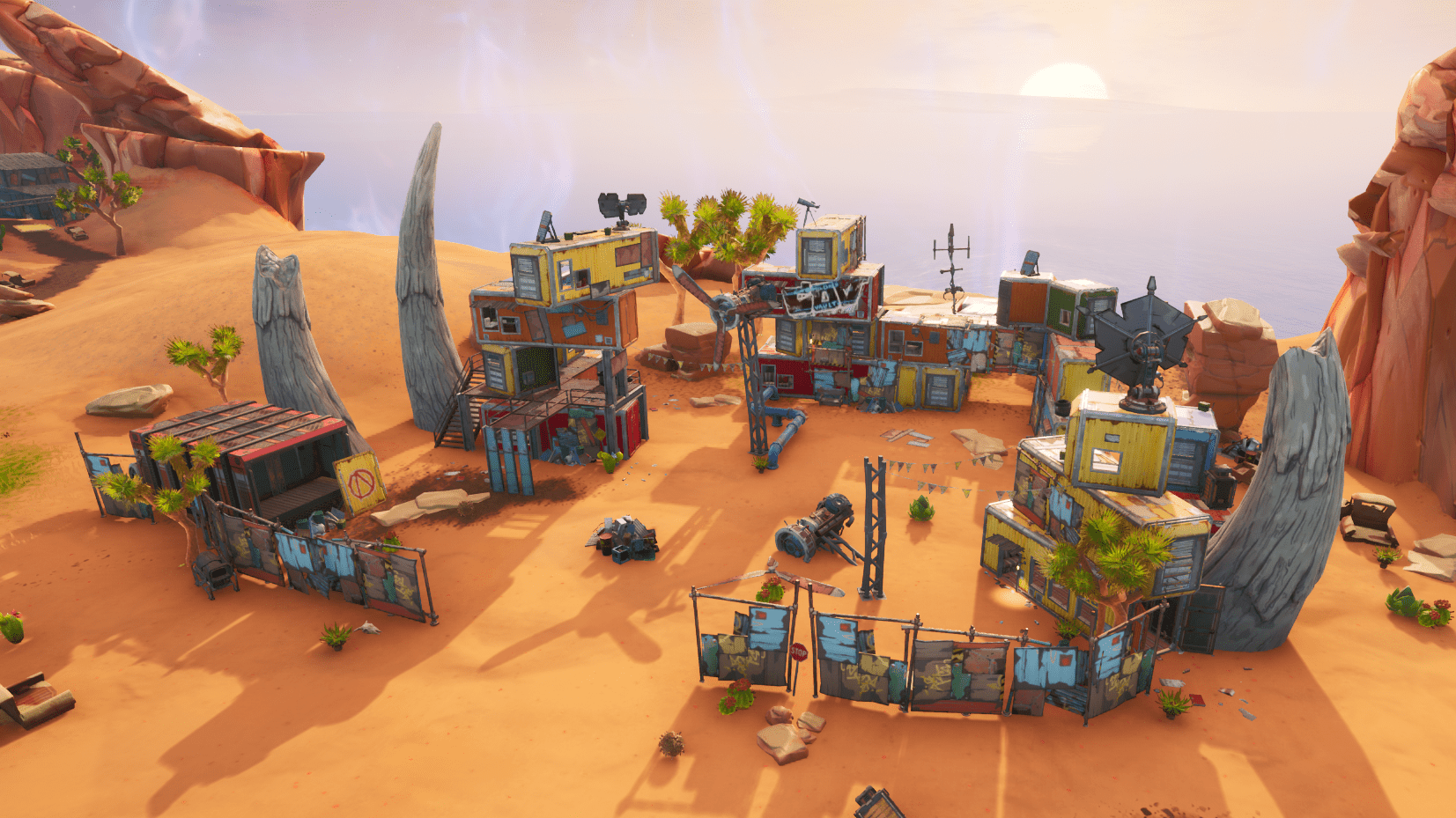 You will also be able to see dinosaur bones in the Rift Zone:
There is a dinosaur which is partly in and out of the Rift Zone, where you can see the skeleton of the dinosaur where it is in the zone and the rest of the body out of the zone.
New Statue At Haunted Hills
A new statue has been added at Haunted Hills, which looks like a female Love Ranger Skin. It is possible that we could be seeing a new female counterpart for the Love Ranger Skin as the Frozen Legends were seen in the form of ice sculptures on the map before they were released in the Frozen Legends Bundle.
Structure North of Fatal Fields
There is a structure north of Fatal Fields which has had a floor added to it in past updates. It looks like the structure will not be be getting any taller as a roof has been added in this update. This structure is a good place to go to, to harvest wood.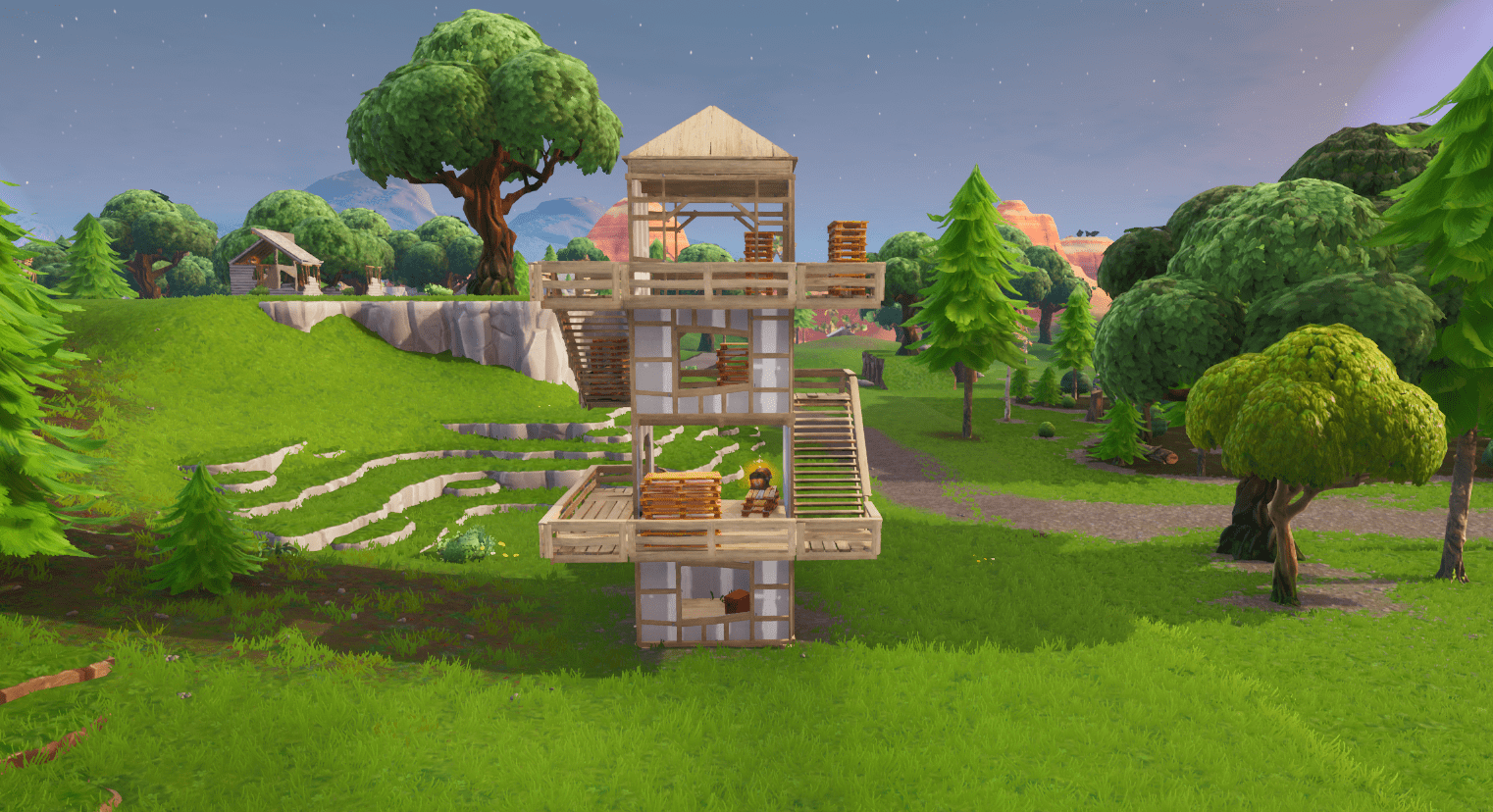 That's all the changes we have found in the v10.20 Fortnite update, but let us know if we have missed any in the comments section below.
What do you think about the v10.20 update so far?