Here are all of the map changes that have been made in the v10.40 Fortnite update.
The v10.40 Fortnite update is now available to download and there are many changes that have been made in this update, with a new Rift Zone being added, Bouncers being unvaulted, Skill Based Matchmaking added and more. To read about all of the changes made in today's update, click here.
In this update there are a few map changes that have been made, and we have covered all of them in this article. If there are some map changes that we have missed, please let us know in the comments section below.
Starry Suburbs Rift Zone
Epic Games have decided to bring Rift Zones to Fortnite Battle Royale in Season 10 where some old POIs have returned, but with a twist. All of the Rift Zones have something different about them, from turning to a prop in one zone to fighting off the Horde in another. The v10.40 Fortnite update has brought a new named POI to the game, Starry Suburbs, which is located north of Pleasant Park, southeast of Junk Junction.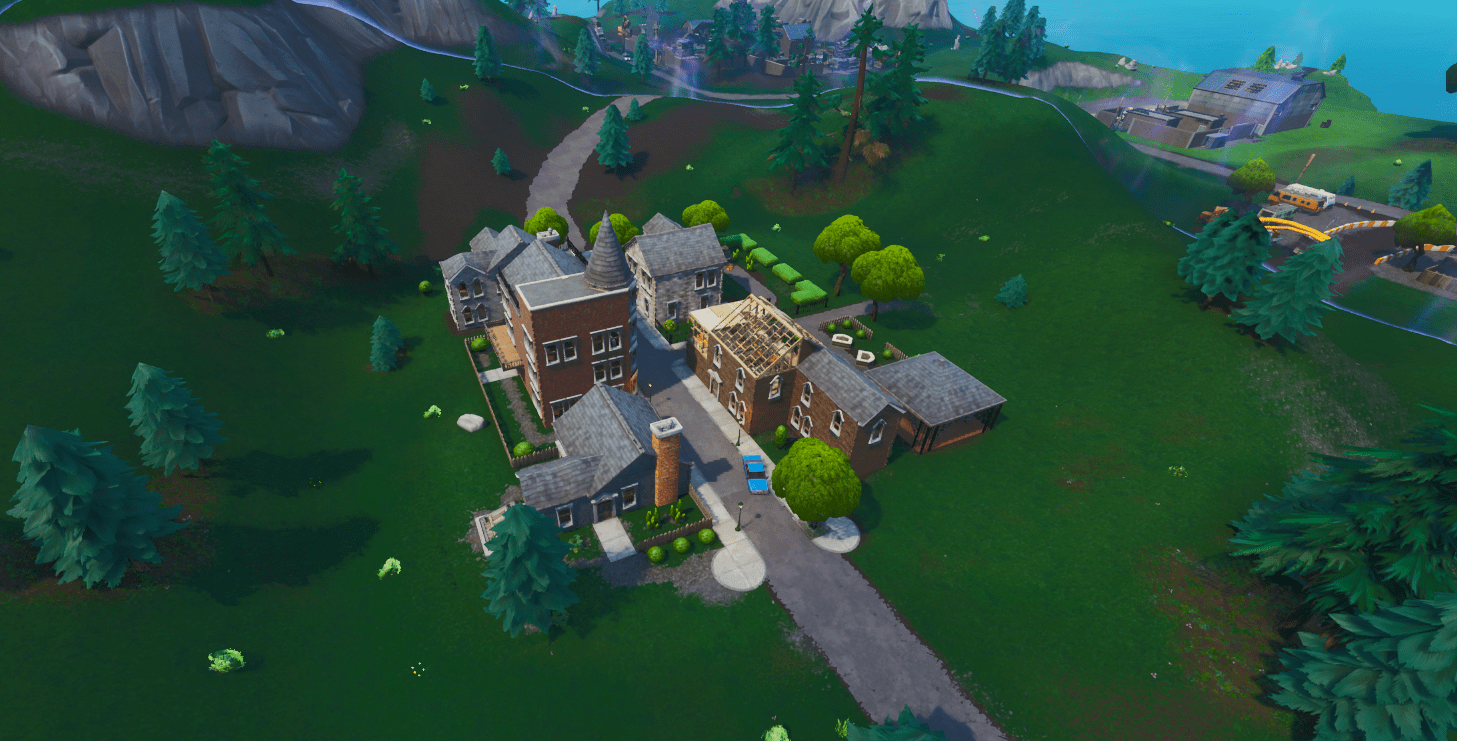 Once you enter Rift Zones, a different message pops up for each area and the message that comes on your screen once you enter Starry Suburbs is, "Reach for the stars!" In this Rift Zone, you will find Shooting Stars that land on the floor and once you 'open' the star, you will get some powerful items. The Legendary Tactical Submachine Gun has also been added to the game, but can only be granted from the Shooting Stars that land at Starry Suburbs.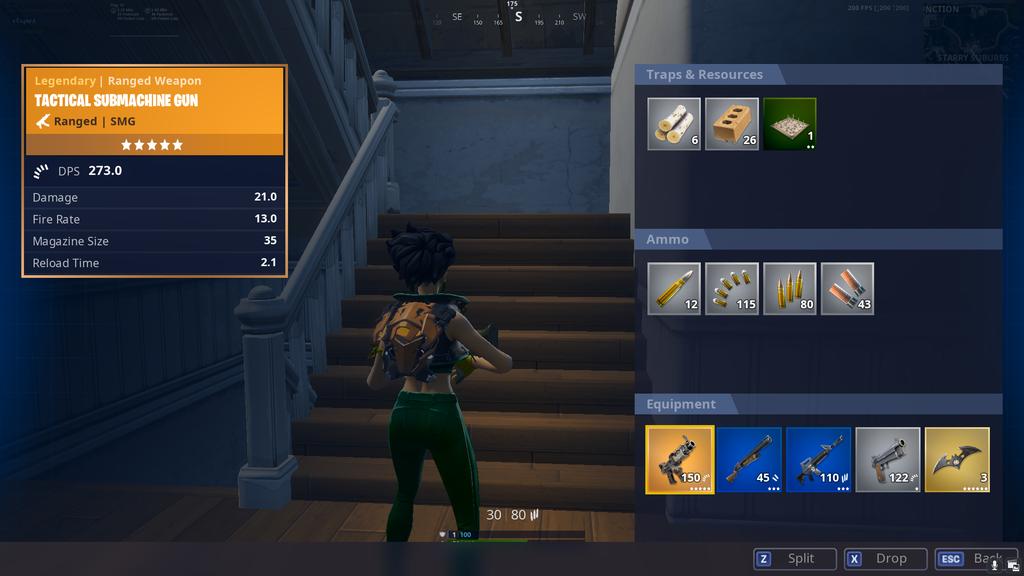 Dusty Depot – Visitor's hideout
The rocket has finished being constructed at Dusty Depot and looks about ready to be launched, as can be seen in the image below.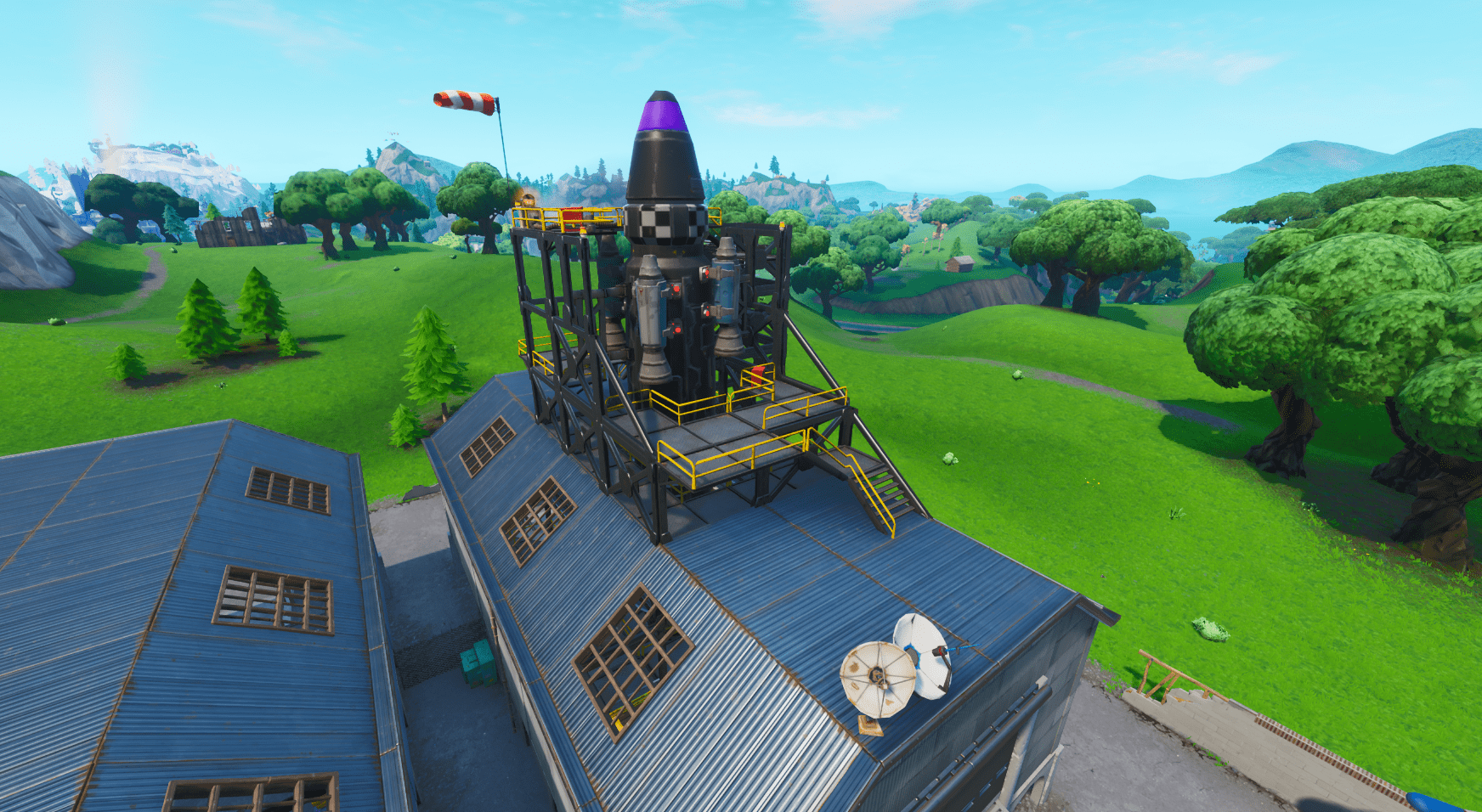 If you go inside of the grey building at Dusty Depot, you will see that the screen at the top has changed to show the B.R.U.T.E and it looks like there is a virus in three different areas. This image was leaked by data-miner during the downtime for this update, but here is what it looks like in-game: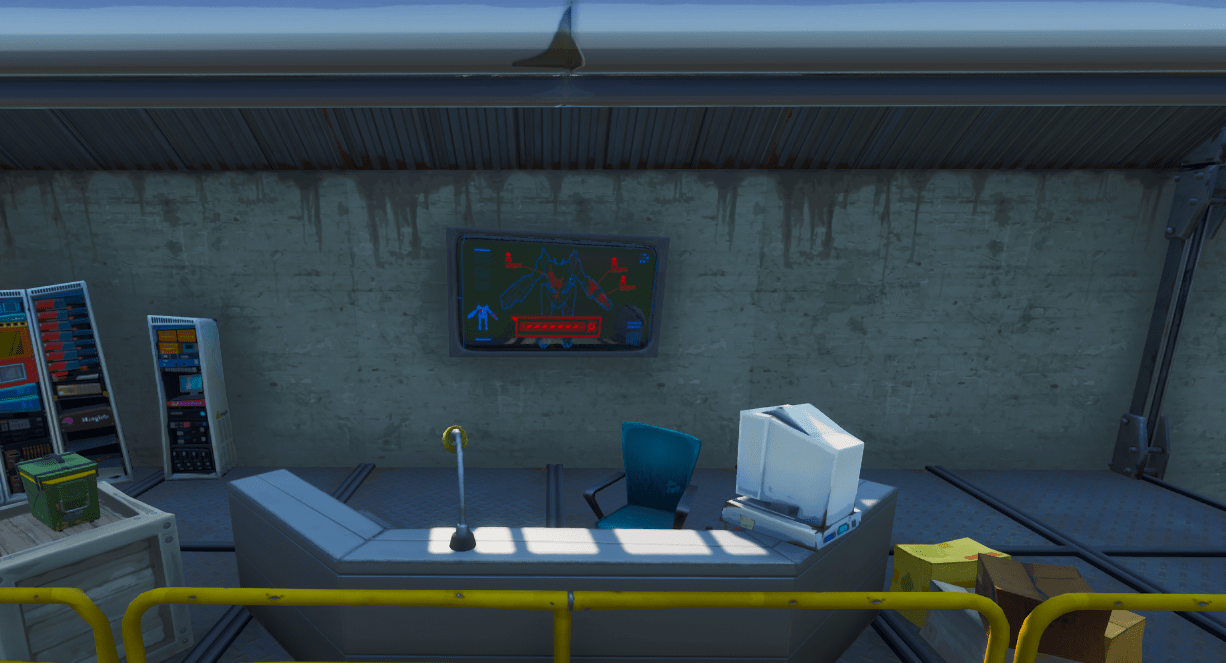 Looks like Epic couldn't vault the B.R.U.T.E's as they are a part of the storyline in Season 10. It seems as though these vehicles will not be returning in the next season though and we may see they being destroyed in the Live Event.
Structure North of Fatal Fields
It looks like the structure that is located north of Fatal Fields is finally complete. The pallets have now been removed, which means there is now less wood to harvest. Here is what the structure looks like:
Those are all the map changes we could find in the v10.40 update, but do let us know if we have missed any. It looks like the Stone Family has not made a return in this season and the Stone Dog can still be found in the exact same location as the start of the season.