Here are all of the Fortnite Skins and other cosmetics that were leaked from the v14.10 update.
The v14.10 Fortnite update is now available to download and dataminers have been busy leaking all of the cosmetics that have just been added to the files. Some of the new files added include Skins, Back Blings, Pickaxes, Gliders, Emotes, Wraps and more. The majority of these cosmetics will be available to purchase in the Item Shop in the upcoming weeks.
Fortnite v14.10 Leaked Skins and Cosmetics
Although Epic have stopped releasing official Patch Notes, they have emailed creators that are in the Support-a-Creator program of changes that will be coming in this update, one of which is that players will be able to customize their own hero in the Item Shop.
Fortnite v14.10 Leaked Skins
Here is an image of all the leaked Skins that have been added in this update, thanks to @HYPEX: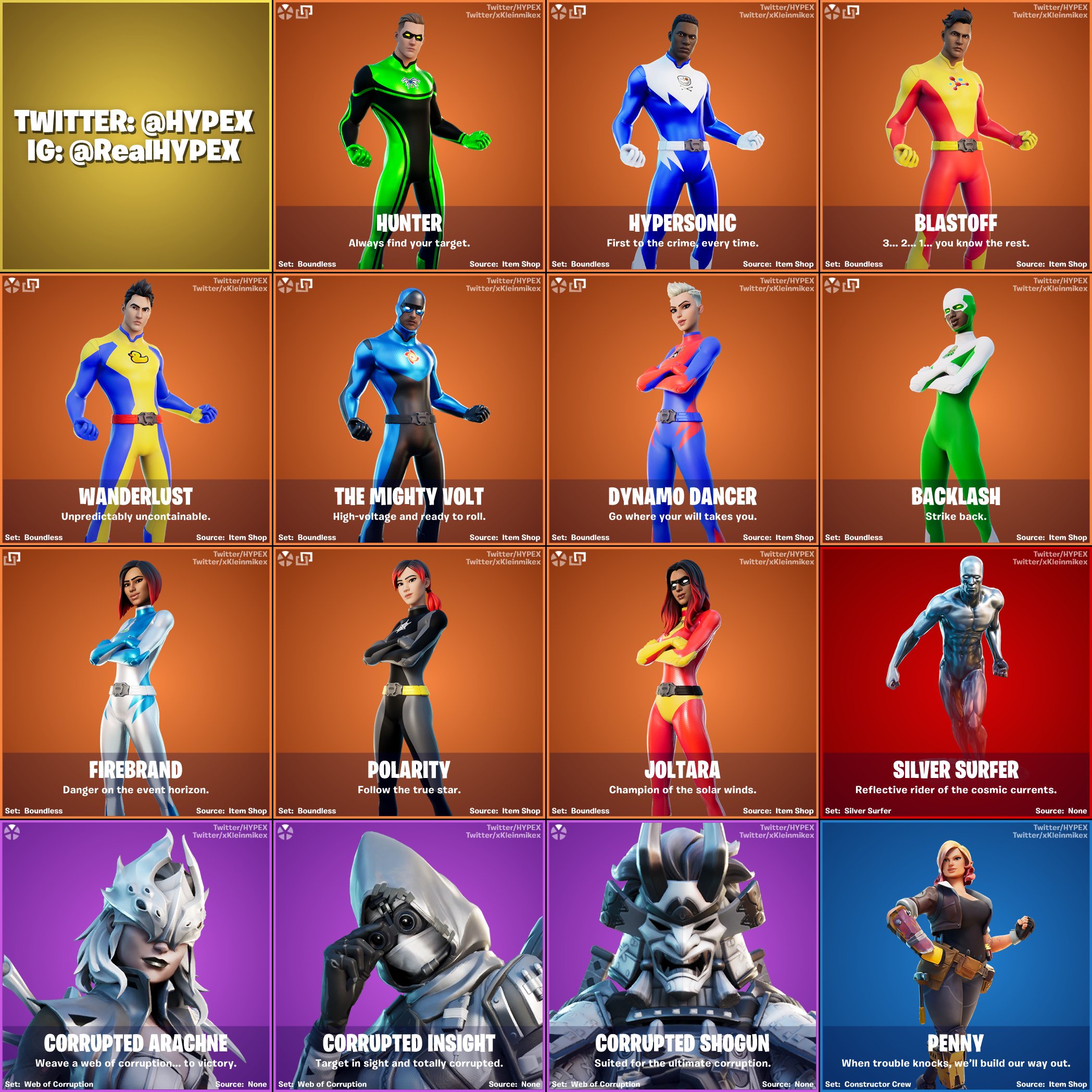 The Skins that are of Legendary rarity are the heroes you will be able to customize in the Item Shop before purchasing. We will let you know more about this when more information is available.
Fortnite v14.10 Leaked Cosmetics
All the other cosmetics that have been leaked in the v14.10 update can also be seen below:
We will be providing better HD images of these cosmetics when they are available, along with the names, rarities and descriptions of each item. As previously mentioned, these cosmetics should be available in the Item Shop in the upcoming weeks, but there have been some rare instances where cosmetics are not released for a few months after the initial leak or removed from the files.
Which of these cosmetics, if any, will you be purchasing once they are made available? Let us know in the comments section below.