Here are the locations of all the Guardian Towers in Fortnite chapter 2 season 7.
We're a month away from a new season. We've had the Superman Fortnite challenges release this week on Thursday followed by the week 10 legendary quests yesterday. Data-miners have leaked that we should be getting new challenges today for the Fortnite x Free guy collaboration which will provide players with a free emote.
As usual, we have new Alien Artifacts being added to the map along with new epic quests to complete. Superman has some additional cosmetics that are unlockable by completing a certain number of Epic Quests, so be sure to complete as many as you can to ensure you unlock all of the cosmetics.
One of this weeks new epic quests requires players to visit the Guardians Towers three times. Here are all of the Fortnite Guardian Towers locations on Fortnite chapter 2 season 7.
Visit the Guardian Towers Fortnite Locations
Guardians Towers in Fortnite are not new to this season. However, there hasn't been a challenge for this season until today. Here's where you can find the towers: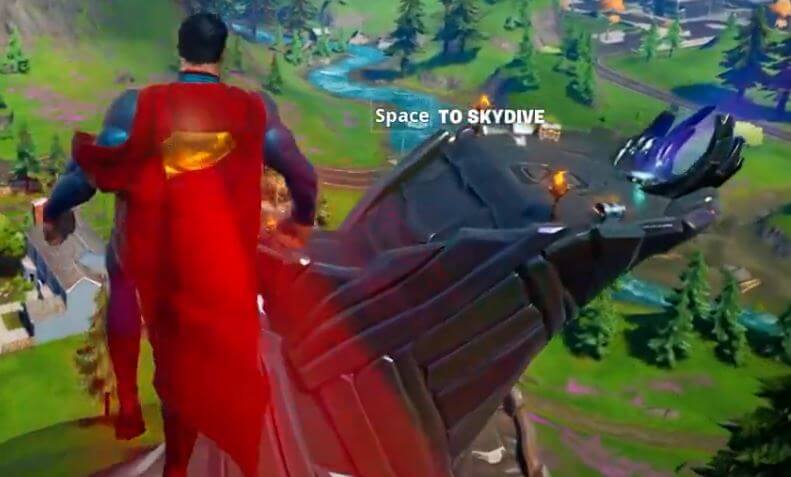 Northeast of Believer Beach
Northeast of Pleasant Park on the hill
Southwest of Steamy Stacks on the hill near the water
North of Retail Row
The small island on the left of the two islands that are north of Misty Meadows.
Here's a map of the Guardian Towers for those that don't know the exact location of where to find them: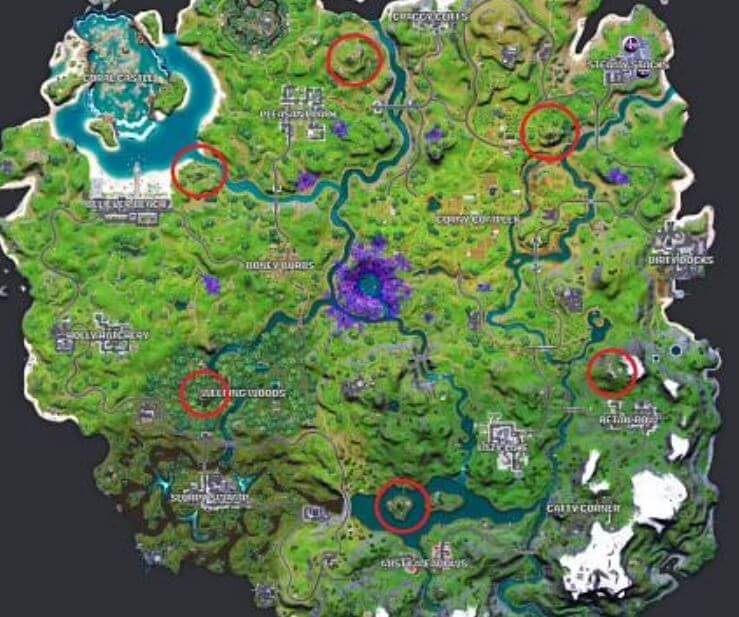 You can complete this challenge in one match if you can get a vehicle of a saucer. However, you don't need to complete this challenge in one match. Depending on the bus route, it's best to visit the Guardian Towers furthest away from the drop line to ensure you don't get eliminated.