Season 8, Week 1 challenges are available and players need to visit all Pirate camp (7) locations. Here are all of the Pirate Camp Locations.
Fortnite Season 8 is finally here and the first week of challenges are available to complete. One of the challenges requires players to visit all Pirate Camp locations found on the Fortnite map. These locations are similar to the Expedition outposts that were found on the map in Season 7, as these are noticable on the map, but are a little difficult to spot straight away. Here are all of the locations:
All Fortnite Pirate Camp Locations Map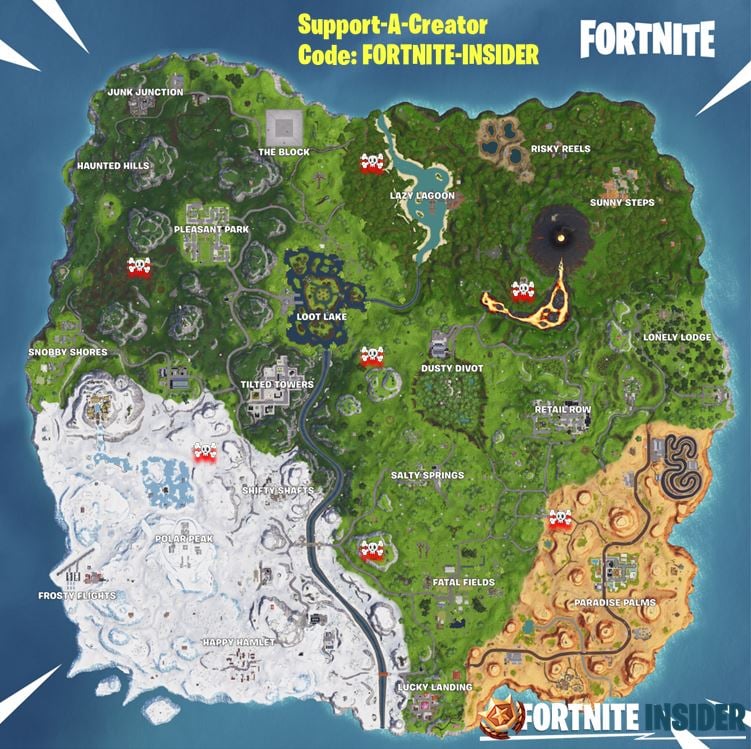 The Pirate Camps are spread out across the map, and it's unlikely you'll be able to visit all of the camps in one match without dying. In Season 7, a challenge like this would be easy to complete by using a Stormwing Plane, but they are no longer available in Fortnite Battle Royale.
The quickest way to visit all of the locations would be to use a Driftboard or a Quad Crasher. If you're not too sure what the Pirate Camps look like, here's an image of one: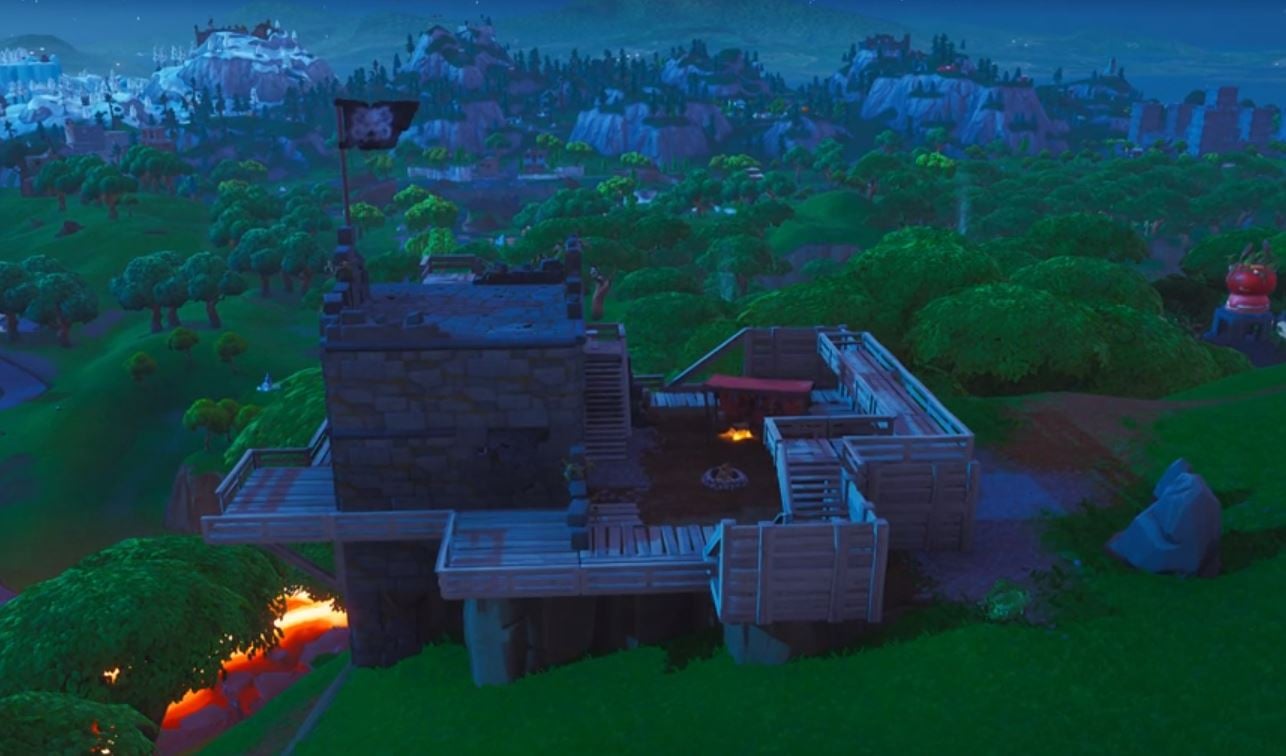 We'll be posted a guide to help you complete the "Visit a giant face in the desert, the jungle, and the snow", as well as the "Use a Volcano Vent in different matches". Be sure to turn on website notifications so you you're notified as soon as post goes live.