Here are all of the objectives you will need to complete for the B.R.U.T.E. Squad Limited Time Missions in Fortnite Battle Royale, Season X.
In past seasons, Epic had introduced daily challenges and there would only be one challenge available upon login. If you were not completing the challenges, you could have up to three daily challenges waiting to be completed and they would stay until completed or changed.
Epic have changed the system of challenges this season as they have been replaced with missions. There are Limited Time Missions players can complete and at the moment, the first Limited Time Missions to be introduced to Season X are the B.R.U.T.E. Squad Missions.
Every day, a new objective is unlocked and there are a total of seven objectives players can complete. Data-miner @FortTory has leaked all of the objectives that will be available in these Limited Time Missions, all of which can be seen below: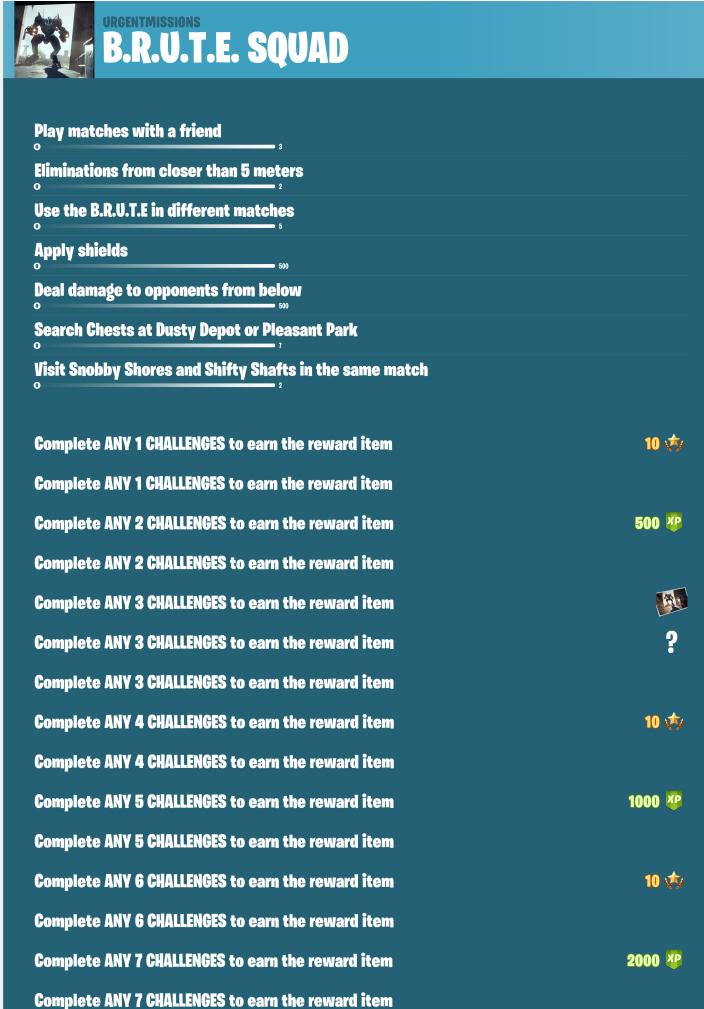 Play matches with a friend (3)
Eliminations from closer than 5 meters (2)
Use the B.R.U.T.E in different matches (5)
Apply shields (500)
Deal damage to opponents from below (500)
Search Chests at Dusty Depot or Pleasant Park (7)
Visit Snobby Shores and Shifty Shafts in the same match (1)
Completing the objectives will unlock the following rewards:
1 objective completed – 10 Battle Stars
2 objectives completed – 500 XP
3 objectives completed – B.R.U.T.E Squad Loading Screen
4 objectives completed – 1,000 XP
5 objectives completed – 500 XP
6 objectives completed – 10 Battle Stars
7 (All) objectives completed – 2,000 XP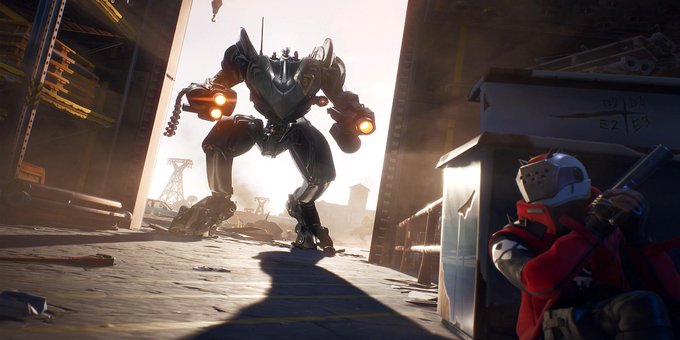 These missions are for a limited time only and when the last objective is available, you will have less than 24 hours to complete them all before they are removed, so make sure complete all of these challenges before they expire to collect your rewards.