A Reddit user has created a graphic showing all Fortnite skins that have ever been released in the Item Shop, Battle Pass or Exclusive to a particular platform or promotion since v9.10.
Epic Games release new Fortnite skins in the Item Shop, Battle Pass or as exclusives. Skins available to acquire come in different rarities, Uncommon, Rare, Epic, Legendary and Marvel with the default skins having common rarity.
In every major update or with the launch of a new season, Epic add a number of new skins to the files, and Reddit user w0lver1 has created a graphic to display every Fortnite Skin that's in the game since Wednesday's v9.10 update.
The skins have been seperated by rarity, and have been ordered A-Z. You'll also see a mark by the skins which have been released as an exclusive to a particular platform, for example, the EON skin has an Xbox Symbol next to it.
The list included the skins that were released in the v9.10 update, some of which are yet to be released in the Item Shop including the Sandstorm and Scimitar skins for example. Overall, according to W0lver1, there are a total of 392 skins currently available in the game.
All Fortnite Skins/Outfits
Legendary Skins/Outfits
There are a total of 79 Legendary skins that are currently available in-game.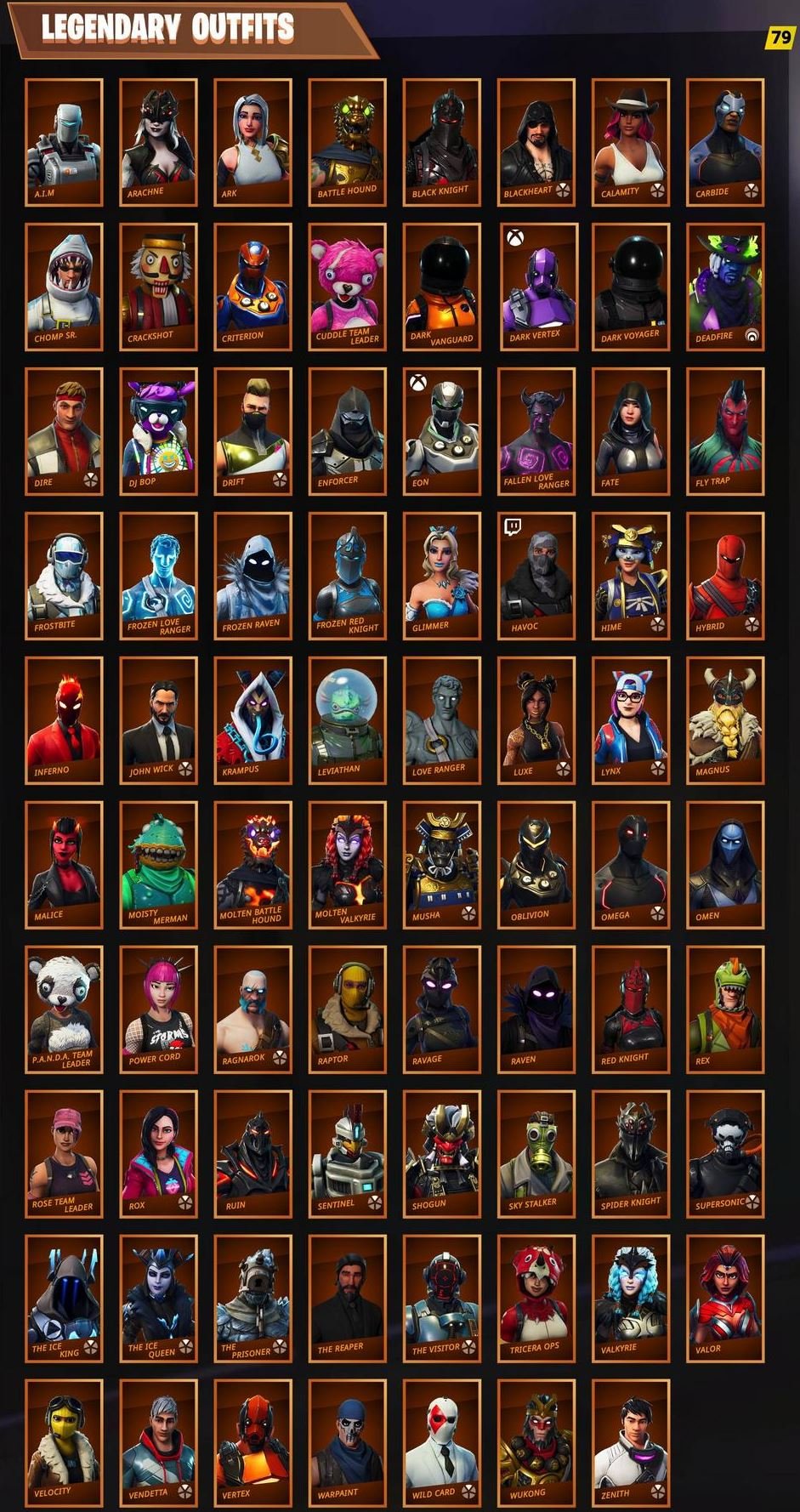 Epic Skins/Outfits
There are a total of 160 Epic skins.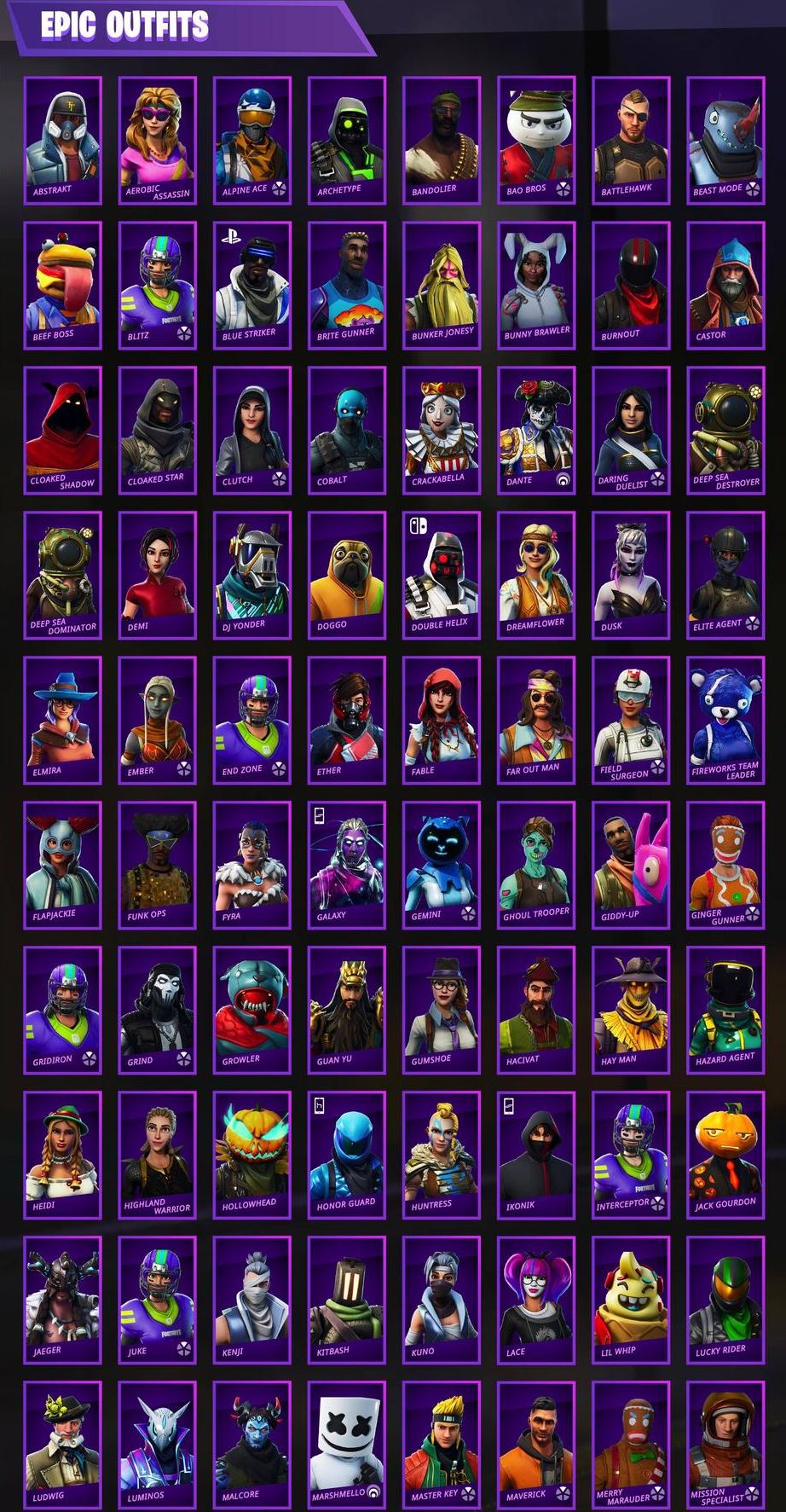 Rare Skins/Outfits
There's currently 95 rare skins available.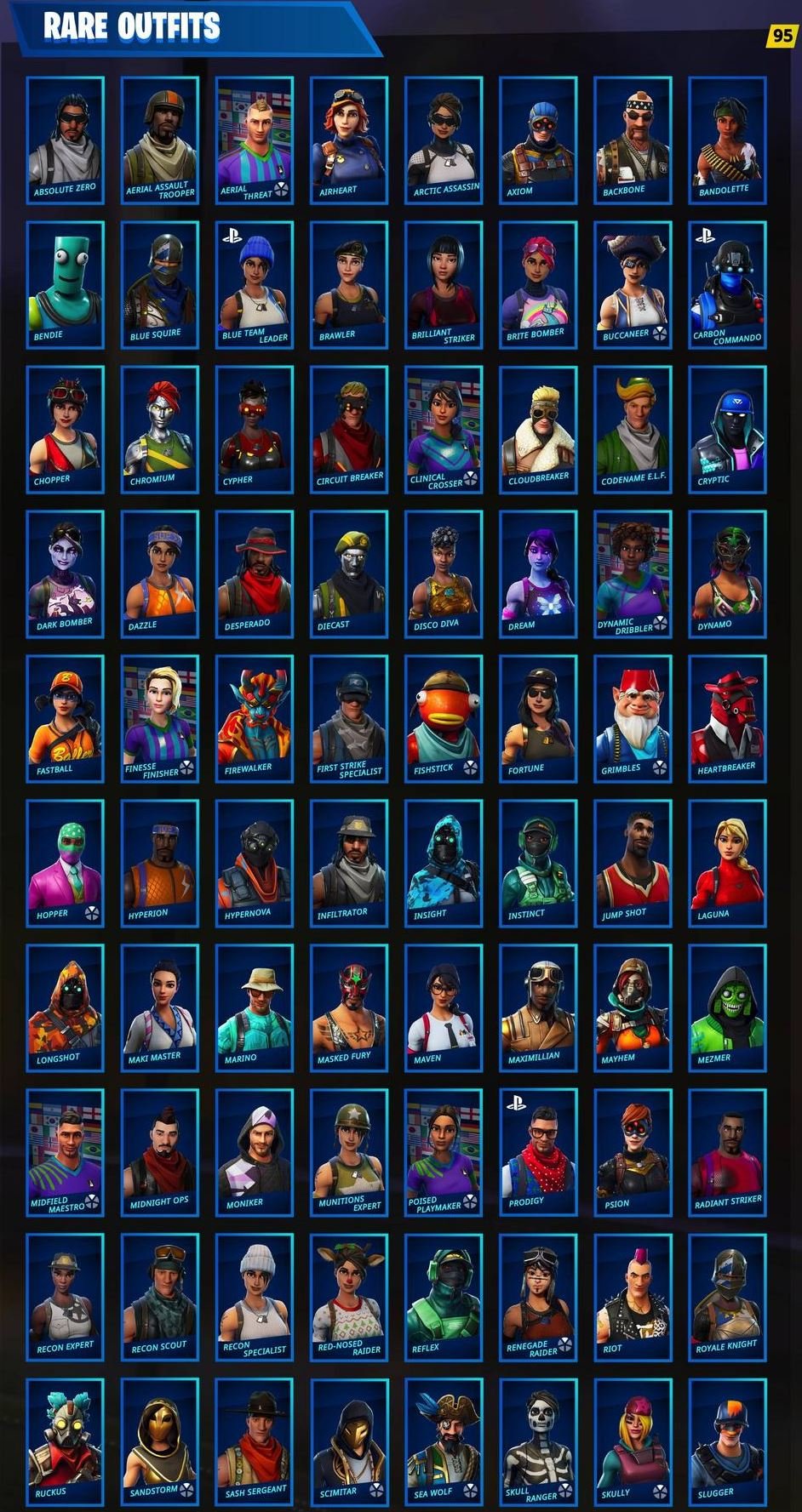 Uncommon Skins/Outfits
The rarity of least amount of skins is uncommon with just 48.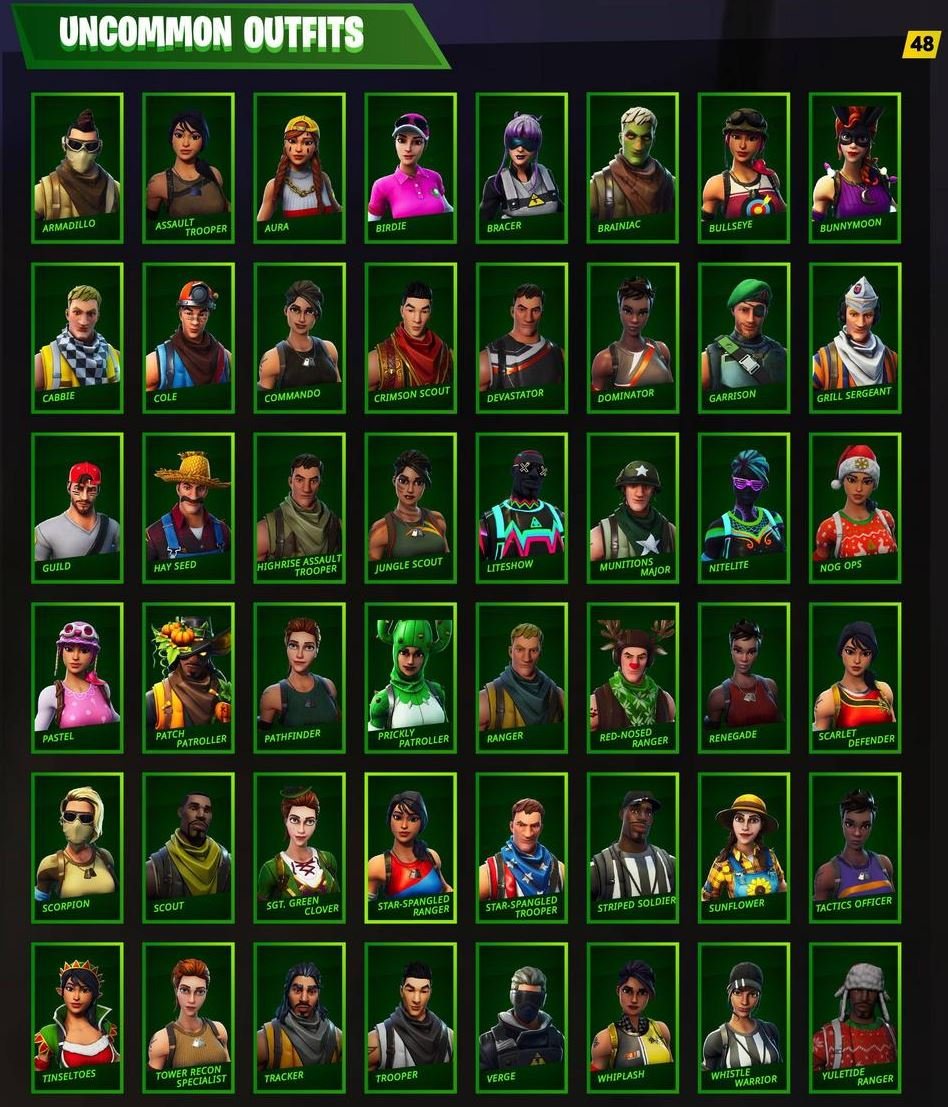 Common Skins/Outfits
There are a total of 8 common skins.

Marvel Skins/Outfits
The Fortnite X Avengers Endgame collaboration introduced two new skins with a new rarity, Marvel.