Here's a list of every Fortnite Valentines skins that have been released up until Valentine's Day 2022.
Like most companies, Epic Games cash in on holidays including Valentine's Day, Easter, and Christmas. We've had new Fortnite skins released during these holidays since the popular Battle Royale title launched in September 2017.
Although there are more to cosmetics than skins, most players boast about the skins they have instead of what pickaxe, emote, wrap, or any other cosmetics unless it's a cosmetic that has limited availability.
Players are always curious about how many skins there are for each holiday and what they look like, especially for players that have only started playing in the past year. Here's a list of all the Valentines Fortnite skins released up to 2022.
Every Valentines Fortnite Skins 2022
There are a total of fourteen Valentine's Fortnite skins release up to Valentine's day 2022. Here's a look at each one.
Candyman
The Candyman skin was released on February 14th, 2022 and was last seen in the item shop on February 16th, 2021. It's an Epic outfit, which means it costs players 1,500 V-Bucks to purchase from the item shop. Here's what it looks like: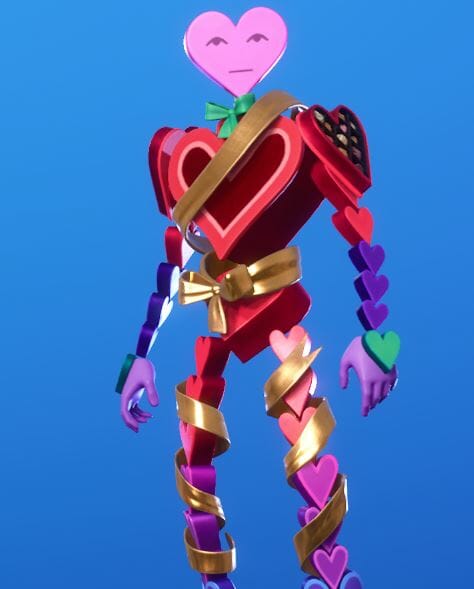 Crusher
Crusher was also released in 2020 and was last seen in the shop last year It's an uncommon skin costing players 800 V-Bucks.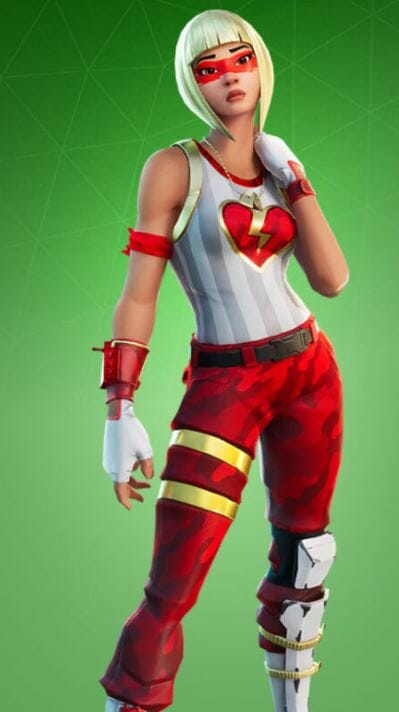 Cuddle King
The Cuddle King outfit is more recent as it released last year for 1,200 V-Bucks. It's a decent option, but I haven't see many players using Cuddle King outside of the month it was released.
Cuddle Team Leader
This is probably one of the most known skins in the game. It's a legendary outfit that was first available in 2018. It's been the shop a total of 43 times with the last occurrence last month.
Ex
Ex is one of my personal favourite Valentine's Fortnite skins. It's only 800 V-Bucks and was released in 2020, last appearing last year. It's only been in the shop twelve times.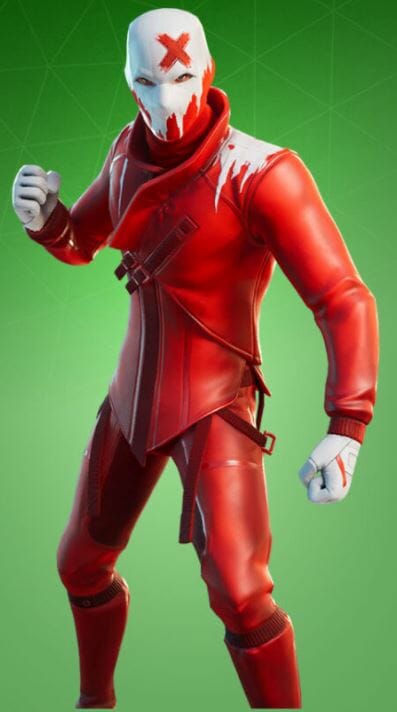 Fallen Love Ranger
Fallen Love Ranger is available by purchasing the bundle, which was re-released recently. It'll set you back $19.99 (USD). However, it's a challenge pack and once you complete the challenges, you'll get 2,000 V-Bucks. The outfit itself is or Epic rarity and is definitely top three for my favourite Valentines skins.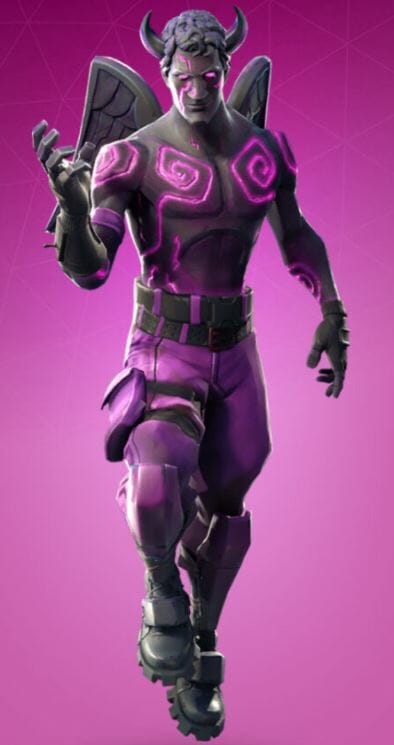 Heartbreaker
One of the least favourite, I can't stand any of the llama cosmetics. Heartbreaker was released in 2019 and last made a shop appearance last year with a total of 13 appearances in the shop. It's a rare skin, so it'll set you back 1,200 V-Bucks if it's back in the shop any time soon.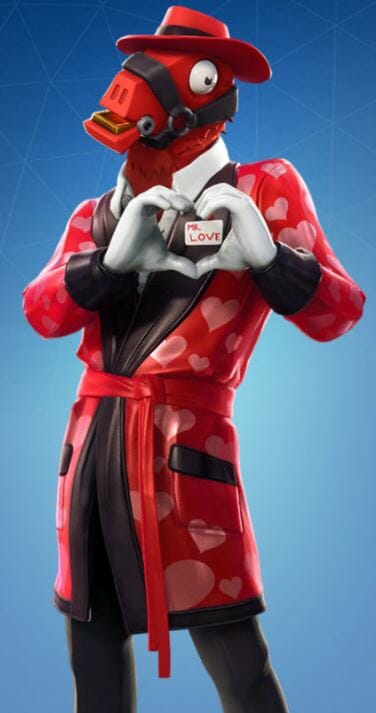 Love Ranger
I much prefer the fallen version, but the original Love Ranger outfit is a pretty solid choice. It's a legendary skin that was first released on February 13th, 2018. It was last in the shop In January 2022.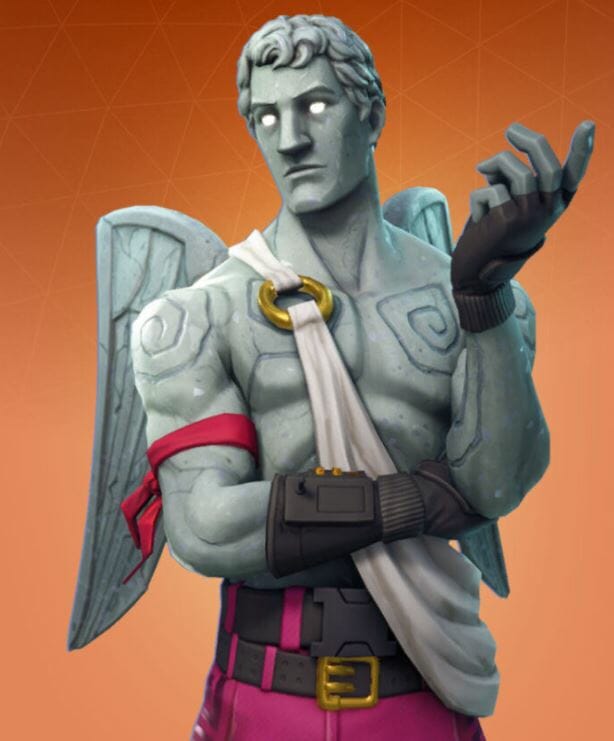 Lovely
Lovely was released last year (2021) and was the poster skin for the Valentine's event for 2021. It's only been in the shop four times, the last time it was available was February 16th, 2021. It's a rare skin and it could make another appearance soon.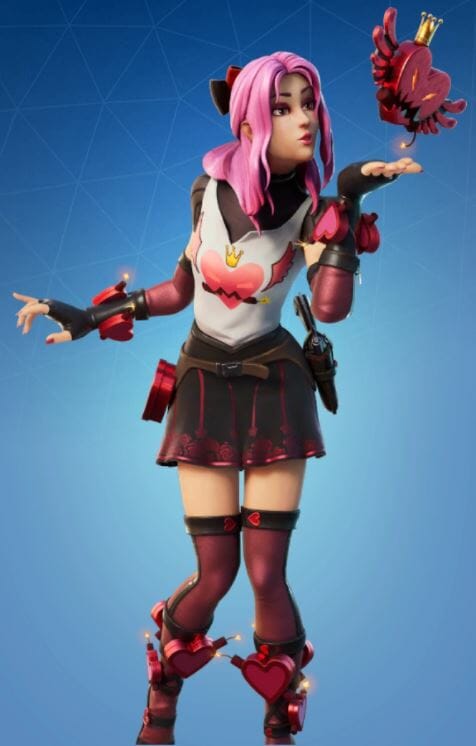 Lovethorn
Lovethorn is a pretty good Valentine's Fortnite skin, although I'm not sure where I'd put it on my top five list. It's an Epic skin released in February 2020 and was last available in 2021.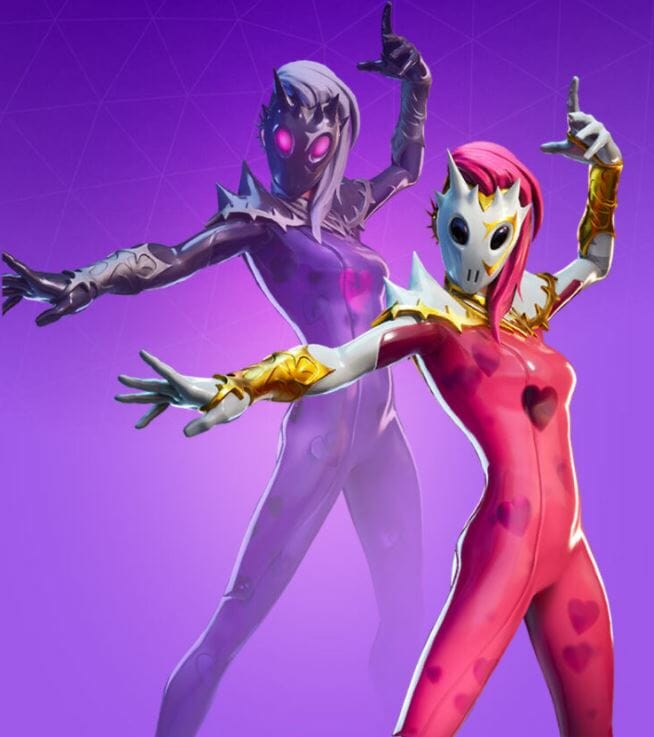 Pinkie
I'd give the Pinkie outfit a two out of ten. One of the worst skins I've seen in general. First released in 2020 and last seen on February 16th, 2021.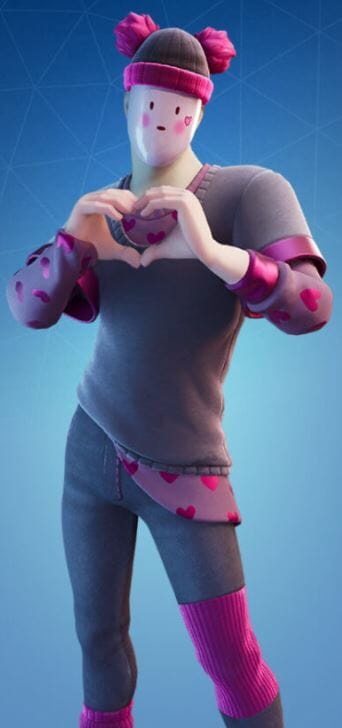 Skully
Skully seems to be a fan favourite Valentine's skin, which was released in 2019 for 1,200 V-Bucks. It was last seen in January 2022. She comes with an alternate style, which is unlockable through three challenges.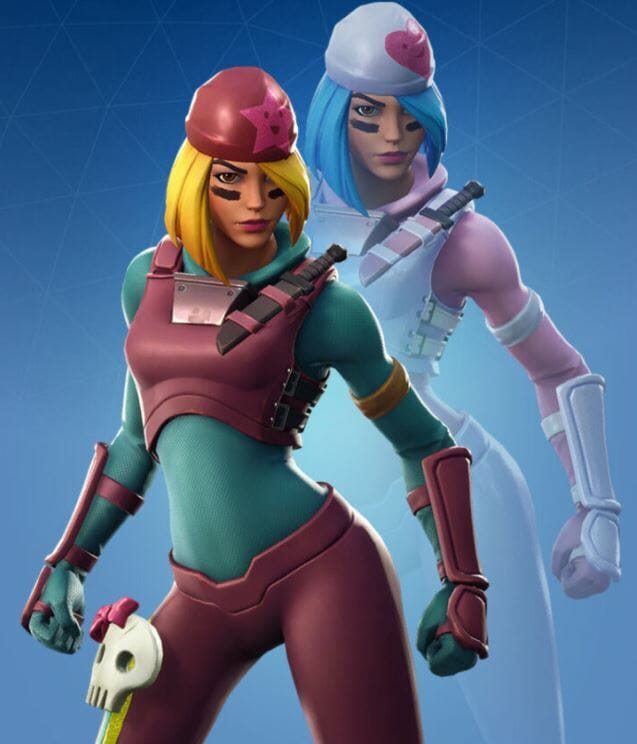 Tess
Tess if a Gothic Valentine's Fortnite skin released on February 7th, 2021. It's one of my least favourite skins and the only Valentines aspect to the skin is the heart on the torso.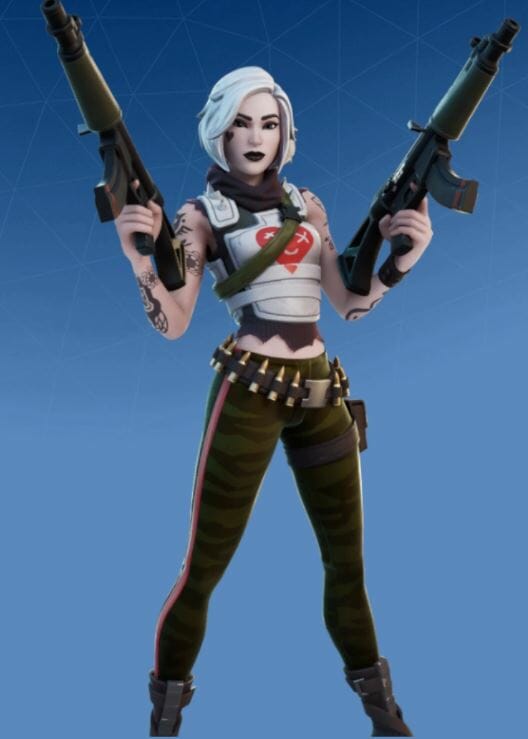 Queen of Hearts
The Queen of Hearts skin is the latest and only Valentine's skin to release this year. It's a rare outfit that was released on February 7th, 2022 and has been in the shop each day since its release.