Here is what's inside all of the presents in the Fortnite 2021 Winterfest Cabin so you know which one to open first.
The winter season has finally reached the Fortnite island and this season, we see the return of the Fortnite Winter Lodge! At the lodge, you can open a new present every day with 14 presents in total. Don't worry if you can't log in every day as you will still be able to claim all of the presents as long as you log in before January 6th.
There are also Winterfest Challenges for players to complete for additional XP and if you complete 7 of the challenges, you will earn an exclusive cosmetic and another one once you complete ten of the fourteen challenges this year. A new challenge will be released every day at 2pm GMT so make sure you complete them as soon as possible to claim the additional XP as well as the exclusive rewards that will not be available to claim after the event ends on January 6th.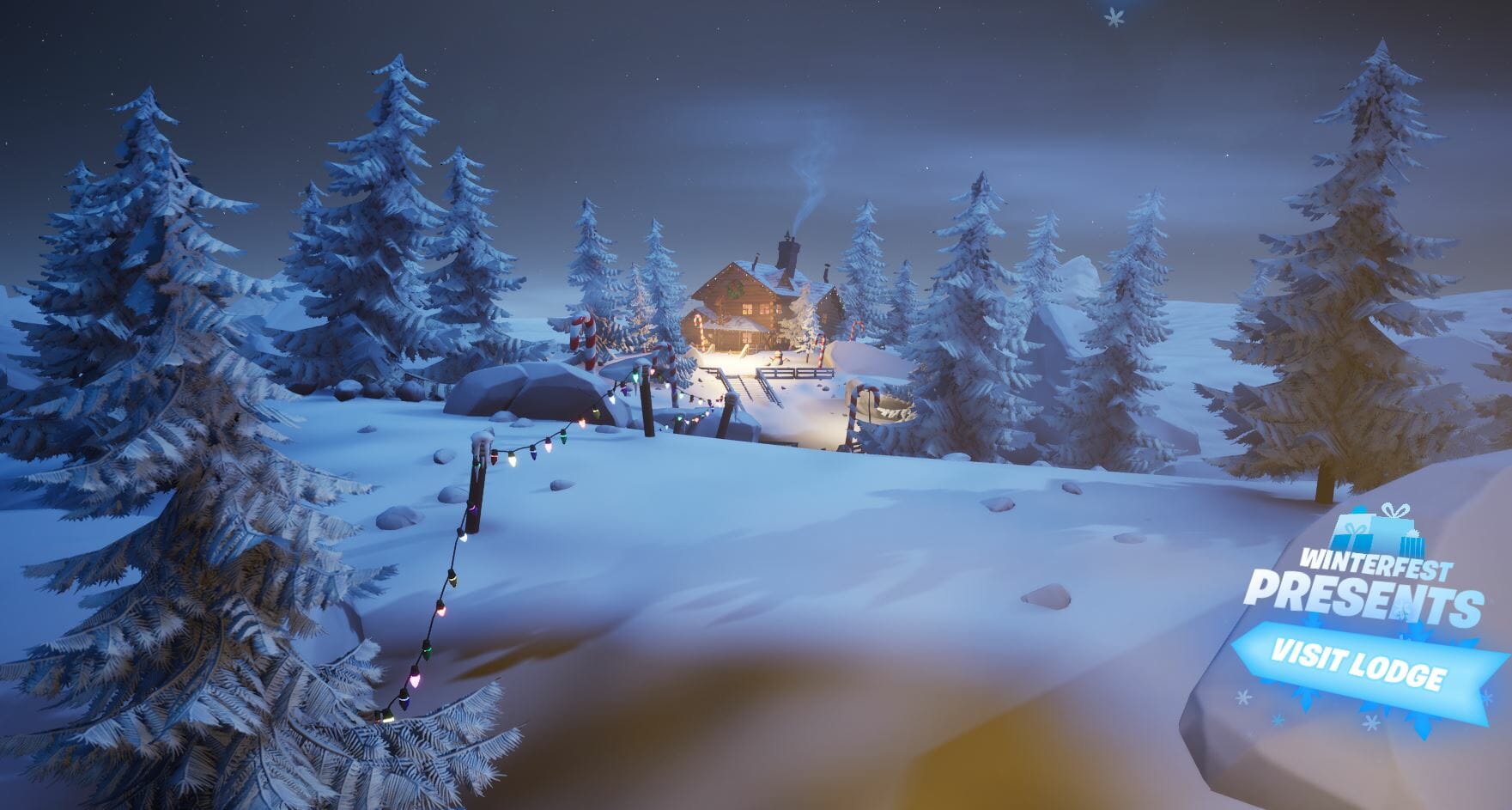 Fortnite Winterfest Gift Cheat Sheet
The gifts for this year have already been leaked by dataminers. but now you can see which present you need to open for each gift as we have a complete guide on all the presents and what's in them!
As previously mentioned, there are 14 gifts in total for you to claim and you will notice that all of the presents have different wrapping paper and different coloured ribbons on them so you can tell them apart. This is helpful as each present has a different item inside and you can choose the order you want to pick them in, depending on what you want first.
Here is the full list on what's in each gift below, made by @MattTheo_ on Twitter: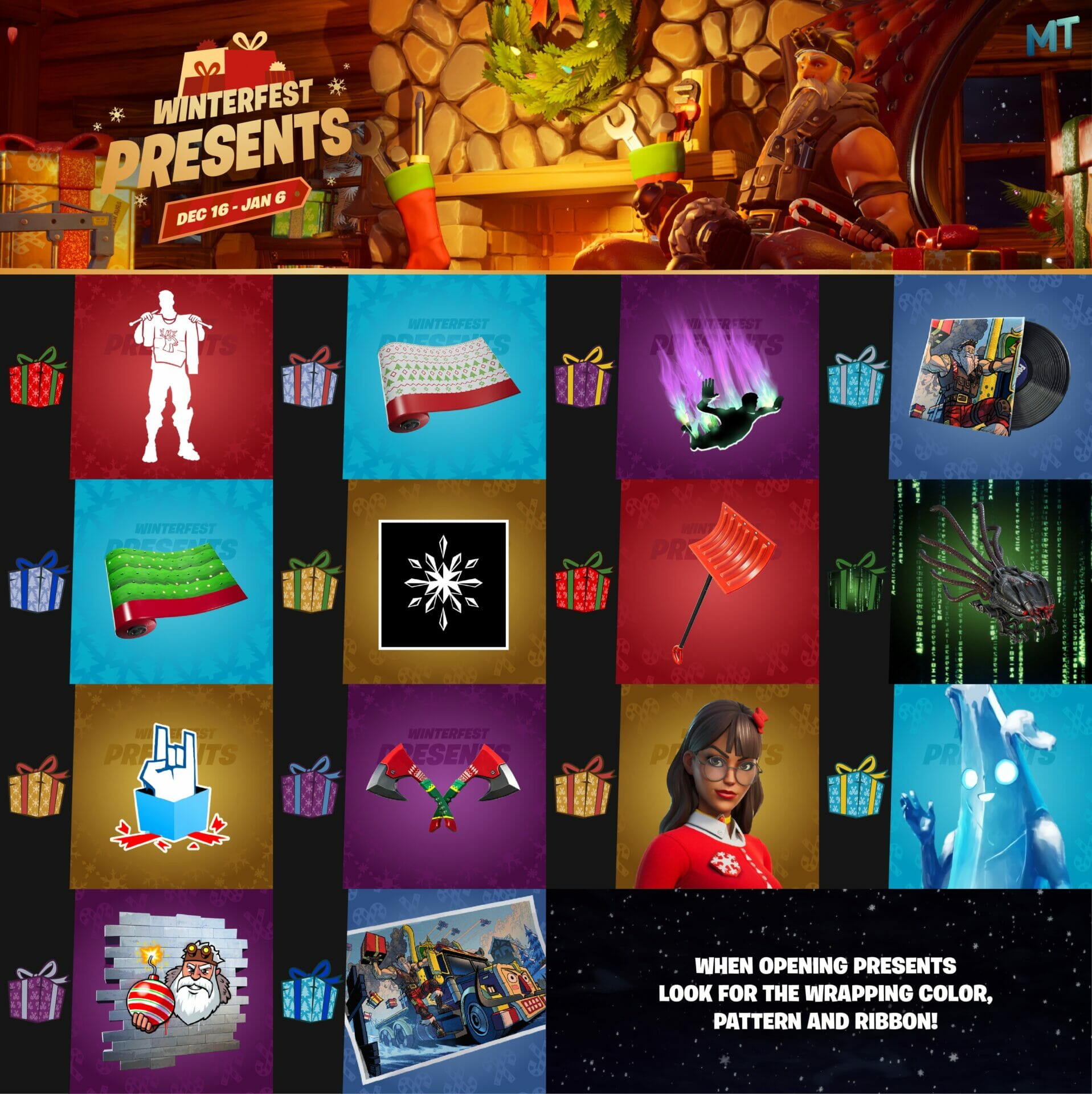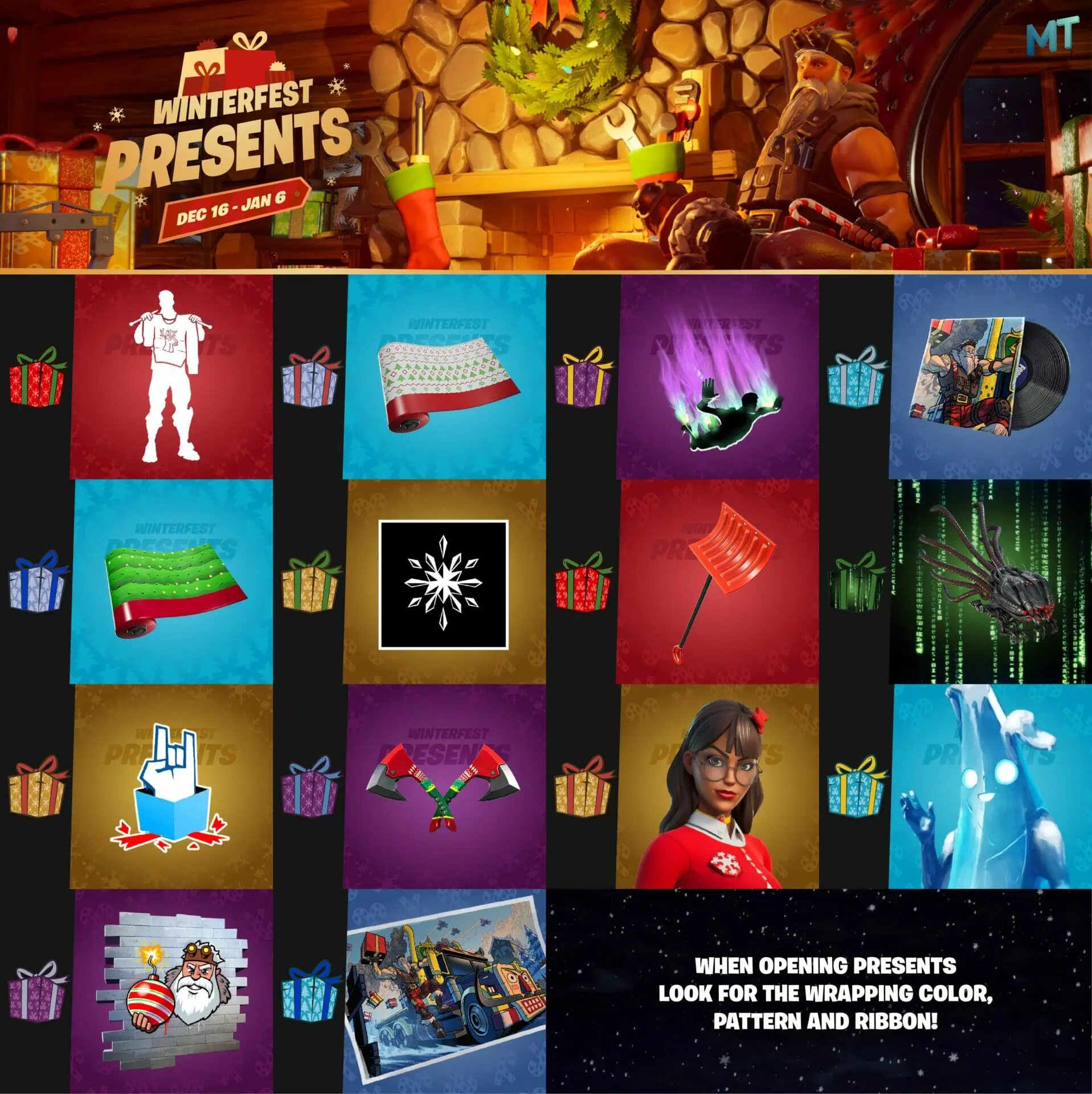 There are two Skins you can claim for free as well, but there are certain requirements for each before you can open them.