Here's a list of all the Fortnite Fortbyte challenges that were leaked from this week's v9.20 update that are yet to be released.
At the beginning of Fortnite Season 9, Epic introduced a brand new set of challenges, Fortbytes. Two weeks worth of challenges were added, followed by another two weeks worth of challenges in the v9.10 update. In this week's v9.20 update, Epic again added two weeks worth of Fortbyte challenges for players to complete.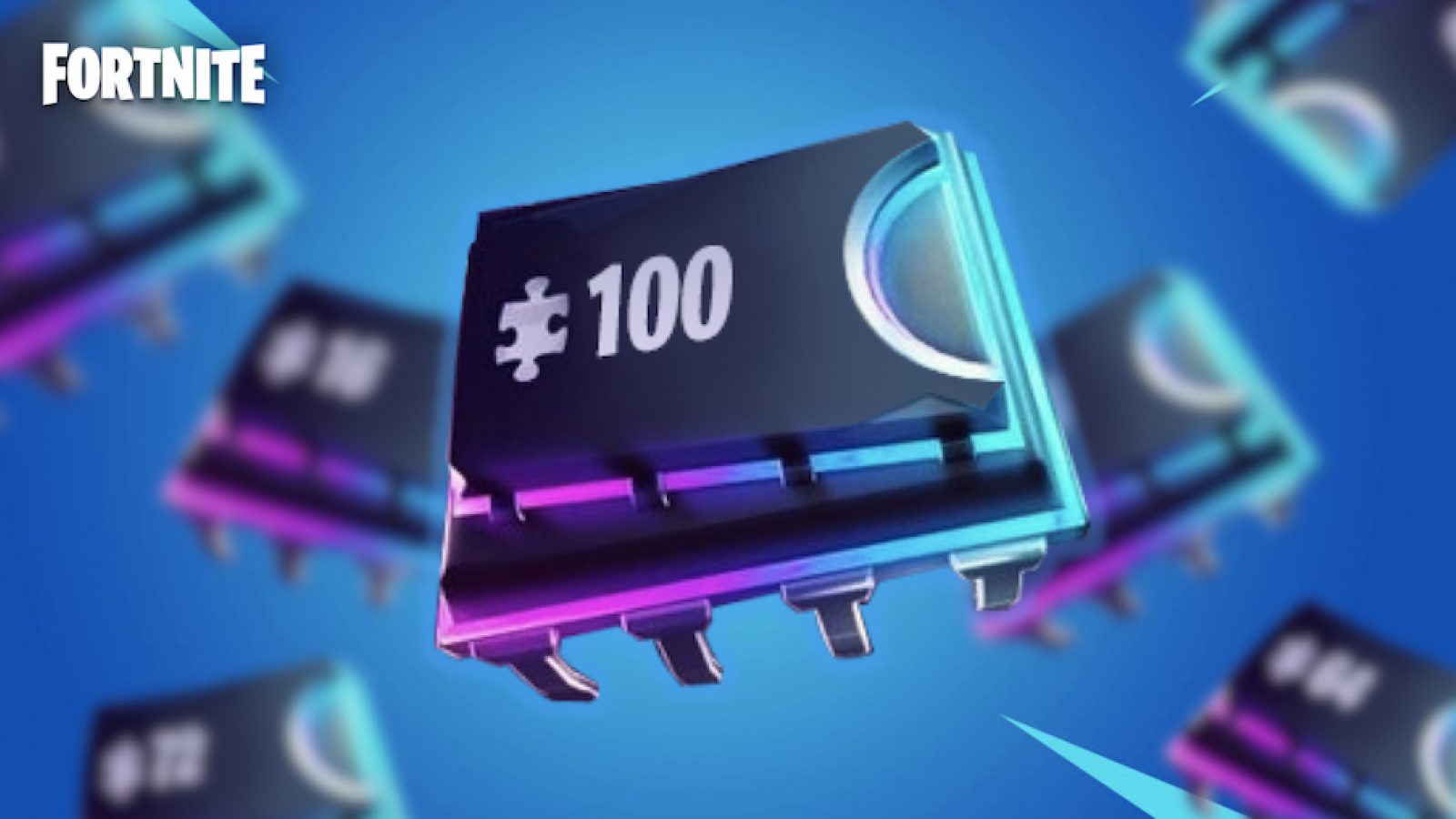 Fortbytes are essential to Season 9 due to the additional rewards unlocked including the Season 9 secret skin, which requires players to complete 90 Fortbyte challenges to unlock.
With each Fortbyte that players collect, a small section of the Fortbyte image will be decrypted. We already know that the eye that appears on the image made its way into the game, in the Polar Peak iceberg, and there'll likely be other hints in the currently encrypted sections that'll hold clues as to what we can expect at the end of the season.
Here's all the Fortbyte challenges that were leaked and are yet to be released:
Accessible at the center of the fourth Storm Ring
Accessible atop the chicken temple in Sunny Steps with the Dark Sentinel outfit
Accessible by flying the Scarlet Strike Glider through the rings east of Snobby Shores
Accessible by using the Scarlet Scythe Pickaxe to smash a blue canoe under a frozen lake
Accessible by using the Sad Trombone Emote at the north end of Snobby Shore
Accessible by using the Laid Back Shuffle Emote inside a dance club
Accessible by using the Skull Trooper Emoji at the western most point
Accessible by using the Vox Pickaxe to smash the gnome beside a mountain top throne
Accessible on the mountain south of Neo Tilted after getting an elimination
Accessible with Durrr! Emoji inside Pizza Pit restaurant
Accessible with the Vega outfit inside a spaceship building
Accessible with the Vendetta outfit at the northern most Sky Platform
We'll see these challenges unlock over the next week and a half. We'll be covering each Fortbyte with a guide as always so be sure to follow us over on Twitter @Fortnite_BR or turn on website notifications.