Here are all of the Fortnite mole team drill sites where you'll need to interact with a computer terminal for a week 7 challenge.
The Fortnite chapter 2 map flipped over and the chapter 3 map was on the other side. The IO were left on the chapter 2 map and have been drilling their way to the surface of the new map.
They have succeeded and you'll currently find a couple of mole team drill sites in Fortnite. As the season progresses, there will be more mole team drill sites appearing on the map, and the exact locations have already been leaked.
One of the week 7 challenges requires players to interact with a computer terminal at a mole team drill site. Here are all of the current locations along with the other locations that will be available at some point during the season.
Fortnite Interact With a Computer Terminal at a Mole Team Drill Site
Epic Games likely added this challenge into week 7 in order to show off one of the new features for this season. The computer terminals at the drill sites will outline players, chests, and even the new Klombo dinosaur if close enough.
When you interact with a computer terminal at a mole team drill site, there will be a one minute timer showing on the computer terminal. We're not sure what this is for, and the challenge should complete as soon as you interact.
One of the other week 7 challenges require player to eliminate IO guards, which are found at the drill sites. Below you'll find the current two locations of mole team drill sites in chapter 3 season 1 along with the other three that will be appearing at some point in the near future.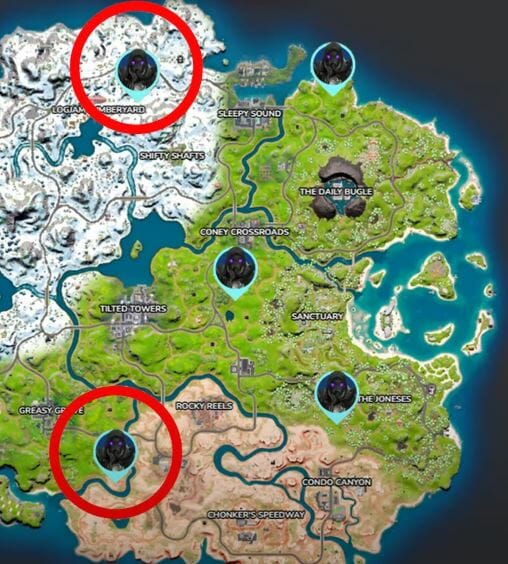 Here's what the computer terminal looks like in-game:
You only need to do this once to complete the challenge. You can also complete the eliminate IO forces challenge at the same time as they'll be guarding these sites. However, there are two that spawn and they have good aim, so you'll want to have a weapon at hand before you get to the site.