Here are all of the leaked Skins and other cosmetics found in today's v9.10 Fortnite update.
It's been a while since we've had a major update for Fortnite Battle Royale as the Epic employees working on the game took a break for the holidays. However, there were content updates in between and we saw the addition of Storms and Lightning, which was needed for one of the Week 6 challenges. The v19.10 update is now ready for players to download on the available devices and there is a lot in store for this update, mainly the return of the much anticipates POI, Tilted Towers!
As wiht every downloadable update in Fortnite, dataminers are able to access the files once they are available, even if downtime has not yet ended and are able to leak all the new files that have been added to the game, if they have not been encrypted of course. There usually are a a few files that are encrypted by Epic and there have been some instances where dataminers have managed to leak these cosmetics as well, but as of late, there have not been any leaks of the encrypted files until they have been released by Epic themselves.
Fortnite v19.10 Leaked Skins
There aren't many Skins that have been leaked in today's update unfortunately, but you can see the two that have been below. There is an Epic and Uncommon Skin, by the names of Myna and Stash'd.
Fortnite v19.10 Leaked Cosmetics
There are many other cosmetics that have been leaked by dataminers, which includes Pickaxes, Wraps, Loading Screens, new Skin Styles, Sprays and more, which can be seen below: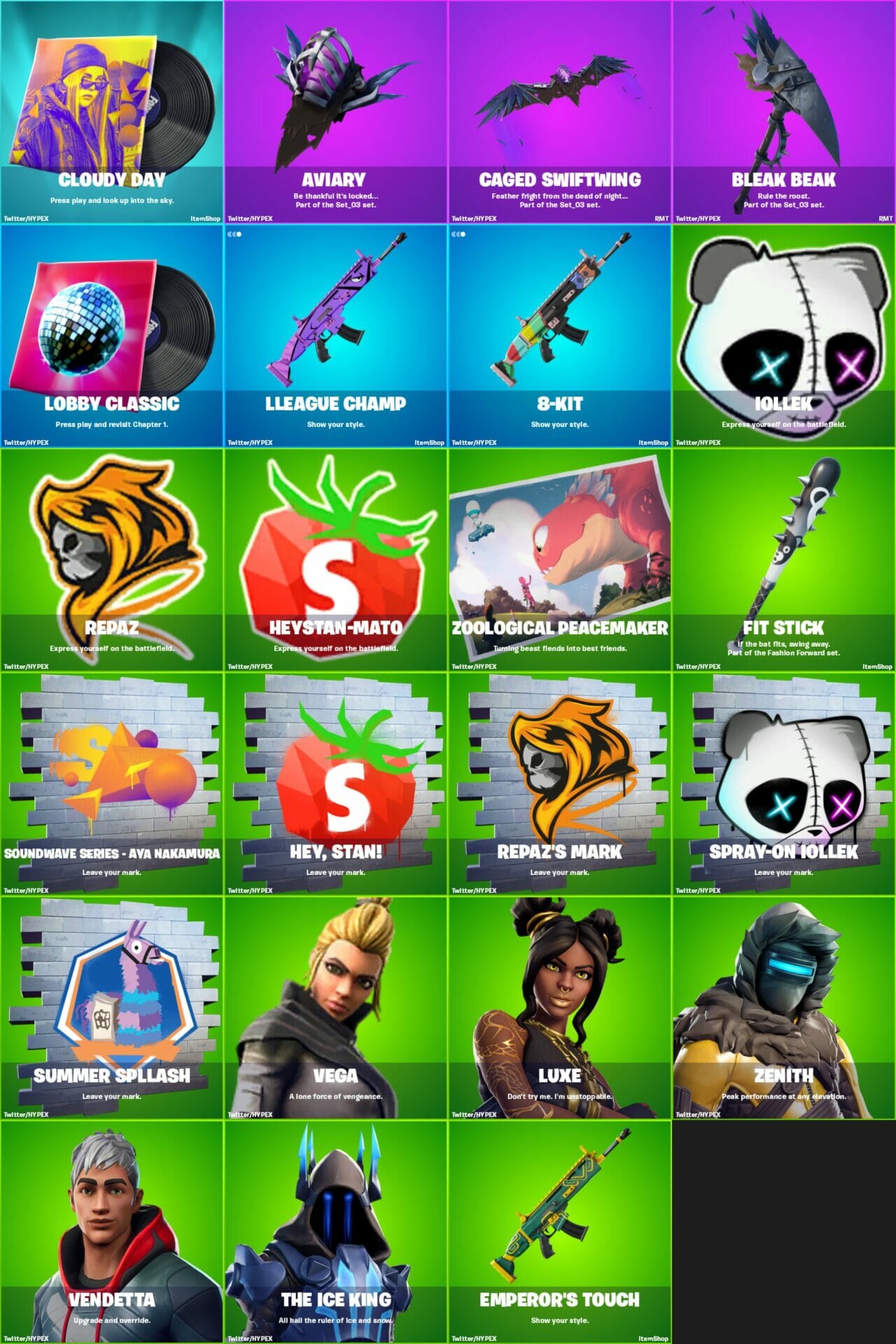 Here are some more style variants for cosmetics released previously. As you will see, there are two cosmetics for the Foundation Skin that have new styles for them: