We have a new set of Fortnite skins and cosmetics that have been leaked in today's 19.30 patch update.
We're into week ten of Fortnite chapter 3 season 1. The new season is still over a month away, but in the meantime, we have a couple of updates left to provide us new content including today's 19.30 patch.
With the release of every major update, Epic Games add in new files, which are leaked by data-miners during downtime. The 19.30 update is no different, and we have numerous leaks from challenges to leaked Fortnite skins.
Epic Games seem to be adding in less new skins with each major patch. If there's more than a handful, they'll encrypt them. With that said, here's all the cosmetics leaked today.
Fortnite Skins Leaked From 19.30
There are three major Fortnite skins that players will be interested in today. We have two "toon" skins, both of which were rumored to be in a Toon Legends pack. It looks like that idea was scrapped, but at least you'll be able to purchase the Epic rarity skins in the item shop within the next few weeks.
The Monarch skin is probably my favourite out of the three. The description of the outfit is "the darkness is growing" and there's a back bling, and wrap in the set. Here's a look at the three skins along with all the other leaked cosmetics from 19.30: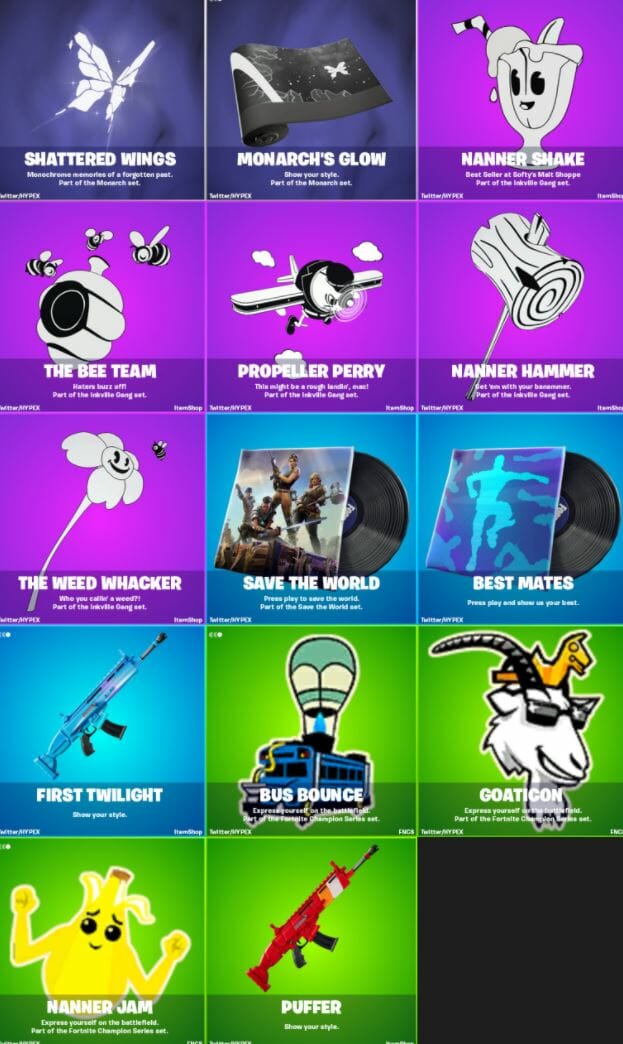 As with all cosmetic leaks, there's no information regarding when they'll be available to purchase in the item shop. However, we usually see new cosmetics available within a couple of weeks of them being added to the files.