Here are all of the leaked Fortnite Skins and other Cosmetics found in the v20.30 update.
The new update for Fortnite, v20.30, is now live and available for you to download on all available devices. As per usual, data miners have been busy looking through all of the newly added files to see what has been added to the game.
Some of the files that are more popular to leak are the upcoming cosmetics coming to the game. The cosmetics that could be leaked are Skins, Back Blings, Pickaxes, Gliders, Emotes, Wraps and more.
Fortnite v20.30 Leaked Skins and Cosmetics
There are five new Skins that have been added and leaked from the v20.30 Fortnite update and there are some other cosmetics, which you can see in the image below: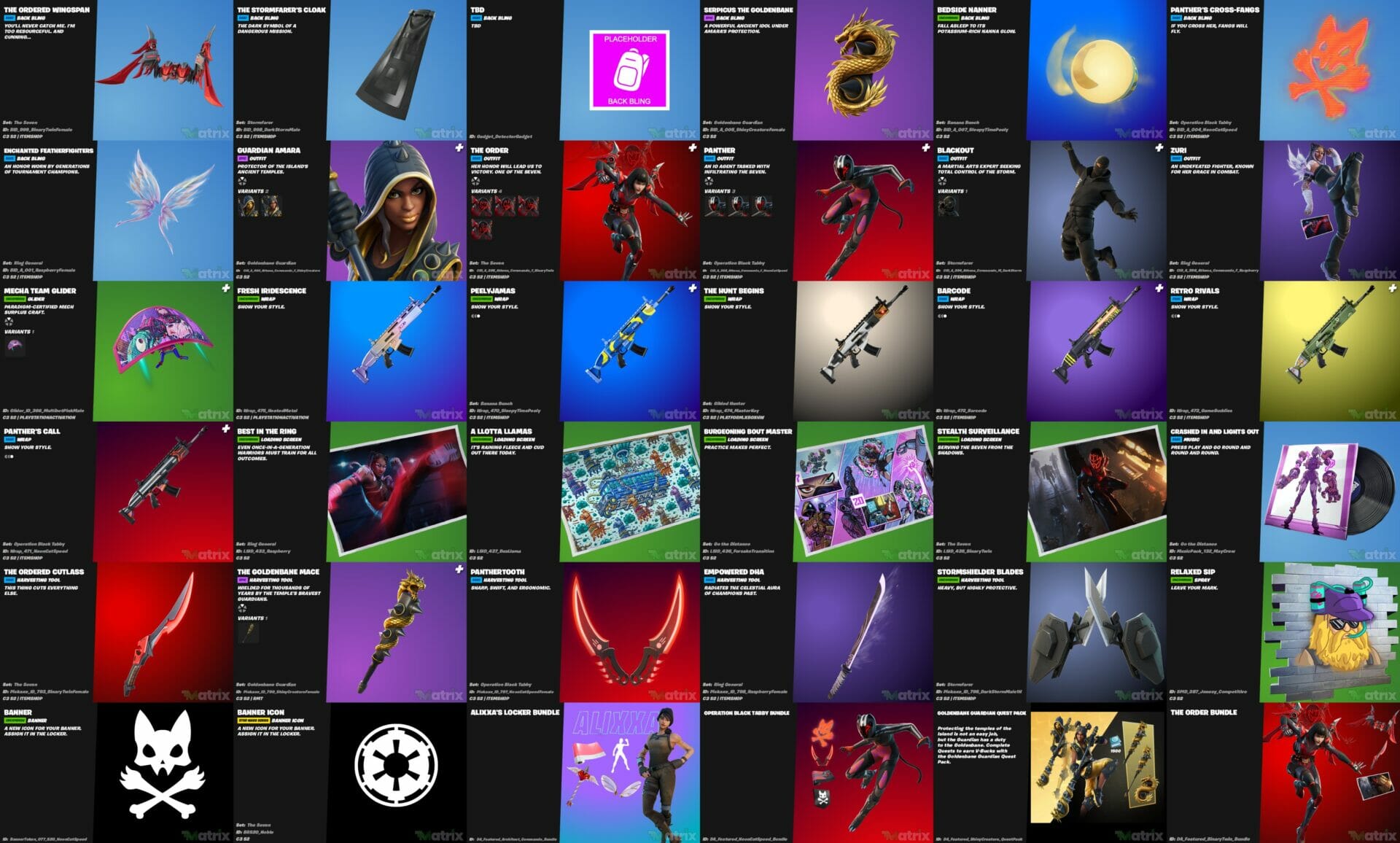 There are likely to be some Skins that have not been leaked by data miners as they have been encrypted by Epic and are harder to leak that the other. There have been many files that have been encrypted to try and ensure they are not leaked by data miners.
That being said, there have still been times where data miners have managed to see the images and have leaked these. If that is the case for any of the cosmetics from the v20.30 update, we will be letting you know, so make sure you check back!