Here's a list of all the new Reality Augments that have been added in the new season of Fortnite, chapter 4 season 3.
The Fortnite chapter 4 season 3 update is available to download across all platforms and the servers are back online, allowing players to experience everything new to offer in v25.00.
The middle of the map has completely changed with the addition of the jungle POI. However, outside of that, there haven't been any noticeable changes to the rest of the map.
We do have significant changes to the loot pool this season, though. A total of five weapons and items have been added to the game including the Kinetic Boomerang.
We also have the Drum Shotgun and Combat SMG returning to the game with a Mythic version of the Drum Shotgun available to obtain from a POI rifting in.
We also have some changes to the Reality Augments in Fortnite Chapter 4 Season 3 with some augments remaining in the game with a handful more being added.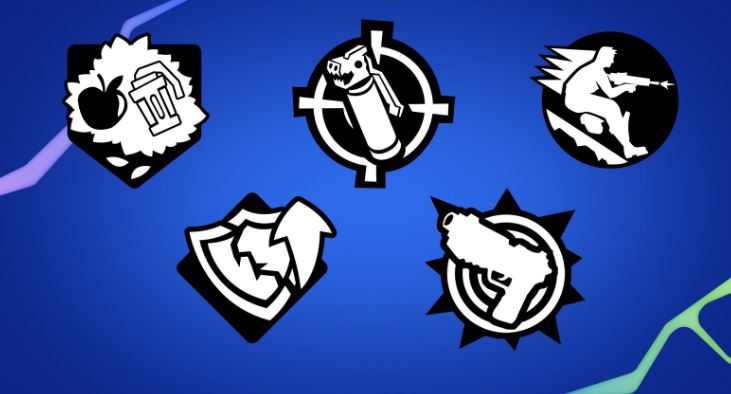 Here's a look at all of the Reality Augments available in the new season of Fortnite.
Returning Reality Augments in Fortnite v25.00
There are a total of thirteen Reality Augments that have returned from the previous season of Fortnite including Bloodhound, Light Fingers, and Steady Hands.
Here's the full list of returning augments:
Traversal Warrior (formerly known as Rail Warrior, now works on grind vines, ziplines, and Ascenders in addition to grind rails)
Aquatic Warrior
Light Fingers
First Assault
Bloodhound
Steady Hands
SMG Sign Off
Exotic Grab Bag
Soaring Sprints
Mythic Munition
Keymaster
Rarity Check
Shotgun Striker
New Fortnite Chapter 4 Season 3 Reality Augments List
Epic Games haven't held back when it comes to adding new Reality Augments to keep the game fresh. They've added a total of seven new Reality Augments in Fortnite chapter 4 season 3. Here are the names and descriptions of each new Reality Augment:
PRIMAL COMPANION
Gain thermal vision and regenerate Health while riding animals.
WILDWASP WEAPONRY
Receive some Wildwasp Jars, and gain an additional one with every elimination.
SPRINT LINES
Gain a Slap effect upon using grind vines, grind rails, ziplines, or Ascenders.
SHELL SLIDE
Gain Shotgun shells while sliding.
SWIFT SHOTGUN RELOAD
Your Shotguns will reload faster.
RECKLESS RIFLE RELOAD
Your Assault Rifles will reload significantly faster when the magazine is empty.
MEDIUM AMMO ACQUIRED
Instantly gain medium ammo, then gain more when you open containers.