Here are all of the leaked Skins and other cosmetics found in the v17.40 Fortnite update.
Epic Games are always updating Fortnite to try and keep the game entertaining and fresh for gamers. There are many new items/weapons that have been added this season with the alien invasion which has definitely changed the gameplay. The v17.40 Fortnite update is now available to download and there are a few old and new LTMs (Limited Time Modes) that have been added in this update, with one new mode being called the Imposter.
As with most major updates, there are some new cosmetics that have been added to the files, which includes leaked Fortnite Skins, Back Blings, Emotes, Pickaxes, Wraps, Gliders and Music Packs. There will be some cosmetics that are encrypted which will mean that leakers have difficulty accessing them. There have been some instances in the past where dataminers have been able to leak these encrypted files, so we will keep you updated if that is the case, but here are the cosmetics that have been leaked so far.
Fortnite v17.40 Leaked Skins
The Fortnite leaked Skins are usually the most popular cosmetic to be leaked. There are a few Skins that have been added in this update, which you can see below. Wonder Woman has also been added to the files, but we already knew what she would look like as the Wonder Woman Cup was announced where you could win the whole Wonder Woman set which includes the Skin, Golden Eagle Wings Glider, Athena's Battleaxe, Diana's Mantle Back Bling and DC Trinity Loading Screen. You can read more about the cup by clicking here.
Fortnite v17.40 Leaked Cosmetics
Here are all of the other cosmetics that were leaked in this weeks update. Some of the Skins seen above are also in the image below, and we can also see more of the Wonder Woman cosmetics in the image below.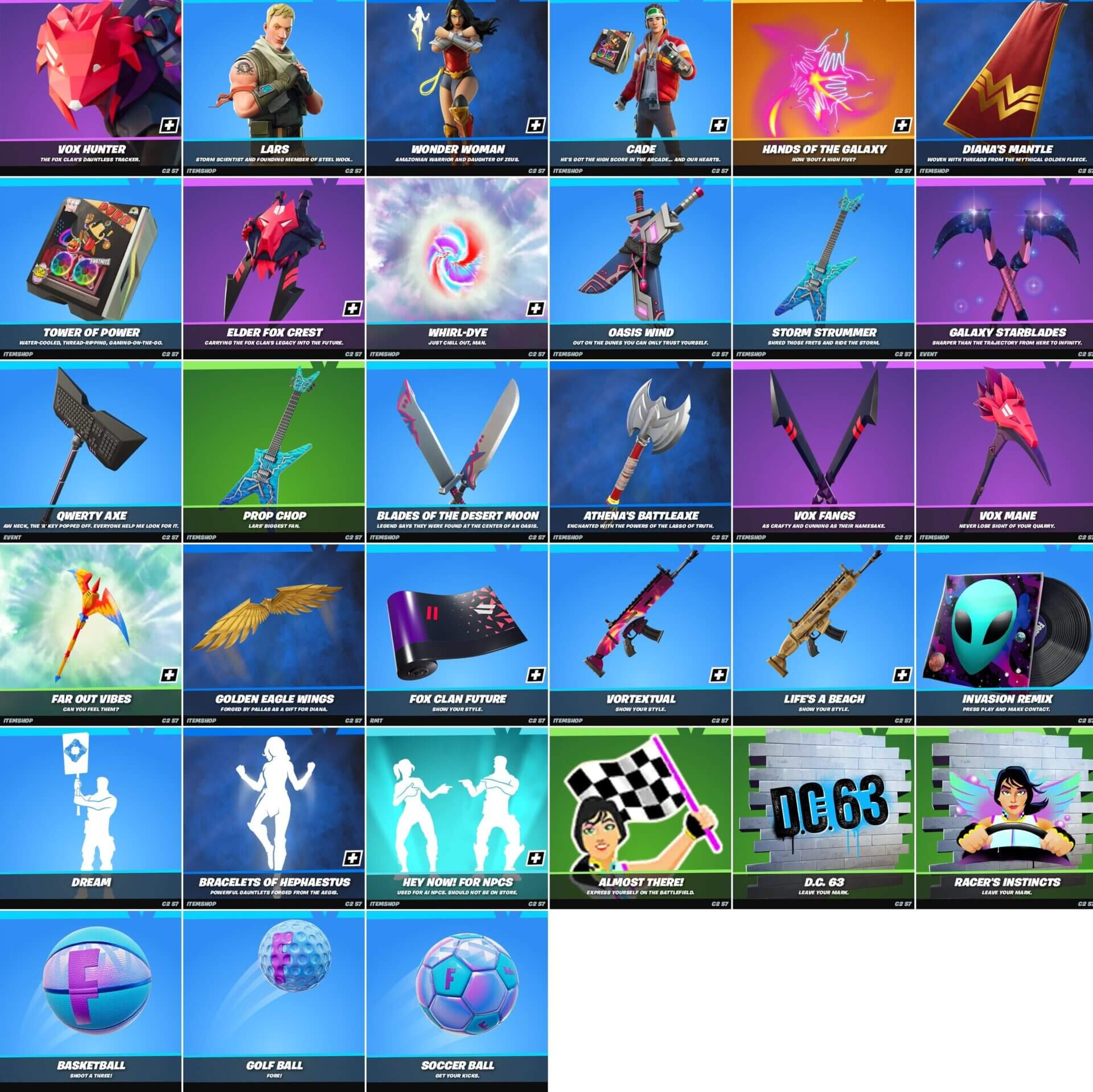 There is no way of knowing when these cosmetics will be seen in the Fortnite Item Shop unless Epic announce themselves when they will be made available. The prices of the cosmetics will of course vary depending on the type and rarity of each item. Will you be purchasing any of these leaked Skins? Let us know in the comments section below.