Data miners have leaked all the upcoming Fortnite skins and other cosmetics from today's v20.40 patch update.
Epic Games have released the final major patch update of the season today, v20.40. As expected, there weren't any major changes or any new additions to the game.
Today's patch introduces sideways showdown week which sees the return of sideways weapons. Both the sideways rifle and the sideways minigun are available now until May 24, 2022.
There's also sideways showdown week quests that'll provide players XP to level up their Battle Pass before the season is scheduled to end at the start of next month.
Players can now also spend their bars at funding stations to vote on which items will enter the game, Shield Bubbles or Balloons. The first to reach 100% funded will enter the loot pool immediately.
Fortnite v20.40 Leaked Skins
As with most updates, the dataminers are able to access the majority of the files that have been added to the game and usually leak the Fortnite Skins and other cosmetics that will be released soon. Most of the cosmetics leaked will be released in the Item Shop for players to purchase with V-Bucks.
Here are the Skins that have been leaked by dataminers from the v20.40 update, thanks to @HYPEX. There are some Skins in the image below that are not from this update: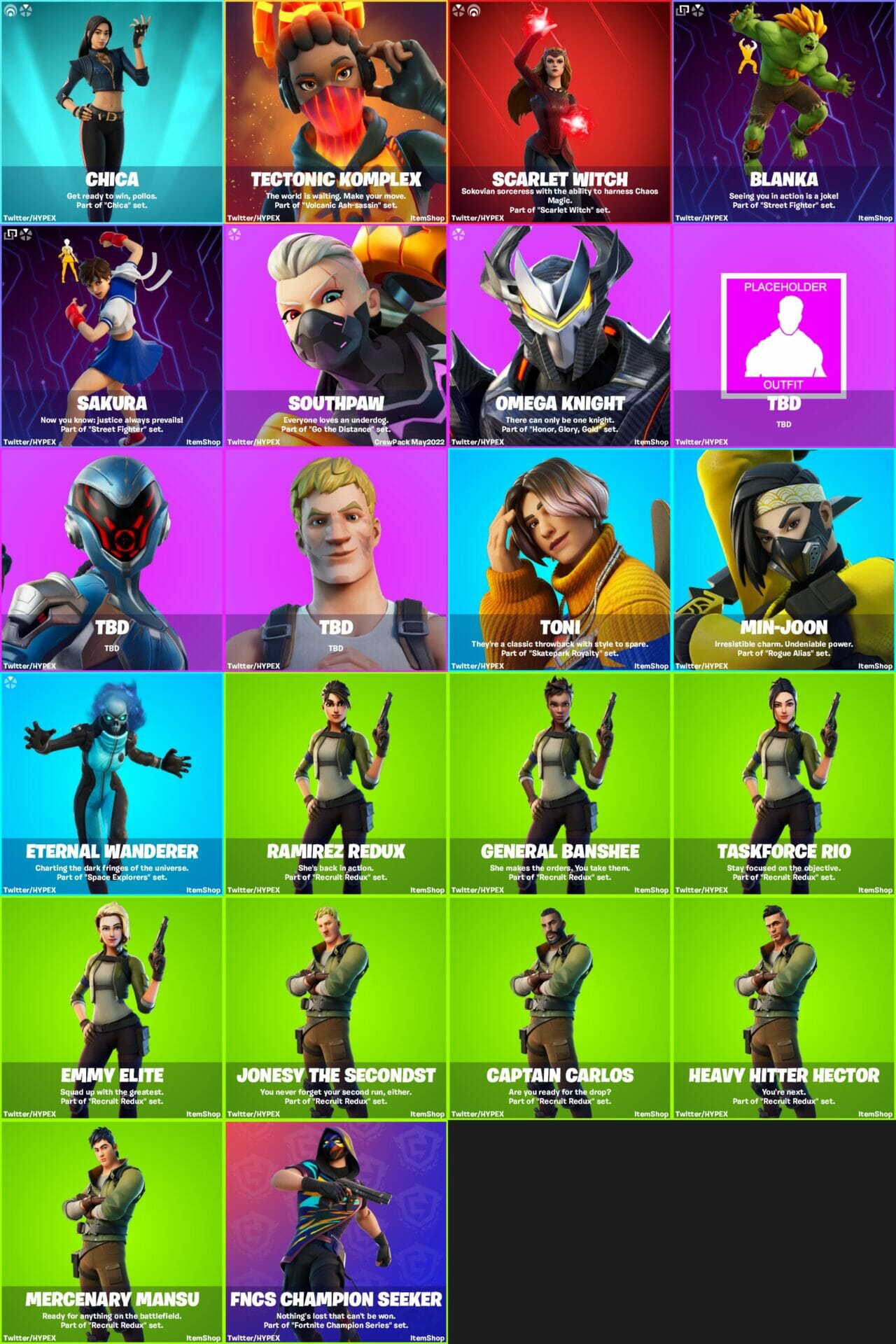 There are also some cosmetics that have also been leaked, which include Emotes, Back Blings, Music Packs, Pickaxes, Loading Screens and more. You can be see all the leaked cosmetics from this update below: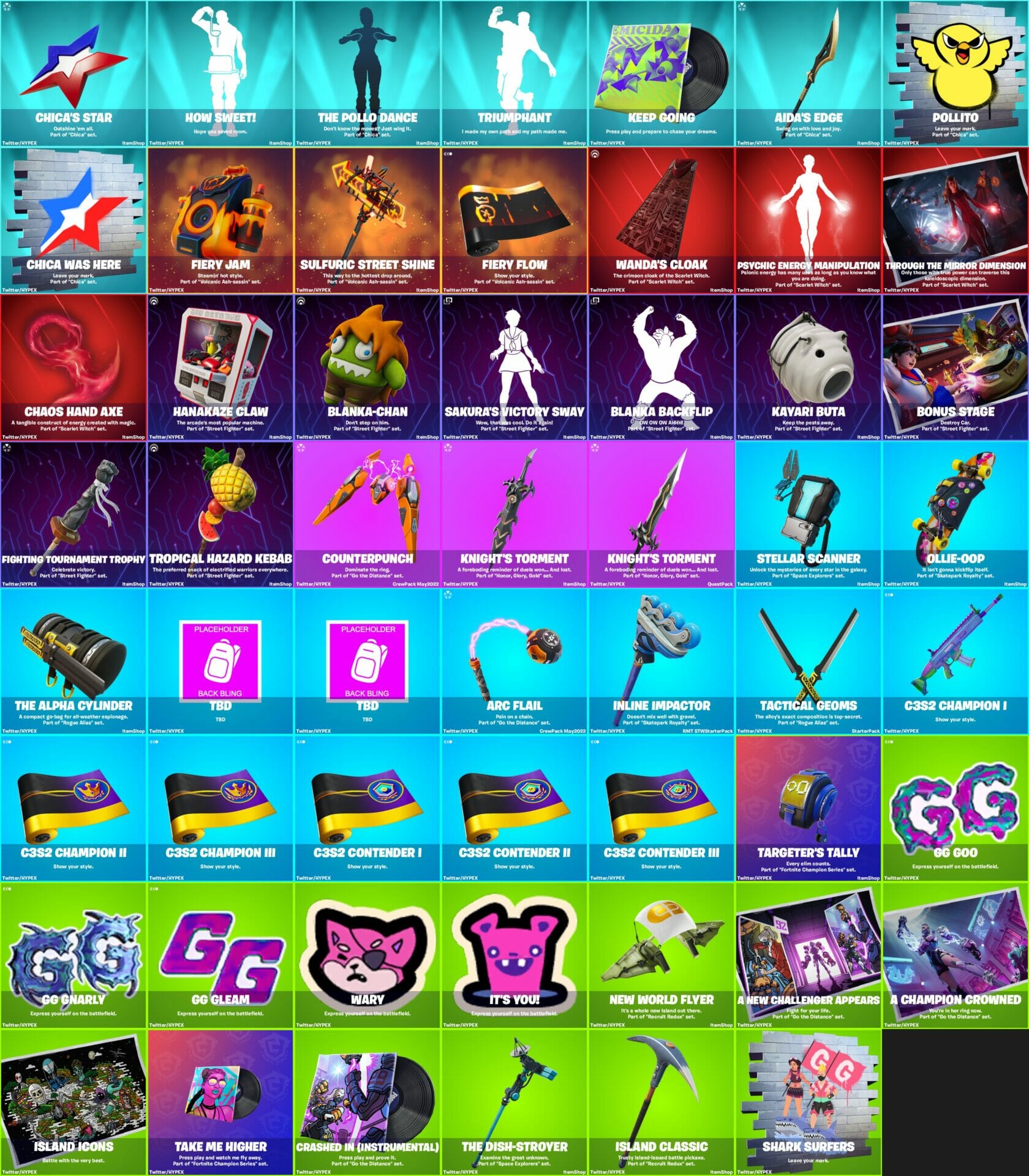 There are some added files that have been encrypted by Epic Games, which means that these files are harder to leak than the others. There have been some instances in the past where the dataminers have managed to leak the files and we will let you know if any other cosmetics are found.