Here are all of the leaked Fortnite Skins and other cosmetics found by dataminers from the v21.20 update.
Epic Games update Fortnite Battle Royale on a weekly basis and add new LTMs, map changes, items or weapons and challenges to help keep the game interesting.
For every bi-weekly update, players are required to install a download with the new content and there is also some downtime for the files to be added and the changes to be made.
Dataminers are able to access most of the files that have been added in the update to see the upcoming Fortnite Skins and cosmetics, which are the more popular leaks that fans like to see.
Fortnite v21.20 Leaked Skins
Here are all of the leaked Fortnite Skins from the v21.20 Fortnite update that took place earlier today:
There are eleven new Skins that have been leaked from the v21.20 update, but these Skins are slightly underwhelming, especially as most players were expecting to see some summer themed ones.
Having said that, there are some Skins that are currently encrypted in the files, making it harder for dataminers to leak. In the past, there have been some dataminers that have managed to leak these Skins as well and if that is the case for this update, we will be posting these Skins as well as and when they are leaked.
One of the encrypted Skins that have been added in this update is said to have six different Skin styles, but the outfit itself has not been leaked as yet.
Fortnite v21.20 Leaked Cosmetics
Here are the other cosmetics that have been leaked form the v21.20 files, which includes Back Blings, Emotes, Wraps and more: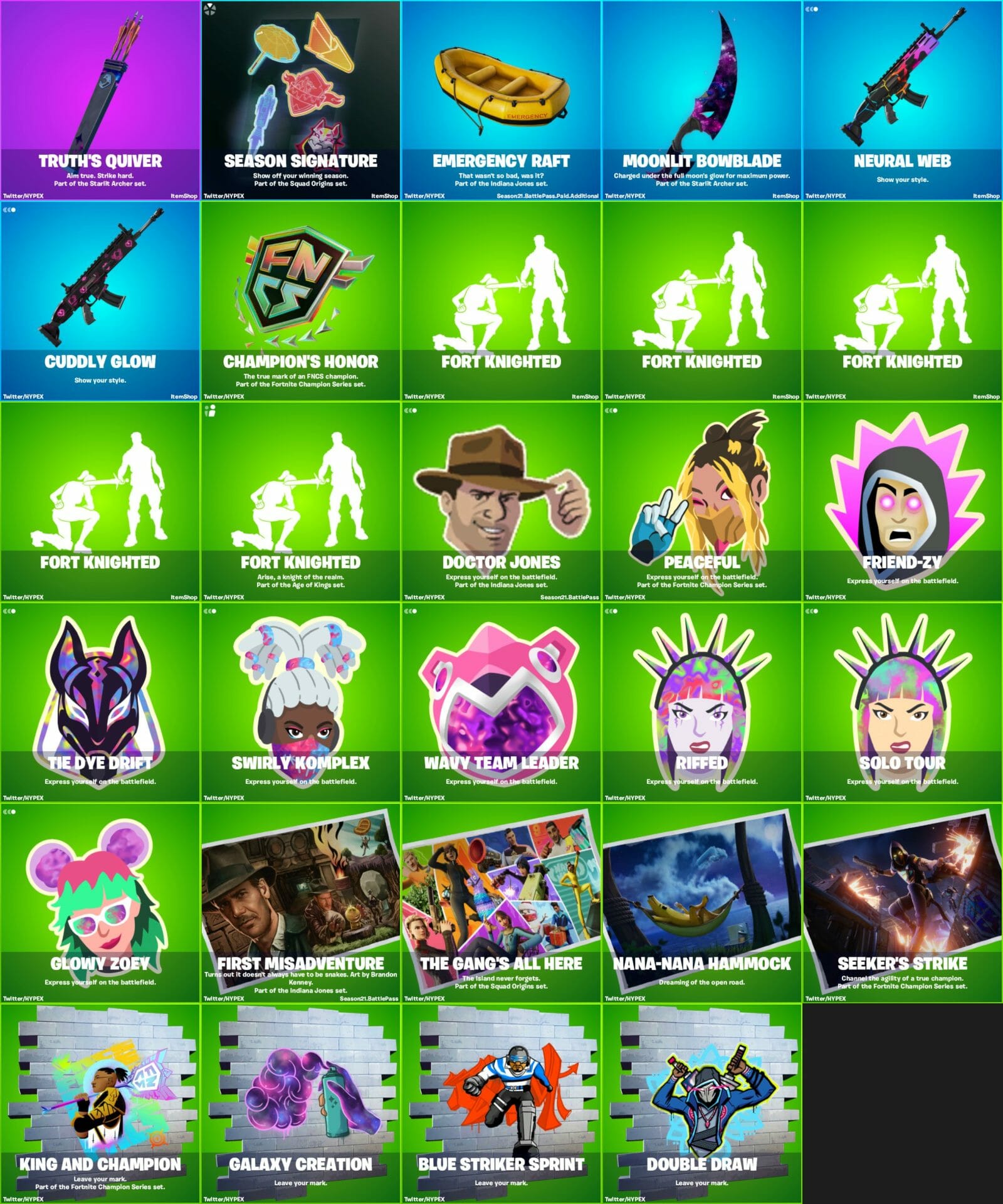 We will have to wait and see what Epic have in store for the summer event and if any of the encrypted files are summer Fortnite Skins.