Here's the start time for the Fortnie Aloy Cup along with how to get the free Aloy skin.
Epic Games released the second major Fortnite update of season 6 yesterday with the release of v16.20. The patch introduced Chonkers Off-Road tires along with some small map changes. We also got new Spire challenges which players could complete as soon as the servers were back online after scheduled downtime.
As with all major Fortnite update, data-miners leaked upcoming skins and other cosmetics as well as the weekly challenges for week 5 and week 6. We also got information regarding an upcoming collaboration before any official announcement was made.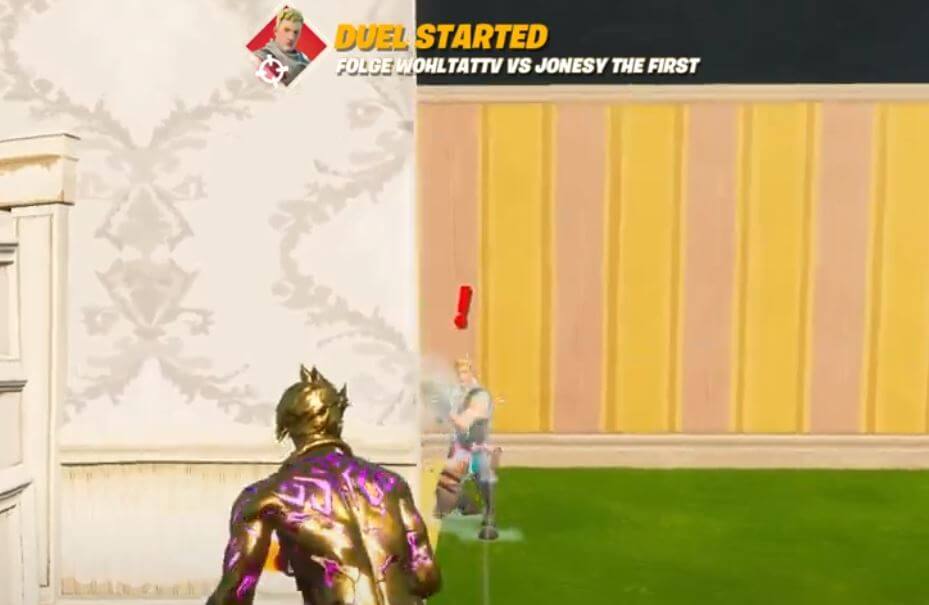 Fortnite are teaming up with Horizon Zero Dawn to bring players the Aloy Fortnite skin. Not only is there an Aloy Fortnite skin but also the Blaze Canister Back Bling, Glinthawk Glider, Heart-rizon emote, Aloy's Spear Pickaxe, and the Shielf-Weaver Wrap.
The Horizon Zero Dawn Fortnite bundle will be available for players to purchase from the item shop on April 15th, but there's no information regarding how long it'll be available to purchase. Here's a look at the bundle and all the cosmetics that'll be available:
There collaboration also includes an LTM (limited time mode) called Team Up! that'll feature both Aloy and Lara Croft. Players will automatically outfitted as either of the two characters with Aloy equipped with a bow and Lara with dual pistols.
There's also the Aloy Fortnite cup that's only available for PlayStation 5 and PlayStation 4 players. The duos tournament takes place today and you can find the start times for the tournament below.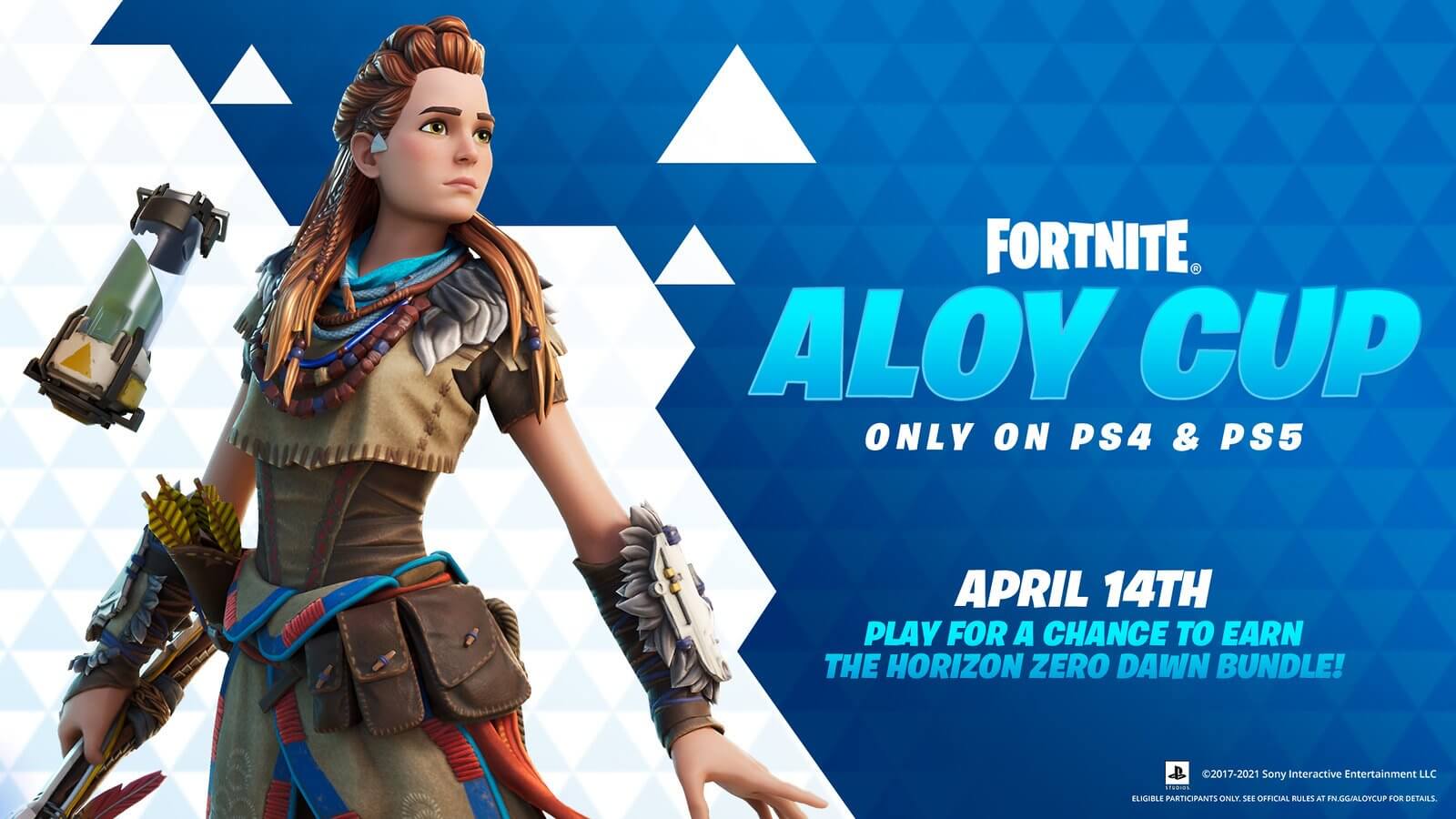 Start Times
Here are the start times for each region:
5 PM GMT UK, 6 PM CET Europe.
NA East: 6 p.m. to 9 p.m. EDT
NA West: 9 p.m. to 12 a.m. EDT
How to get the Aloy Fortnite skin Horizon Zero Dawn Bundle for free
In order to get the Aloy Fortnite skin and bundle, you'll need to finish in the top 800 in Europe, top 500 in NA East, and top 200 in NA West.