Players are reporting that the Apex Legends servers are down on March 14th, 2022. Here's the latest server status.
Respawn Entertainment released a brand new patch update today, 1.91. It was pushed out across all platforms and although there were no official patch notes that were released, we covered some of the changes over here.
Some of the issues that were addressed in the Match 14th 2022 release was bugs related to Ramage, Wraith's ultimate disappearing, Loba's Ultimate no longer blocking doors, and an issue with ziplines when wearing an heirloom.
However, one of Apex Legend's biggest issues that haven't been addressed is the servers. There are numerous sever issues each month, and that looks like it'll continue for the foreseeable future.
Players are reporting on Twitter that there are more server issues today, March 15th, 2022. It appears as though players are getting different errors when trying to log in or join a game. Here's everything you need to know.
Are Apex Legends Servers Down on March 14th, 2022?
Yes, it looks like the Apex servers are down for everyone today. Players are reportedly getting kicked from games regardless of what platform they're playing on. Others are reporting crashing issues when trying to launch the game.
Server Shutting Down – Internal Server Error
Although there are a handful of different error messages that the game is spitting out, the most common one is the "server shutting down – internal server error". Here's a screenshot of the error below: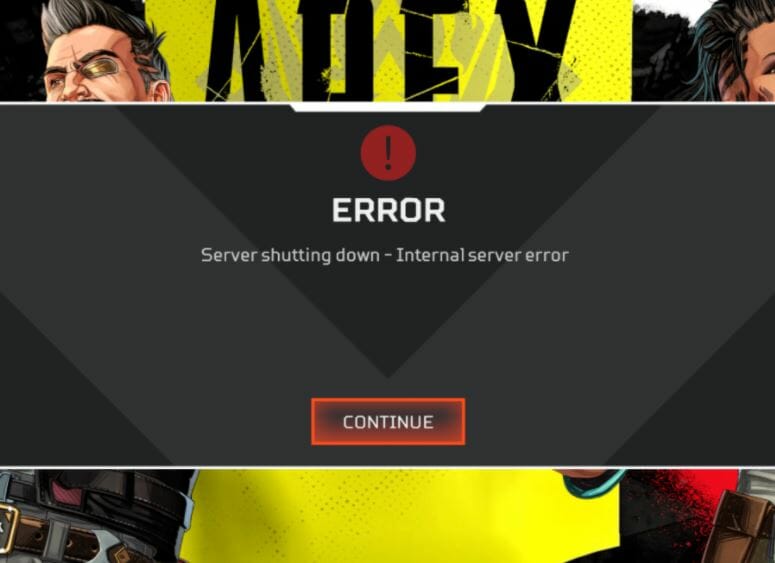 Unfortunately, there's nothing you can do to fix this error as it's an error that occurs when the Apex Legend's servers are down. We'll update you as soon as the servers are back up under our apex server status below.
Apex Legends Server Status
Current Apex Legends server status: Servers are down (March 14th, 2022, 10:55pm GMT)