The Legend for Apex Legends Season 10 is called Seer and here is what we know about him so far.
Apex Legends Season 9 is drawing to an end and with every new season released in the game, a new Legend in introduced. The last Legend to be added to the Games was Valkyrie and she has the ability to use her VTOL Jetpack as her passive, Missile Swarm as her tactical and Skyward Dive with teammates as her ultimate ability, which makes her great at getting the high ground or repositioning when needed. As she is also a Recon Legend, she also has the ability to interact with the Survey Beacons to see where the next ring will be.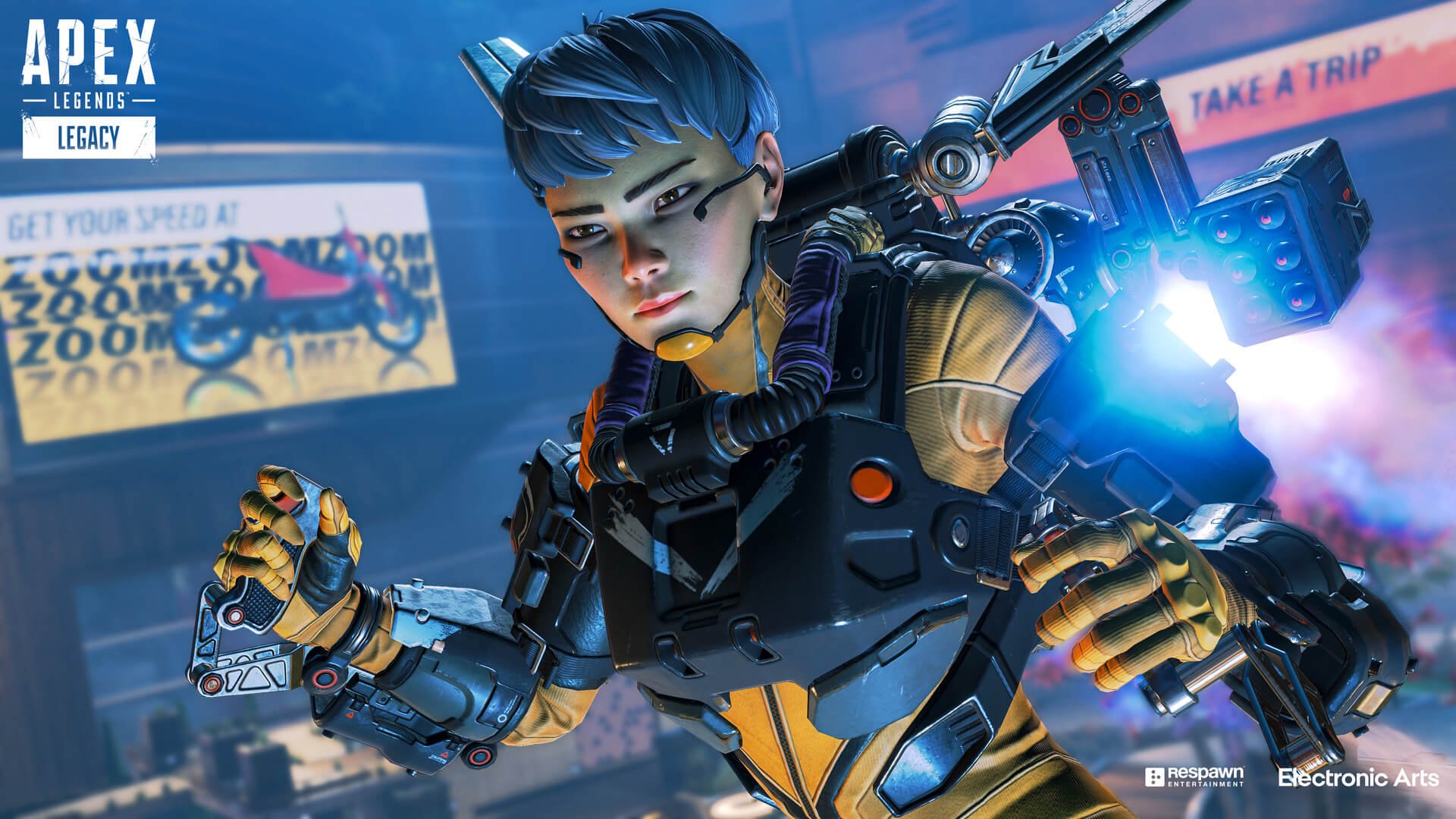 Apex is all about team work and all the characters have different abilities, with some being able to complement other Legends to make a stronger team. Every Legend has and interesting story and Respawn have been setting the scene for the latest Legend, which has just been revealed, who is called the Seer.
Apex Seer Legend for Season 10
The new season for Apex is called Emergence and will be live on August 3rd and with it, we will see the introduction of the Seer. Respawn have released a new Stories of the Outlands video on YouTube, which shows where the new Legend has come from but there is always more to the story of these Legends, which could be revealed in the new season. You can see the full video below:
We do not know Seers abilities as yet, but the hint we are given about him is, "With microdrones and an artist's eye, Seer spots opportunities that other Legends might miss, and seizes them in the most beautiful way he can." The title of the YouTube video is also called Metamorphosis and the definition of this word is, "A change of the form or nature of a thing or person into a completely different one".
It is very possible that this Legend could transform into a moth to get away from enemies, but we will have to wait and see what his abilities actually are. IT appears as though this Legend will be in the Recon category, so he too will be able to use the Survey Beacons.
Apex Season 10 New Weapon
A new weapon will also be introduced in Season 10 of Apex Legends, which will be a LMG (Light Machine Gun) called Ramage. There is no more information that has been released about this weapon at the time of writing.
As we have already mentioned in another article a few weeks ago, there will be Ranked Arenas introduced to Season 10 of Apex Legends. When the new season is live, there will also be a new pack available for players to purchase which is called the Emergence Pack and it will include an exclusive Skin for Seer as well as Apex Coins.