Here are all of the abilities for the new Apex Legend introduced in Season 12, Mad Maggie.
We are only a few days away from a new season dropping in Apex Legends, Season 12: Defiance. Every season brings a new Legend to the mix and we have already been introduced to the new Legend for the season which is Mad Maggie. Mad Maggie is a childhood friend of Walter 'Fuse' Fitzroy who fought together to defend Salvo. Fuse then left Maggie to join the Apex Games, which she hated him for, but she has now been forced to join the Games as well by the Syndicate as a death penalty.
Apex Season 12 Legend – Mad Maggie Bio
When a new Legend is added to the Games, an official biography is written about them on the EA website and here is Mad Maggie's:
"Rebel Warlord – Margaret Kōhere – the woman who would one day be known as Mad Maggie – grew up in one of the dustiest, dullest corners of Salvo without any family to speak of. She was fortunate, then, to meet a kindred chaotic spirit: an adventurous young boy named Walter Fitzroy. The two were inseparable, and in their teenage years, they became mercenaries. Eventually this duo grew into the Cracked Talon – a powerful mercenary operation. It was here she earned her nom de guerre: Mad Maggie. But when rival warlord Sandringham Kelly signed a treaty with the Syndicate, Maggie's hopes for an independent Salvo were ruined, and Fuse abandoned her for the Games, leaving Maggie very mad indeed…By sabotaging Fuse's entrance into the Apex games, Maggie planned to expose how weak the Syndicate was, in hopes it would spark rebellion on Salvo. Fuse would assemble a team to take down Maggie… only for the pair to have a heart to heart where they came to accept each other's choices: Fuse will always follow the fun, and Maggie will always follow the cause. It seemed as though Maggie fell to her death after that exchange…But she was apprehended by the Syndicate, and sentenced to fight to the death in the Apex Games. So she will: just not hers."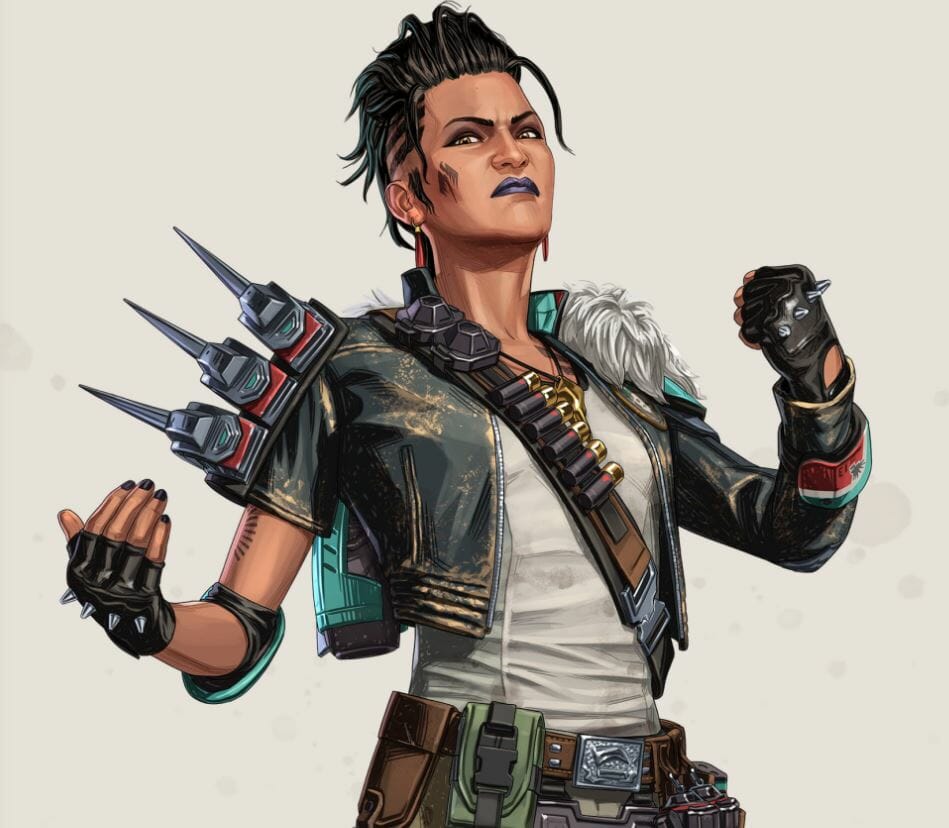 Mad Maggie's Abilities
Every Legend has their own abilities, which make them unique and offer a different gameplay. Maggie's abilities have now been confirmed and here is what she will be able to do.
Tactical Ability – Riot Drill
The tactical ability we saw in the Defiance gameplay trailer where she has a gun in which she uses to shoot out the a drill which burns through enemies obstacles which was Rampart's Amped Cover in the trailer. The name of the her Tactical is called Riot Drill.
Passive Ability – Warlord's Ire
The passive ability for Legends is an ability they have without having to use a button or key to activate it. The Warlord's Ire is the name for Mag Maggie's passive and it highlights enemies you have damaged temporarily. She also has the ability to move faster when she has the Shotgun, which means if you have Mad Maggie, you really should be using a Shotgun to take advantage of her abilities.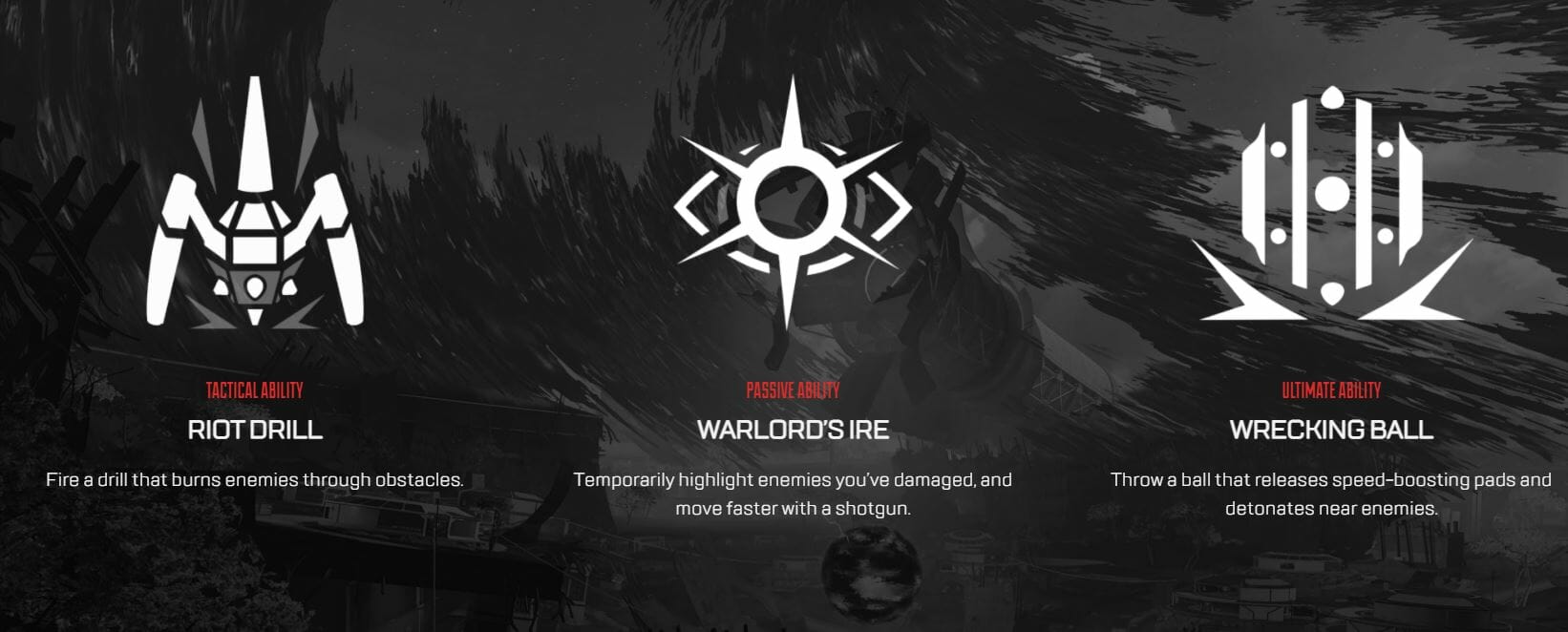 Ultimate Ability – Wrecking Ball
Maggie's ultimate ability is being able to throw a ball, that releases speed-boosting pads and once it gets close to an enemy, it detonates! This ability is called the Wrecking Ball.
Make sure you check out the early Apex Legends Patch Notes below:
Apex Legends Season 12 Early Patch Notes – New Control Mode, Ranked Maps & More