Here are the unofficial patch notes for Season 12 of Apex Legends. 
Season 12 of Apex Legends is just around the corner and with so many changes being announced, we decided to compile a list of things we already know for the season in our early patch notes. Please keep in mind the official patch notes have not yet been released by Respawn, so there will be more changes that we have not covered that will be coming in Season 12.
Season 12 Apex Legend Mad Maggie Abilities, Crypto and Caustic Changes
Mad Maggie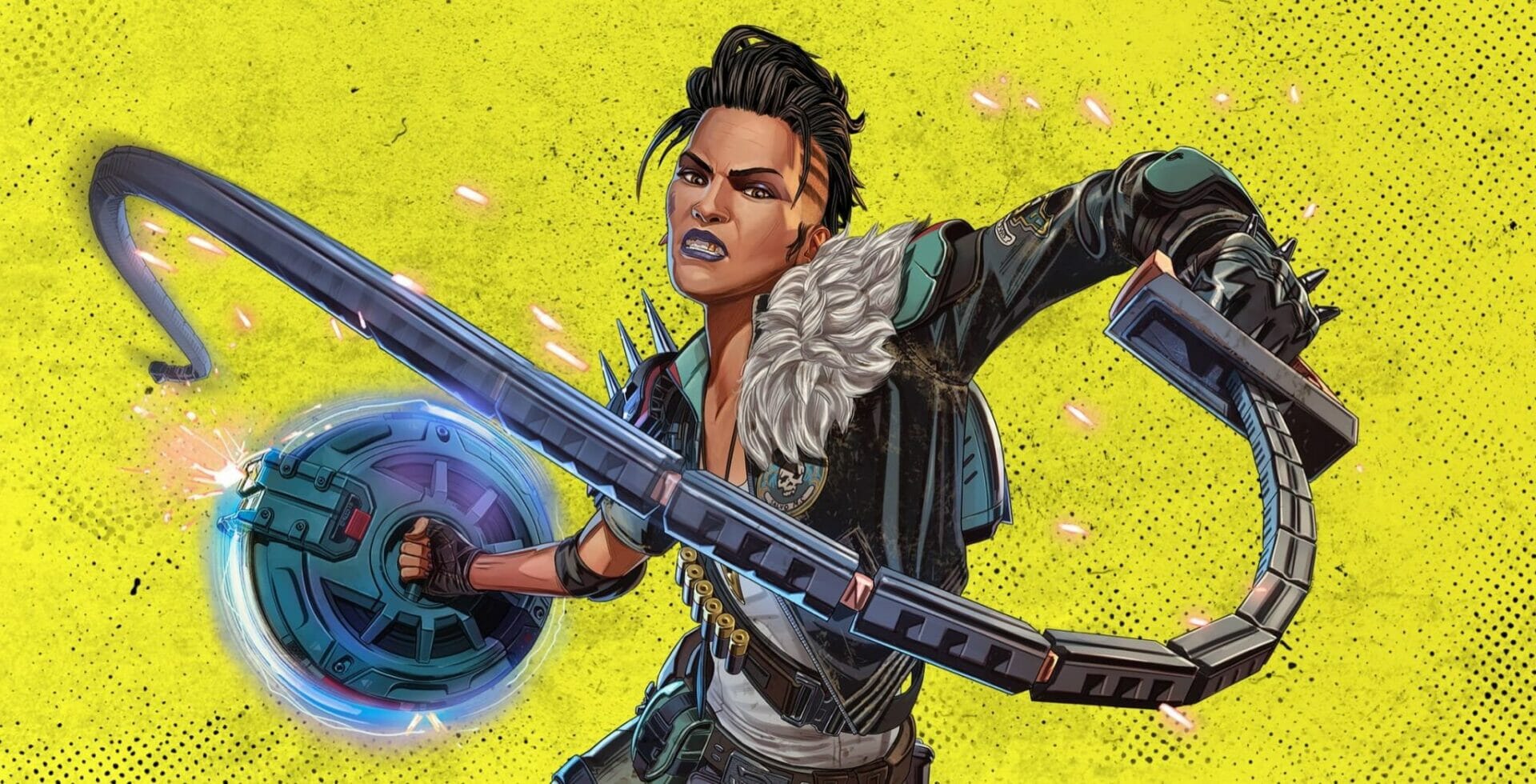 We already know Mad Maggie is the new Legend to be entering the Apex Games in Season 11 and all of her abilities have been shown in the Defiance Gameplay and Launch trailers. In short, her abilities are as follows:
Tactical Ability – Riot Drill
Passive Ability – Warlord's Ire
Ultimate Ability – Wrecking Ball
If you want a more detailed explanation of her abilities and how they work, click here!
Crypto Changes – Buff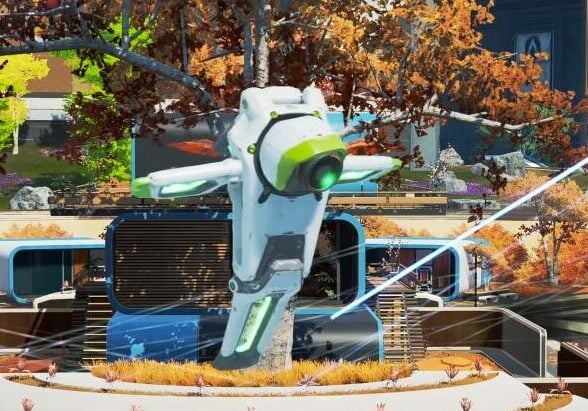 Crypto is a Legend that isn't associated with pushing enemies with his teammates because of his drone, Hack. Being able to pilot Hack proves useful in discovering enemies locations close by and also dealing some damage with the EMP, but this leaves him vulnerable on the ground. John Larson, the balance designer at Apex, has announced some buffs for the Legend. Crypto now has the ability of throwing Hack in a straight line, where it will be able to fly for a set distance in the direction it has been thrown to scan enemies in its view. Players will also be able to throw Hack onto walls, ceilings or objects in front of them and it will essentially act like a camera where you will be alerted of any enemies in view.
These changes will probably increase the pick rate for Crypto as his biggest downfall is being vulnerable on the ground when in drone mode. Even though you still have the option to go into the drone to get more intel from an upgraded HUD, these changes will allow you to get information about enemies whereabouts quickly whilst also being able to push with your teammates.
Caustic Changes – Nerf
At the moment, Caustic traps can be destroyed by shooting at its base before it is deployed. If the trap is already deployed, there is no way to counteract it, unless you are a Caustic yourself whereby you are not affected by opponents gas. That's all about to change in Season 12 as players will now have the opportunity to destroy gas canisters, even once they have been deployed. Players will be able to shoot at the deployed traps to disable them, but it may take up quite a bit of ammo to do so. The health of the traps has not yet been announced, but this will help players to push buildings with Caustic traps all around, or running after teams with a Caustic.
Apex Legends Season 12 Ranked Map Rotation
There will be three maps you can play on in pub lobbies of Apex Season 12 which are Storm Point, Olympus and Kings Canyon. The two maps that will be featured in Ranked are Olympus and Kings Canyon with the first being in Split 1 and the latter in Split 2. There are quite a lot of changes that have been made to the Olympus map, such as new POIs and some new pathways being added in certain places. If you want to know all of the changes being made to the map, click here. World's Edge has been taken out of the map rotation all together!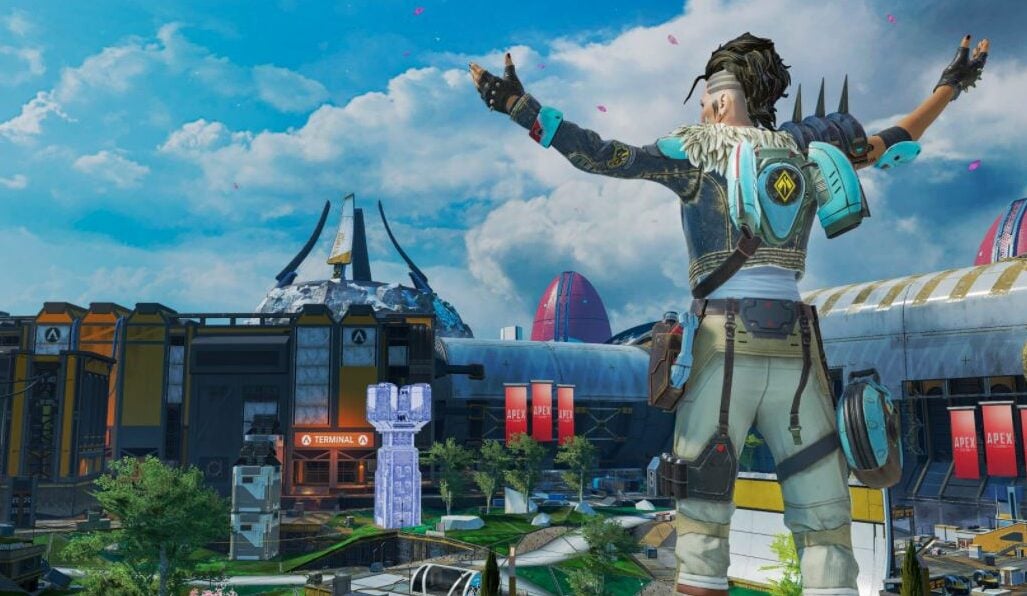 Apex Legends Season 12 Hop-Ups – New Kinetic Feeder, Shatter Caps and Hammerpoint Changes
The Hammerpoint Rounds hop-ups are returning to Apex and it could only previously be equipped on the P2020 and Mozambique but in Season 12, you will now be able to attach this hop-up on the RE-45 as well. If you didn't already know, this hop-up deals a greatly increased damage to unshielded opponents once equipped on your weapon.
Shatter Caps hop-up will continue into Season 12 and can be equipped on the 30-30 Repeater and the Bocek Compound Bow. It has been reworked though as you can no longer toggle the hop-up to get the shotgun fire spread. Instead, you will automatically get the shotgun spread when you hip fire and precision fire only when you are aiming down sight.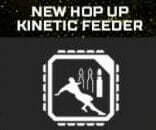 Kinetic Feeder is the new hop-up to be added this season and it can be used on the Peacekeeper and Triple Take. This hop-up allows you to reloads your weapon whilst you are sliding and it also shortens the time it takes to choke these weapons for a precise shot.
Care Package Weapon Changes & Replicator Weapons
The Alternator will be removed from the Care Package for Season 12 and will instead be replaced with the Volt. The Alternator can be found in floor loot, but it will not have the Disruptor Ammo Hop-Up attached to it.
The Replicators will now have two permanent guns in it which are the Flatline and the Longbow! We do not know how many materials they will cost to craft them at the moment, but we do know that they will not be be found in floor loot. This is supposed to free up the floor loot for other weapons, ammo and other equipment.
Season 12 Control LTM
Control is a new mode that will be introduced for the first three weeks of the season which is a Domination style mode. There will be 9 players on each team, infinite respawns and you will be able to choose your loadout. When I first heard about this mode, I was wondering how it would work seeing as there are many Legends who could trap the control point to keep it and other Legends who could quickly transport their team over. Now more information has been released, it looks like players abilities will be made available as a kill streak and when you die, the streak will be reset. I cannot wait to see how this mode plays out and if all goes well, this mode could be made permanent, like Arenas.
Season 12 Events
There will be three events next season in Apex Legends. One of them will be the 3rd Anniversary Event, which you can read all about by clicking here. The other two events that have just been announced are called 'Warriors' and 'Unshackled' but there is no information yet as to what these entail except that Warriors is a Collection Event which means a new heirloom will be released. My guess is Crypto's heirloom and if not, there will be a lot of angry Crypto mains!