Here is how to ride behind a Loot Shark at Sweaty Sands using a Fishing Rod in Fortnite for the Week 2 Aquaman challenge.
The bonus Skin for Fortnite Chapter 2: Season 3 is the Aquaman Skin and in order to unlock the Skin, you will need to complete the Aquaman Challenges. This is similar to the Deadpool Challenges from last season, however there is only one challenge that is released per week.
For Week 2 of the Aquaman Challenges, you will need to use a Fishing Pole to ride behind a Loot Shark at Sweaty Sands. Sweaty Sands is a named POI on the map so should be easy to locate if you have discovered it. It can be found north of Holly Hedges.
Use a Fishing Pole to ride behind a Loot Shark at Sweaty Sands
In order to complete this challenge, you will of course need to find a Fishing Pole first. These can be found all over the map and there are plenty you can find in Sweaty Sands as there are also barrels near the seas where you can pick up a Fishing Pole/Rod.
Once you have got a Fishing Pole, all you will need to do is to find a Shark in the water and cast the Fishing Pole. Even if you do not get the Shark with the pole, it does not matter. As long as you have it in the water, be patient as the Shark will come to the rod and you will be able to ride it.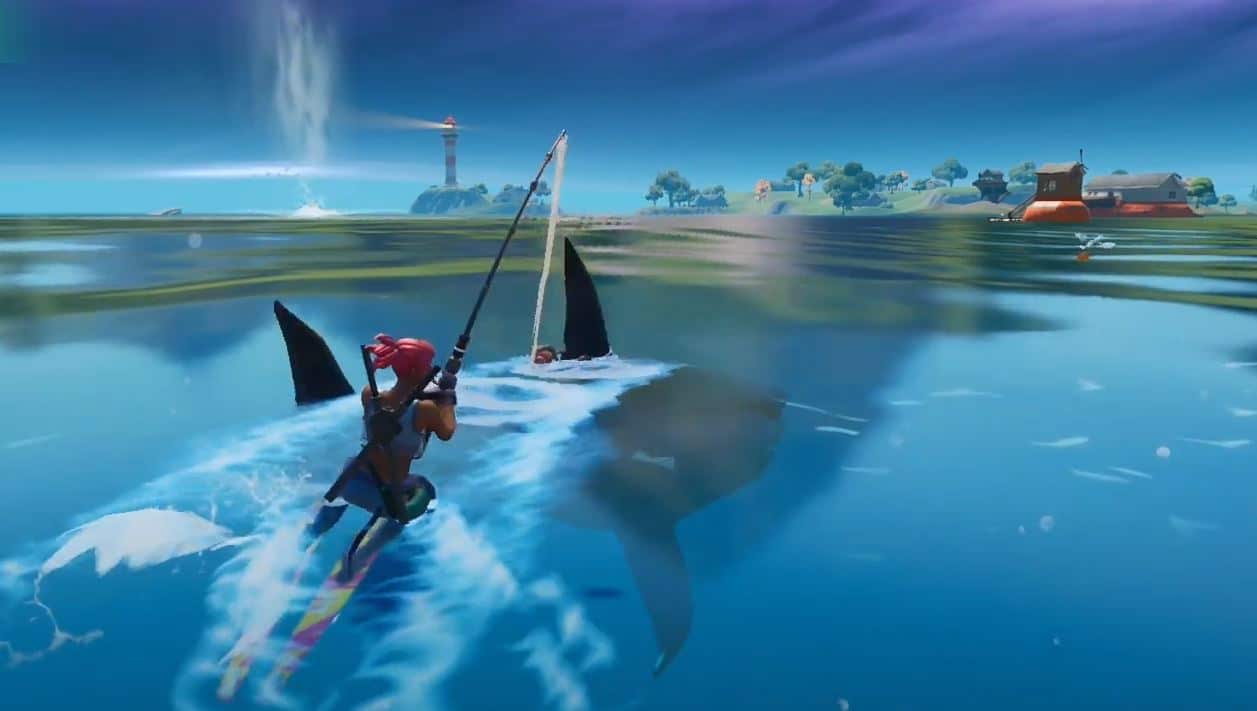 When you are riding the Loot Shark, you can jump and boost as well. You will also unlock the Killer Ride legacy by completing this challenge. One of the weekly challenges for Week 1 of Fortnite is to damage Loot Sharks at Sweaty Sands, so if you haven't completed this challenge already, you can stop riding the Shark and deal 200 damage to complete that challenge as well.