Epic Games have revealed the release date for the Ezio Auditore and Eivor Varinsdottir Assassins Creed Fortnite skins.
It's no secret that Epic Games favour collaboration Fortnite cosmetics over unique skins. Each season, we have a handful of new collaborations, and chapter 3 season 2 is no different.
In the Battle Pass, we have Doctor Strange and The Prowler cosmetics. At the start of the season, the Mary Jane Watson skin was available to purchase in the item shop, but the collaborations for this season don't stop there.
We've known for some time that we'll eventually get an Assassins Creed x Fortnite collaboration, and Epic Games have released a blog post listing all the cosmetics that will be available along with a release date.
Here's everything you need to know about the latest Fortnite collaboration.
Ezio Auditore & Eivor Varinsdottir Fortnite Cosmetics
Here's the list of cosmetics available for both the Ezio Auditore and Eivor Varinsdottir Fortnite sets:
Ezio Auditore
Ezio Auditore Outfit
Ezio's Hidden Blade Pickaxe
Assassin's Strike Emote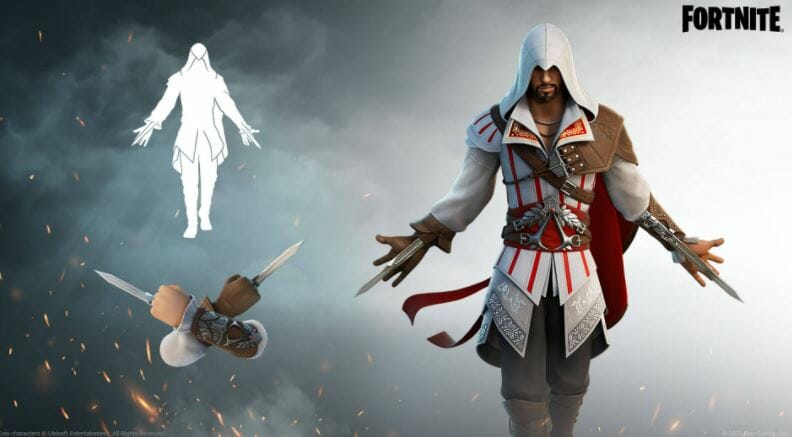 Eivor Varinsdottir
Eivor Varinsdottir Outfit
Cloaked Alt Style
Eivor's Shield Back Bling
Raven Clan Pickaxe (comes with Eivor's Axes alt style)
Wolf-Kissed Longboard Glider
Built-in Viking War Cry Emote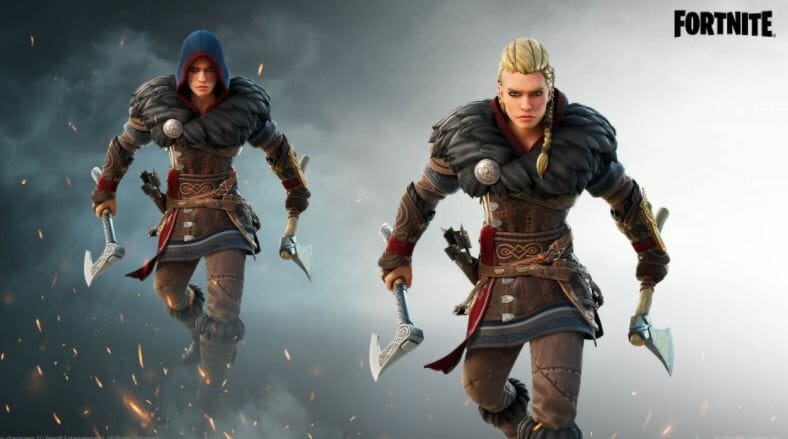 Here's a look at the Vikign War Cry Emote in action:
All of the above cosmetics can be bought individually or together as part of the Tales from the Animus Bundle. The bundle includes the following items in addition to the above:
Wolf-Kissed Spray
Eivor's Fury Loading Screen
Raven Clan Emoticon
A Tales from the Animus Banner
As with all collaboration announcements, Epic Games haven't mentioned the price of each individual cosmetic or the price for the Tales from the Animus Bundle.
Release Date
Both Ezio Auditore and Eivor Varinsdottir will be released in the item shop on April 7th, 2022