Epic have just announced that players will be able to customize select Fortnite skins with Banners.
Banners have been available in Fortnite for a very long time and this cosmetic is often given as a reward for completing challenges. In the Save the World mode, Banners can be quite useful, but in Battle Royale, they can't really be used.
Epic have just announced that they will be introducing new cosmetics in the Item Shop, which will allow players to customize select skins, pickaxes, gliders and back blings to feature the icon of your choice, and you will even be allowed to change the colour.
They have confirmed that there will be eight skins available in the Item Shop this week, which will be customizable and there will be two Banners available as well and they will be available until the 20th July. These Banners are free, however they can only be gifted to you by a friend.
Here are all of the Banners that will should be available in for free in the Item Shop, found by @Lucas7yoshi: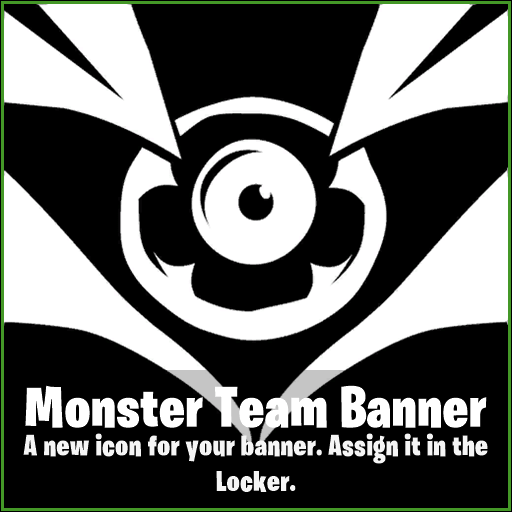 These Banners will help you to show others which team you will be supporting in the live event that will take place on Saturday.
The other Banner found by @Lucas7yoshi is a World Cup Banner and this will likely be free through gifting as well.
Epic are looking to expand this function to other cosmetics in the future. You can see the full blog post by Epic below:
Heya folks,
Ever wanted to display your Banner on your in-game Outfit? Now you can wear your Banner proudly with new cosmetics coming to the Item Shop! Customize certain select Outfits, Pickaxes, Gliders and Back Bling with a personally selected icon and color. You'll also see the Banner category added to all cosmetics that support Banner functionality in your locker.
The first of these new cosmetics are the Banner Brigade, bringing eight Outfits into the store this week for you to pick up and show off your style. There will also be a Pickaxe, Glider and Back Bling available. You can preview how your chosen icon and color will look on your selected Banner Outfit before purchasing by selecting it first within the locker.
To celebrate this new use of Banners, you can grab two free Banners from today at 8:00 PM EDT to July 20th at 8:00 PM EDT. These Banners are all about showing support for your chosen side in this weekend's live event. Make sure you tell a friend as you can only get these banners for free through gifting.
We hope to expand this functionality to a wider range of cosmetics in the future and appreciate your feedback, please let us know what you think of showcasing your Banner on cosmetics and how we could improve.
P.S. For those fans excited for the Fortnite World Cup Finals, we'll have some special banners available next week 😉