Data-miners have leaked a number of Batman Fortnite Zero Point bundle cosmetics including a Batman Zero skin.
At the end of February, Epic Games announced that they've collaborated with DC for a Fortnite comic book series, Fortnite Zero Point. The comic book is available in both digital and print, however, the number of countries it'll be available in is limited.
The first issue is already available to purchase with issue two available on May 4th. Each print issue of Batman x Fortnite: Zero Point includes a redeemable code that'll provide players with DC-themed Fortnite cosmetics and items.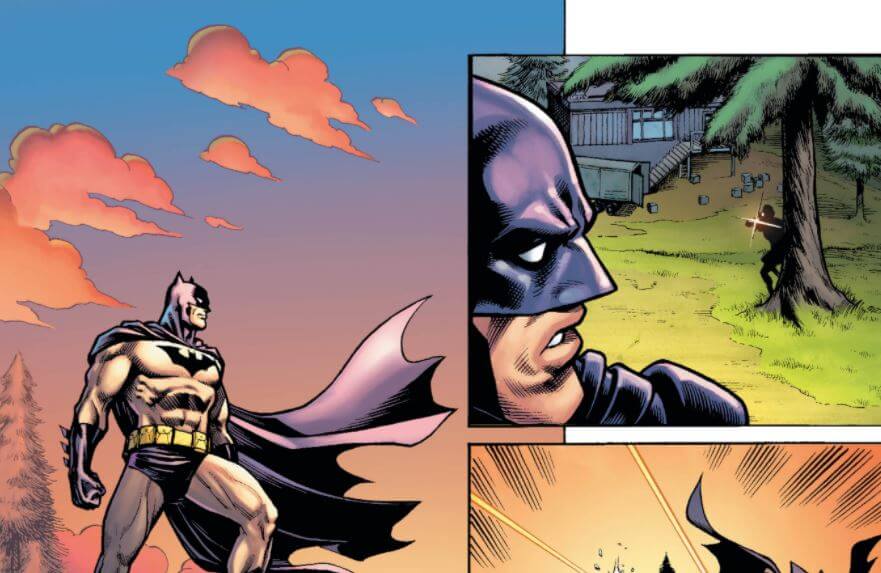 For those in countries where these Fortnite Batman Zero Point comics aren't available, all of the DC cosmetics available with print issues will be made available to purchase in the Fortnite Item Shop at a later date.
The first free DC-themed cosmetics is the new Rebirth Harley Quinn Fortnite skin. The skin will be released in the item shop at some point in June, 2021. There was an issue with players getting more than one code, however, the issue seems to be have been fixed. For those of you that haven't seen the skin, we've included an image below.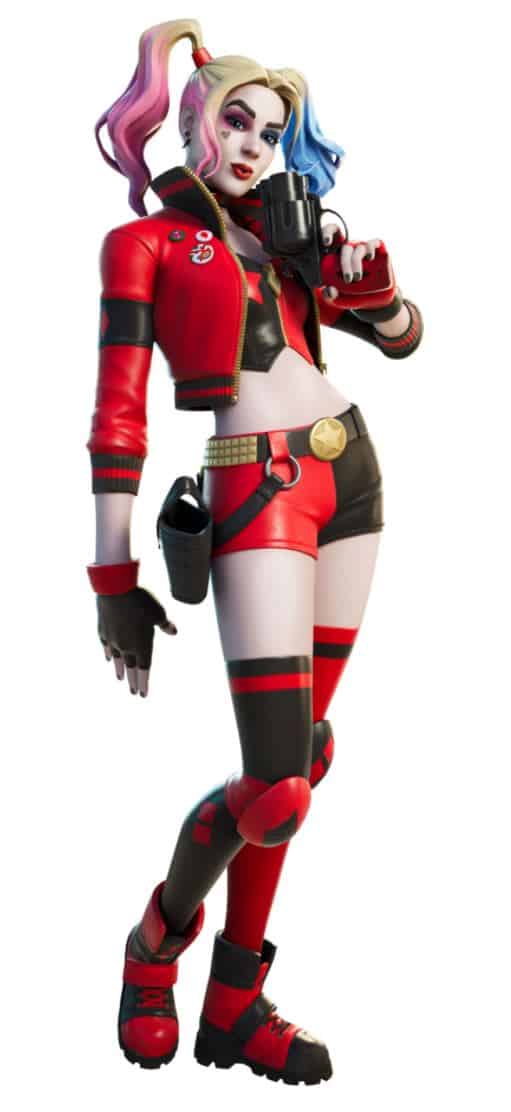 An hour ago, data-miners leaked some of the other Fortnite x Batman cosmetics, and it looks like these will be the other free cosmetics available from the print issues as well as being made available in the item shop as a bundle.
Batman Zero Fortnite Skin Bundle
The leaked Batman Zero Point Fortnite bundle includes a skin, pickaxe, back bling, and a loading screen. Here are the names of each cosmetic:
Batman Zero Fortnite outfit/skin – "The man behind the myth".
Battle-Worn Cape back bling – "Never back down from a fight".
Grappling Axe pickaxe – "Strike like a bat".
Batman From Zero loading screen – "Art inspired by Reilly Brown, Nelson De Castro and John Kalisz".
Here's a look at each of the cosmetics: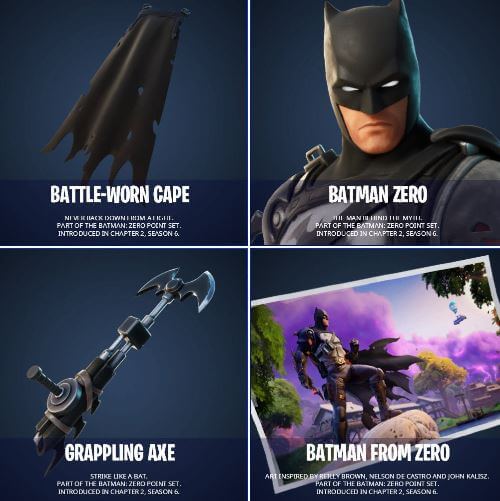 Popular data-miner ShiinaBR has stated that the Batman Zero Fortnite skin will be made available to purchase from the Fortnite Item Shop on May 5th. As data-miners have stated this will be available as a bundle, we're assuming all the cosmetics above will be available on May 5th.
As with all leaks, there's no information regarding how much this Fortnite x Batman bundle is going to cost, but we'll keep you updated with the latest.