It looks like we could be getting a Fortnite Marvel Carnage skin in the Season 8 Battle Pass.
We've already seen three teasers for the Fortnite Chapter 2 Season 8 Battle Pass. We know we're getting a Unicorn, Anime, and Space chimp style skins in the Battle Pass this season.
Each of the season 8 teasers had a QR code on them. Now that we have the three images, the Fortnite teasers QR code is complete and players were quick to find out what exactly it's for. Thankfully, we now know.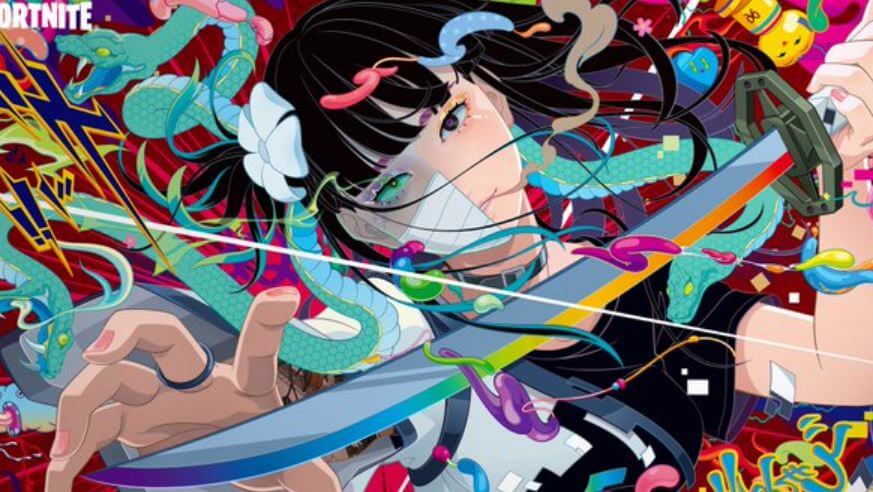 A Twitter user was the first person to see what the QR code was for and it directs players to an unlisted YouTube video on the official Fortnite YouTube channel. It seems to teaser another collaboration and it looks like we're getting a Marvel Carnage Fortnite skin.
Fortnite Marvel Carnage Skin
The Carnage Marvel skin seems to be confirmed in the nine second season 8 teaser. It starts off by showing some trees following by some kind of gold vending machine that has one of the Battle Pass skins on it.
Later on, you'll see some sort of Symbiote which data-miners and Fortnite fans believe is Carnage. However, others still believe it's something to do with Stranger Things considering the Epic Games insider mentioned a "Sideways" feature in season 8.
Here's a look at the Carnage Fortnite collaboration teaser if you missed it in the trailer:
Again, as this is a teaser before the release of a new season, we doubt Epic would be promoting something coming in the item shop. Teaser images that drop before a season begins are usually to promote the Battle Pass skins.
Thankfully we don't have long to wait to find out all the skins and items that'll be in the Battle Pass.