Reddit user Squop had posted the GIF below, with the question "Why is there bloom on a projectile based weapon, even when standing completely still?"
As can be seen in the GIF, this shot should have made contact with the enemy, but instead went straight past.
Epic employee EpicEricSW had responded to this post: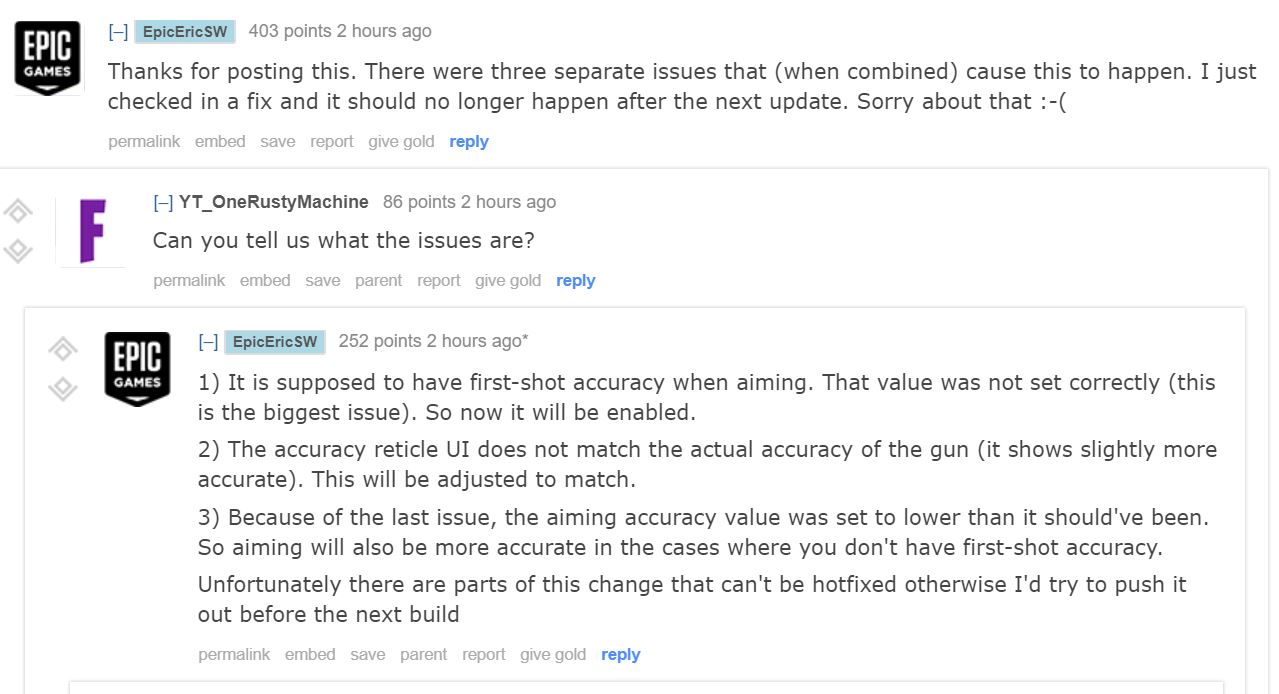 From this we can see that Epic are now working on the issue. There are three issues that need to be addressed and so they will only be able to fix the issue in the next update.
The issues that need to be addressed are:
1) It is supposed to have first-shot accuracy when aiming. That value was not set correctly (this is the biggest issue). So now it will be enabled.
2) The accuracy reticle UI does not match the actual accuracy of the gun (it shows slightly more accurate). This will be adjusted to match.
3) Because of the last issue, the aiming accuracy value was set to lower than it should've been. So aiming will also be more accurate in the cases where you don't have first-shot accuracy.
Let us know what other problems you are experiencing in the comments section below.