Changes be made to the Vending Machines in Fortnite Battle Royale where the Machines will also offer materials.
Epic are always updating Fortnite by adding new items/weapons to the game, making map changes and making changes to existing objects in the game. The Vending Machines were first introduced to Fortnite in the v3.4 update. The Vending Machines could be found in different locations around the map and there are three items that the Machines could sell. You could purchase any of these items for material, and here is the cost of the items when it was first introduced:
Items found in a Common (white) version will cost 100 materials.
Items found in a Uncommon (green) version will cost 200 materials.
Items found in a Rare (blue) version will cost 300 materials.
Items found in a Epic (purple) version will cost 400 materials.
Items found in a Legendary (gold) version will cost 500 materials.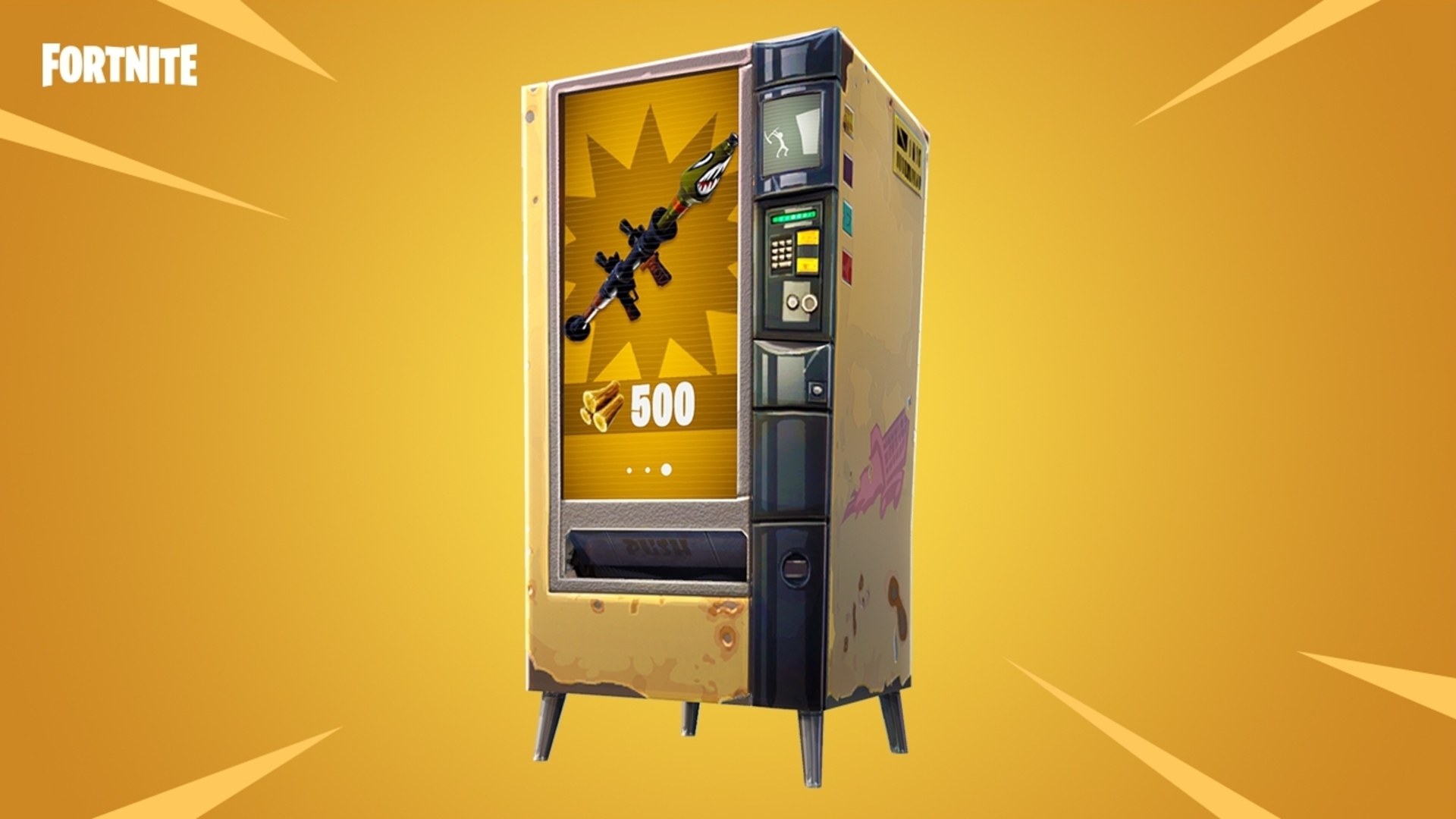 In the v8.10 Fortnite Update, Epic had decided to make changes to the Vending Machines and instead of exchanging materials for a weapon/item, you can now get it for free, but you can only use the machine once and it will disappear once you have claimed your item.
Reddit user brukfu has suggested that Vending Machines should also have an option where you can gain materials. Vending Machines also have different rarities and brukfu has shown the amount of material you will receive, depending on the rarity, as can be seen below:
Uncommon and Common Vending Machines were removed in the v8.10 update as well, so the materials will show in the Rare, Epic and Legendary Vending Machines.
Eric Williamson, the Design Lead at Epic Games, actually responded to this Reddit post with, "Cool idea!", which means we could be seeing this added to the Vending Machines in the upcoming updates.
What do you think about this concept and would you want to see it added to the game? Let us know your thoughts in the comments below.