Here's how and where to get/find the Chiller Launcher in Fortnite chapter 2 season 5 in order to complete the 'Use Chiller Launcher to apply icy feet to opponents' challenge.
Epic Games launched the Fortnite Christmas event for 2020, Operation Snowdown, almost two weeks ago now. We've had a new challenge and cosmetic reward release each day along with new and old LTMs rotating into the playlist.
When the event launched, Epic Games unvaulted several winter-themed Fortnite items, some of which have had some changes made to them. The chiller grenade was added back without any changes from the last time it was unvaulted.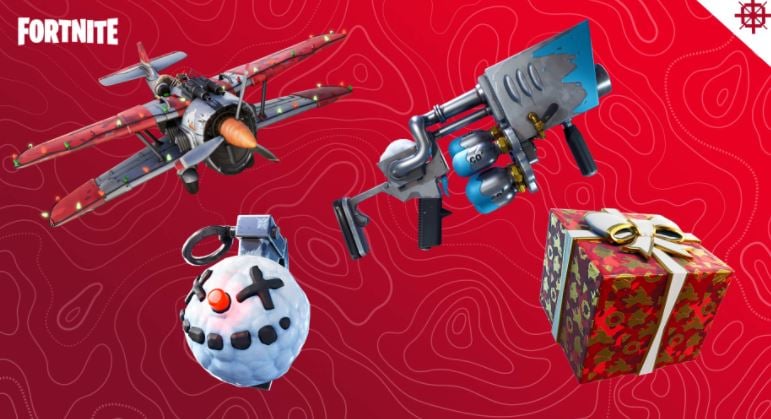 X-4 Stormwing planes were added back with a fuel tank along with presents with a slight cosmetic change. The snowball launcher was completely reworked for Operation Snowdown. The launcher no longer deals any damage but will instead apply ice to an opponents feet.
The Chiller Launcher is also known as 'the big chill' and has a fire rate of 0.75, a magazine size of 6, and a reload time of 2.7 seconds. Although it deals no damage upon impact as already mentioned, it still takes rocket ammo.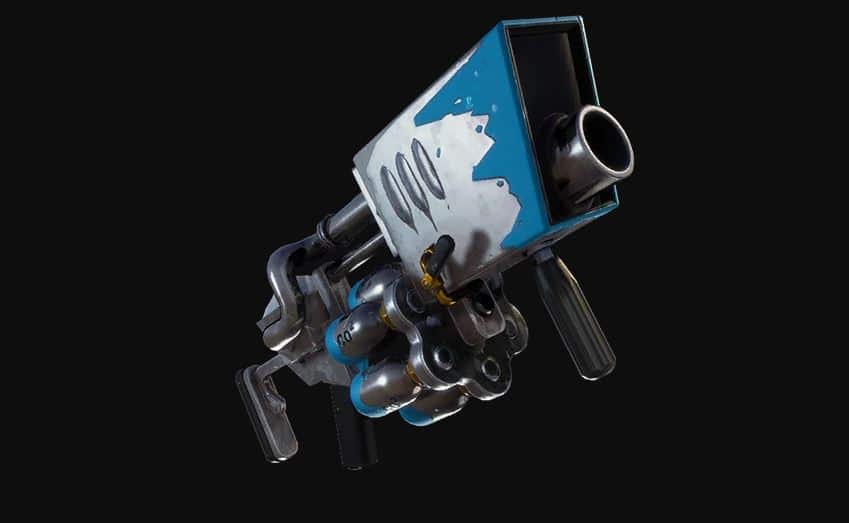 Today is the last Operation Snowdown challenge we'll get and it requires players to use Chiller Launcher to apply icy feet to opponents. Here's how to complete the challenge as quickly as possible.
Where to find Chiller Launcher in Fortnite Season 5 (The Big Chill spawn locations)
The Chiller Launcher in Fortnite (The Big Chill) is an exotic weapon which means you won't be able to obtain the Fortnite chiller launcher from chests, floor loot, or supply drops. In fact, you can only get other exotic weapons by purchasing them from specific characters on the map.
However, the big chill chiller launcher can be obtained by purchasing it from the Snowmando NPC found around the map or from presents. However, as presents are fairly rare to find, if you want to complete this challenge as quickly as possible, you might want to head to Snowmando and purchase it for 400 gold bars.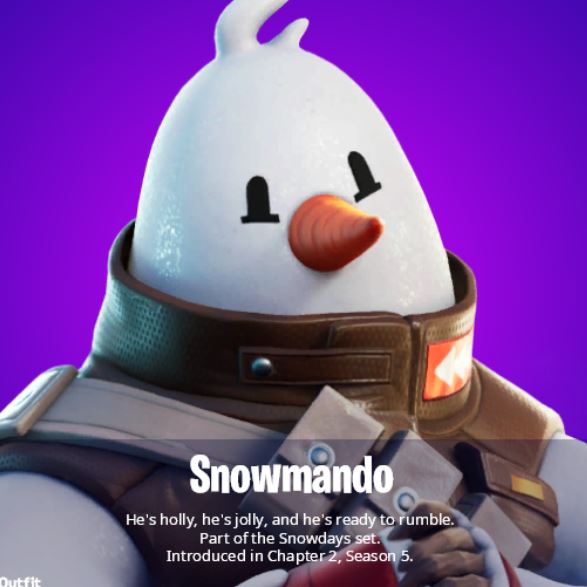 You'll find Snowmando located at every Snowmando outpost found on the map. There's five locations outlined below.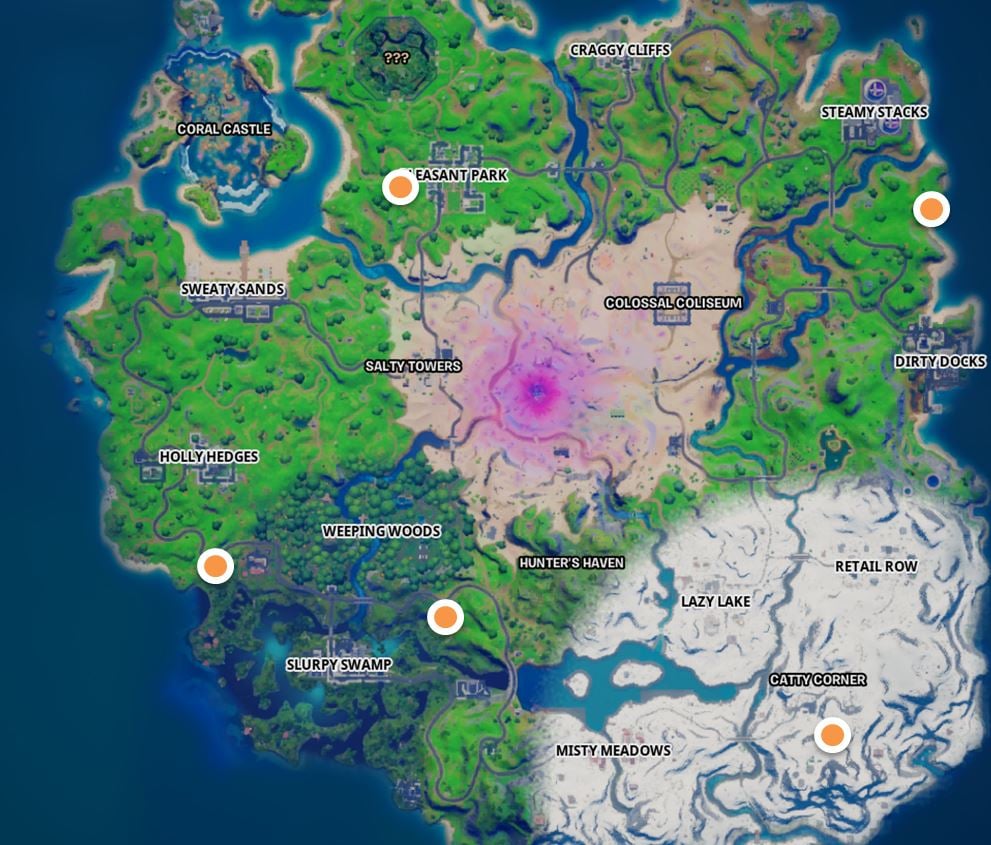 Use Chiller Launcher to apply icy feet to opponents Fortnite
In order to finish this challenge as quickly as possible, you'll want to head into a Team Rumble game. Once you find a Fortnite Chiller Launcher in a present or purchasing it from Snowmando, you'll want to get into the middle of the map and start shooting at opponents using the chiller launcher.
Due to the respawn system and the amount of players per team, it's much faster to complete most challenges requiring the use of weapons. Also, it should be much easier to gather the rocket ammo required from eliminated opponents in team rumble.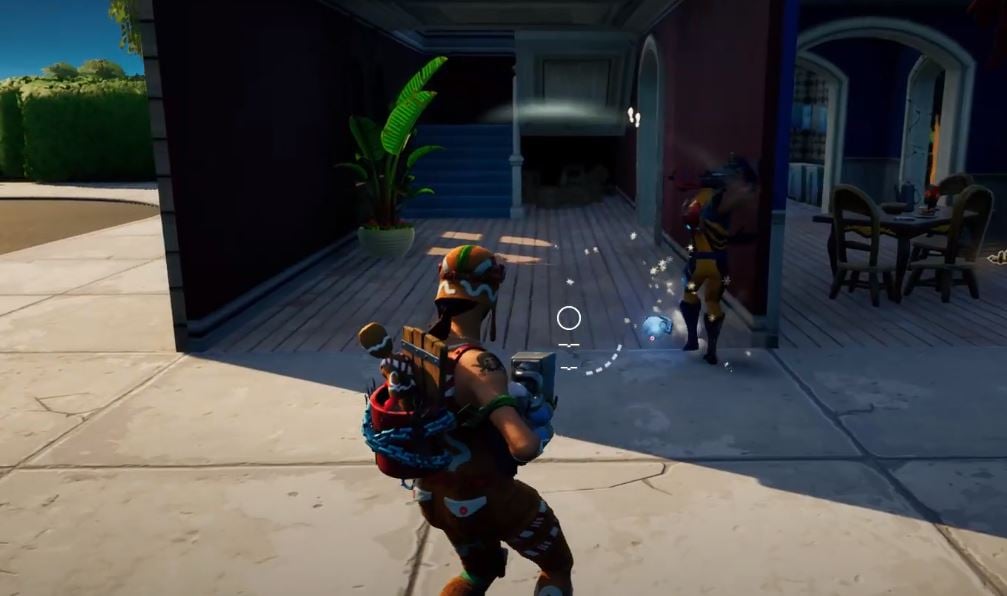 If you're on the receiving end of the chiller launcher, you'll want to jump into water to remove the ice affect applied or you can wait out the fifteen seconds the ice affect has.