Here's the full Fortnite Fortbyte image for Season 9, which was leaked by dataminers from the v9.30 files.
Epic Games introduced Fortbytes at the beginning of Fortnite Season 9. Fortbytes are collectable computer chips that are available to collect for those who own the Fortnite Season 9 Battle Pass. These chips can be collected by completing XP challenges or collecting them in game, with a total of 100 Fortbytes available.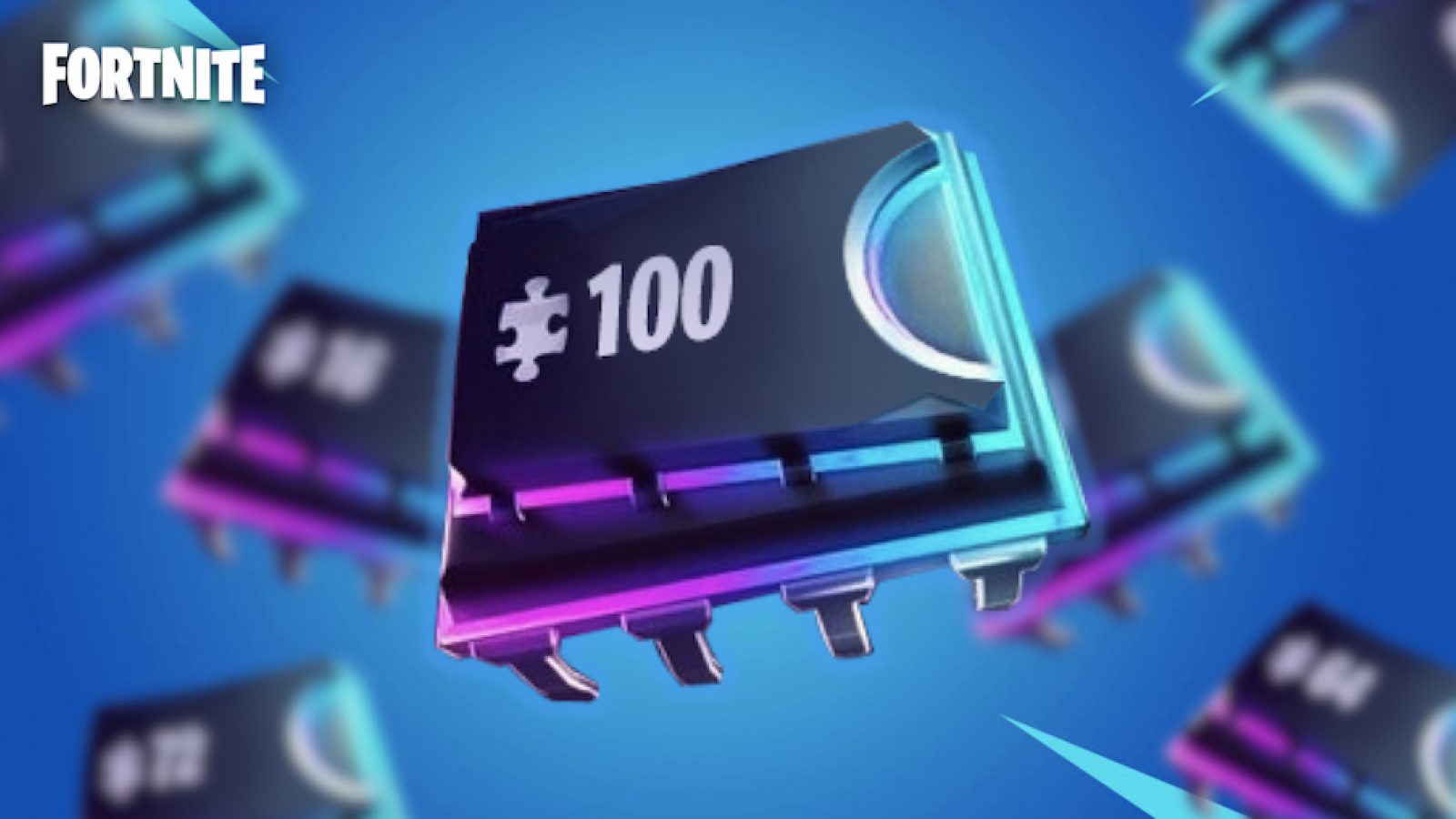 At least one new Fortbyte challenge is unlocked each day, and upon completing a Fortbyte, players will decrypt part of the mysterious image.
In the v9.30 Fortnite patch update that dropped on Tuesday, 18th June, the full Fortbyte mystery image was leaked by dataminers. Here's the full Fortbyte image:
The eye, which can be seen in the bottom right hand corner, was something that was added to the Fortnite map after that section of the image was decrypted. A few weeks ago, an eye was added to the iceberg at Polar Peak. The monster/creature that was in the iceberg broke out and left footprints near Viking Village.
The monster was then spotted swimming in the water with the Polar Peak castle on it's head. Since then, we've seen footprints at Loot Lake with some of the buildings destroyed at the popular named location.
The image includes things that are already in the game including reboot vans (middle left), The volcanic rocks which hit Tilted, Retail Row and Polar Peak last season, the cube and other developments from previous seasons.
There's also a monster at the bottom right of the image, which could be the monster/creatue that's been destroying parts of the map. We'll likely get some kind of event at the end of the season that includes the monster.
There's still a large number of Fortbytes that need to be unlocked in order for players to unlock the full image, but it'll be interesting to see what others make of the image. Do you think anything noteworthy in the image? Let us know in the comments section below.