Here's where Coral Cove, Base Camp Golf, and Unremarkable Shack are in Fortnite chapter 2 season 7.
The Fortnite week 8 epic quests going live in a couple of hours but thanks to data-miners, we know exactly what the challenges are. We also know the locations of all the week 8 artifacts which we have a dedicated article for.
One of the challenges requires players to visit Coral Cove, Base Camp Golf, and Unremarkable Shack. In previous challenges, players have the option in which they'd like to visit out of the three provided locations as they only need to visit one.
However, this challenge requires players to visit all three locations. Players may not know the whereabouts of these locations especially Base Camp Golf and Unremarkable Shack. Here's a quick guide to show you all of the locations.
Base Camp Golf Fortnite Location
If you're wondering where Base Camp Golf is in Fortnite, you're not alone. You'll find it southeast of Catty Corner on the large Snowy hill. Here's the exact location marked on the map.
Fortnite Unremarkable Shack Location
This is another location where players might not know where it is on the season 7 map. If my memory serves me correctly, there's only been one or two challenges that have required players to know where the Unremarkable Shack is in Fortnite.
You can find it on the north side of the map on the small separate island near Lockie's Lighthouse. Here's where it is: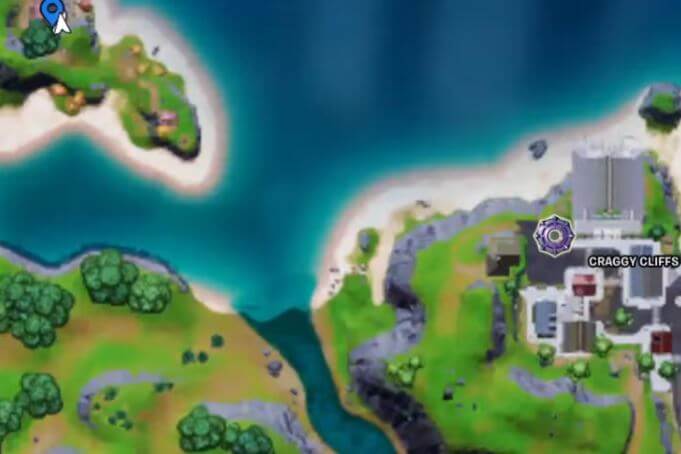 Visit Coral Cove
Unless you're a new Fortnite player, at this point you should know where Coral Cove is. However, we've included it anyway and you'll find the unnamed located west of Coral Castle.
Remember, all you need to do is visit Coral Castle, Base Camp Golf, and Unremarkable Shack. You don't need to dance at these locations or perform any other action apart from visiting them.