A new crack has been found south west of Tomato Temple.
The v7.40 Fortnite update was delayed due to a last minute issue that was found in the patch which meant it couldn't be released at the scheduled time. It was then redscheduled to today, 14th February, and with this update players have discovered a crack in the ground south west of Tomato Temple.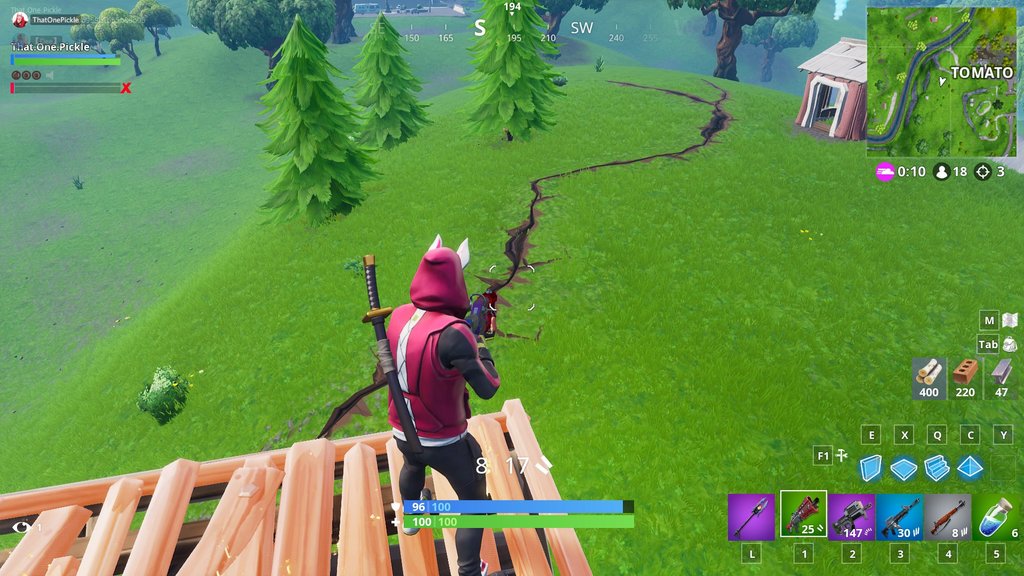 Here's a video of the crack forming:
HOLY COW!

(Credits: @Armer10F)
https://t.co/g25rtkhxTX

— FortTory – Fortnite Leaks & News (@FortTory) February 14, 2019
Data-miners have been looking into the files in the v7.40 update, and FortTory has discovered some audio files for a possible event which could lead up to Season 8.
New EVENT sound files!
This time louder. pic.twitter.com/7V05oDDHvL

— FortTory – Fortnite Leaks & News (@FortTory) February 14, 2019
FortTory has stated that these sound files will be taking place during the earthquake, where cracks will be forming. The earthquake has already been felt before in-game by players before the update, but the files suggest it will be getting stronger and cracks will start to form as a result.
FortTory has also found a folder called 'Tornado', which could be for either Save the World or Battle Royale:
Here are the meshes of the tornado:
Looking at the new loading screen with the Prisoner, FortTory has thought of his own theory as to what could happen.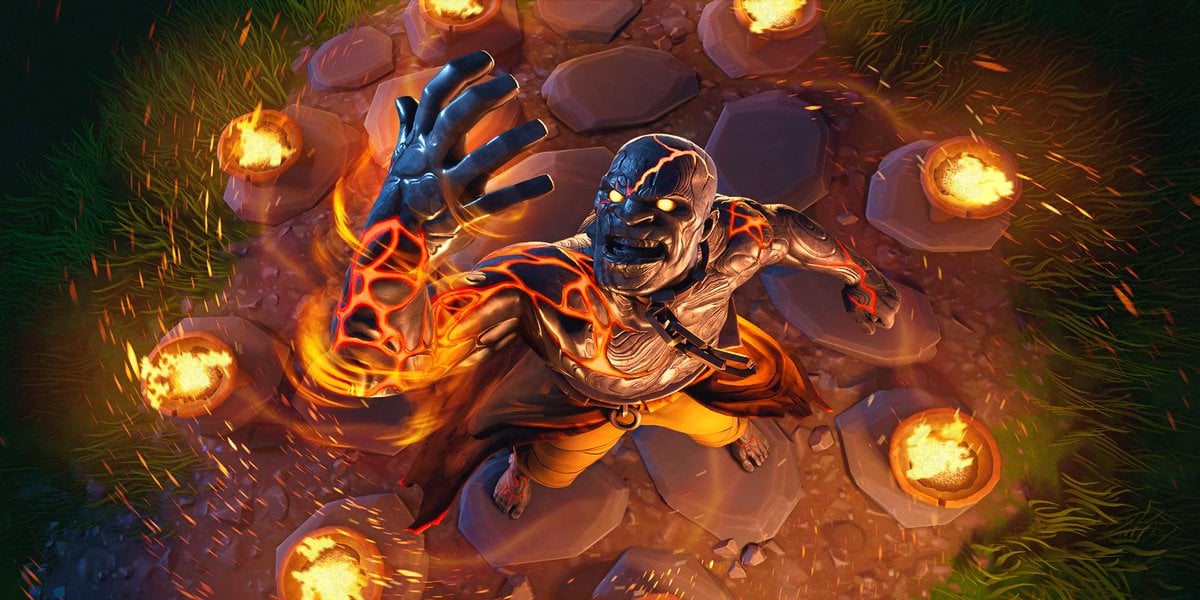 It looks like the Prisoner skin is creating a fire tornado, which could mean that there will be an event where we will see the Fire King (Prisoner) vs the Ice King.
As with all leaks, nothing has been confirmed and we will have to wait and see what happens. Would you like to see the Ice King vs the Fire King?