Aaron, the senior technical designer at Epic Games has created a Reddit post stating custom controller bindings will be available in tomorrows v6.0 update and has further information on the feature.
Heya,
Aaron from Epic here to talk to you folks about controllers and our plans for enabling you to play how you want. Just on the horizon are Custom Controls landing in the v6.0 update, which will let you modify your setup as you wish!
**Custom Control Flow*\*
The way you'll be selecting the configuration has changed to a selector on the left side of the menu. After selecting Custom, the right side of the menu becomes buttons that are selectable. When a button is clicked, it opens a list of actions that can be assigned to that button.
Mode selection (Combat, Build) has changed to selectable by triggers. When you're in a mode, the actions for that mode and actions that span between modes will show in the actions list to select from.
The idea here is to make a system that is easy to use and can be built upon with more functionality in later releases, if needed.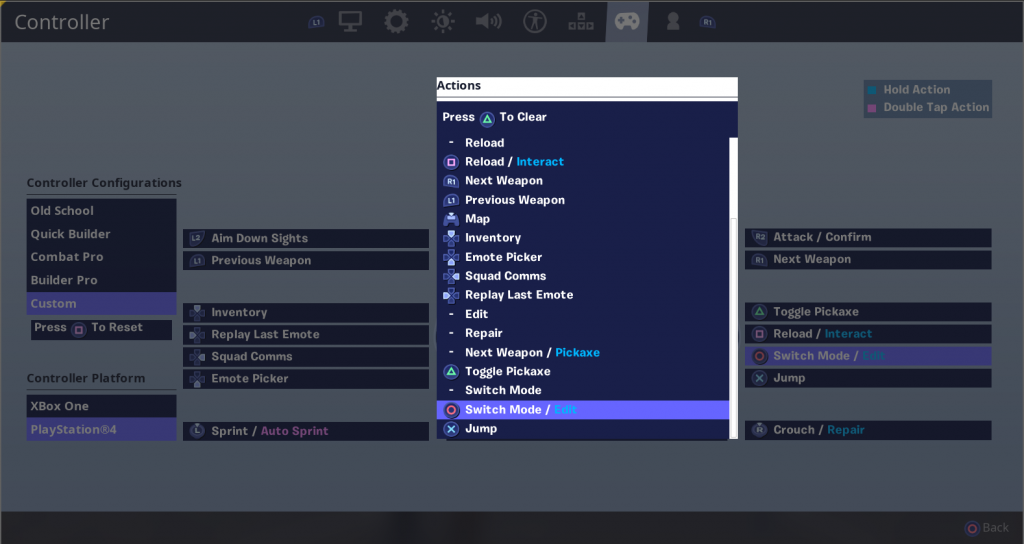 If you have any feedback with regards to how you may use this system or control options you'd like to see please let us know. You can expect the first version of this to land…tomorrow 🙂