There have been a few changes with the Damage Trap items recently as the damage taken by players from the trap was initially 125, but was later changed to 75. Epic had stated at the time that the change was made to better understand the impact traps have throughout the match. Looking at the feedback from the community of the traps, they then decided that the traps definitely needed an improvement in effectiveness and to dd more ways for players to be potent in combat, as so it was then buffed again so that it would do 150 damage to enemies in V.4.3.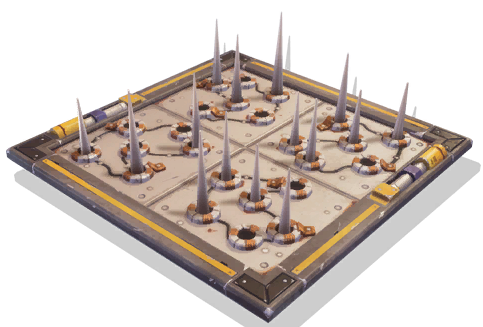 There have been a few reports of the Damage Trap not acting the way it is intended to. The bug that has been reported by a few players is that the Damage Trap is killing players a floor above the Trap placement. Here is a video of the bug posted by Reddit user Svennieboy03:
This bug has been raised a few times, but Epic employee darkveil responded to this particular post with the following:

This is a bug that Epic are aware of and will be updating in the next major patch. As next is more likely to be a content update as Fortnite had a major update this week, it seems as though this bug will be in the game for quite a while longer.