UPDATE: DieBuddies have data mined some files containing information about the competitive mode:

They think that there could be a new map for competitive play and the mode will be ranked.
Many users on Reddit are datamining the latest Fortnite Battle Royale files (Version 4.2.0) and Reddit user Richtoveen has managed to find a playlist folder under the name "comp", with the file name called "Playlist_Comp_Solo".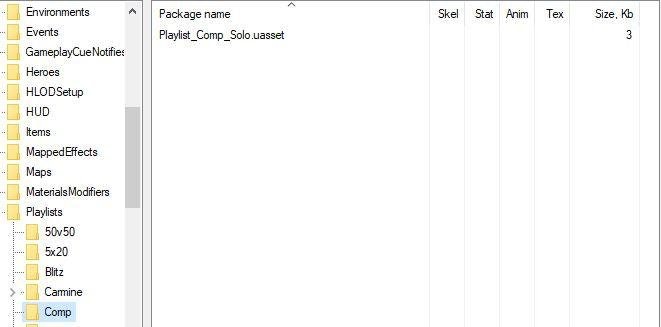 Althought this hasn't been confirmed by Epic themselves and anything can change, it looks like we'll be seeing a competitive playlist in Fortnite Battle Royale in the near future.
The Reddit user also found that Solid Gold will have a solo, duo and a squad mode, and a new shotgun mode folder was also found.