Epic Games are set to announce a DC Teen Titans Beast Boy Fortnite skin along with the Teen Titans Cup.
Fortnite chapter 2 season 4 was completely Marvel-themed. It was the first season where we've had all the cosmetics as a collaboration. Since then, we've some other collaboration cosmetics in the Battle Pass including the Mandalorian.
This season, we have Raven from DC's Teen Titans that's available in the Battle Pass. We've also had other collaborations this season include a brand new Batman skin and the Rebirth Harley Quinn skin, both of which link to the Batman Fortnite Zero Point comic book.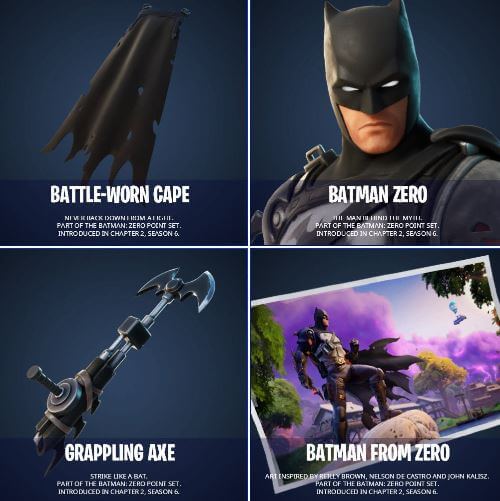 We're stil expecting a few more DC cosmetics available from purchasing the print issue of the comic books including Armored Zero Batman skin. Players can get it for free by getting all six codes from the print issue of the comic book and there's a chance it might be available to purchase from the Fortnite Item Shop later on.
Epic Games have been tweeting out comic book style images of Raven and it looks like they're teasing an upcoming Teen Titans Fortnite skin.
Beast Boy Fortnite Skin
The first teaser is Raven mentioning she's been afraid to ask for help her whole life. In the second teaser image however, she seams to call for Beast Boy from Teen Titans.
The third teaser has now been released and it shows Beast Boy:
For those of you unaware, Beast Boy is a fictional superhero appearing in different DC comics. He's appeared as a member of both Doom Patrol and the Teen Titans. With Raven already in the game, Epic have decided to add in Beast Boy as another Teen Titans DC Fortnite skin.
Although not 100% confirmed as of writing, someone has managed to find the title of an unreleased blog post on the Fortnite website that states DCs Beast Boy united with Raven in Fortnite.
The Teen Titans Fortnite Cup
Not only is Beast Boy coming to Fortnite, players can unlock him early by participating in the Teen Titans Fortnite cup. This information was leaked before the announcement, so we don't have the full information regarding the Teen Titans cup now, but we'll have a separate post on the cup later on.