Here's everything you need about the Deadpool Fortnite event and the upcoming skin and skin style.
Epic Games released the v12.30 update on Tuesday which provided some leaks for an upcoming mini Deadpool Fortnite event. As usual, data-miners leaked some early looks at what we can expect from the event.
Players will also be able to unlock the Deadpool Fortnite skin tomorrow with a new set of challenges going live. Here's everything you need to know about the event including the Deadpool Fortnite skin and skin style.
Deadpool Fortnite
How to Get the Deadpool Fortnite Skin and when do we get it
The Deadpool Fortnite skin will be available tomorrow, Friday 3rd April once the week 7 challenges are unlocked. They'll unlock at 3pm BST (2pm UTC).
In order to get/unlock the skin, you'll need to have completed all the challenges up to week 6 to view the week 7 challenges, You'll then need to complete the week 7 challenges in order to unlock the skin.
It seems as though once the second challenge is completed, due to the nature of the challenge, you'll transform into the Deadpool skin. However, this is not confirmed but we've had something similar in the past. As always, we'll post the latest information tomorrow when the challenges are available.
Fortnite Deadpool Challenges
Deadpool Week 7 challenges missing / not working / unlocking / showing gltch
Update: Epic are aware the Deadpool Fortnite week 7 challenges are now showing up, appearing, or unlocking for some players. They will fix this glitch/bug as soon as possible.
We'll update you when the week 7 deadpool Fortnite challenges start showing up for players that are currently experiencing issues with this glitch/bug.
We are investigating issues with missing Deadpool Week 7 challenges for some players.

— Fortnite Status (@FortniteStatus) April 3, 2020
The Fortnite Deadpool challenges for week 7 were leaked ahead of time as usual and you can check them out below:
Click on the highlighted challenges to view a guide on how to complete them.
Deadpool Skin Style
They'll be a set of Deadpool Fortnite challenges for week 8. Upon completing the two challenges, players will be able to unlock a skin style. The skin style was leaked on Tuesday in the v12.30 update which you can take a look at below: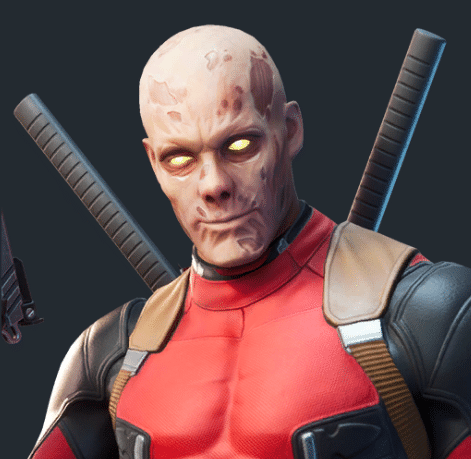 Deadpool Fortnite Event
Leaks suggest we'll be getting a mini Deadpool Fortnite event. The event will include some changes to the Fortnite map with supply drops, the Battle Bus, and the Yacht being rethemed for Deadpool.
Update: The Deadpool Fortnite event has been confirmed in a tweet from the official Deadpool Fortnite account which reads, "Starting tomorrow, I'M crashing this party. There'll be music, tacos, and a whole lotta Deadpool. Trust me, you don't want to miss this".
Here's a look at the what the Yacht will look like once it's been changed:
Leaked Deadpool yacht in-game! pic.twitter.com/QcsZnBXcaT

— Makks – Fortnite Leaks (@MakksFN) March 31, 2020
Here's what the Deadpool Battle Bus will look like: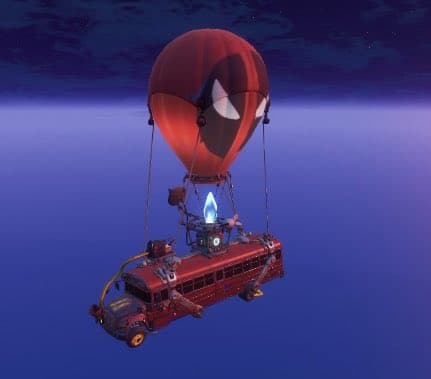 In regards to the Battle Bus, the Yacht, and the Supply Drops redesign, it's possible this will happen after the Deadpool challenges go live tomorrow at 2pm UTC.
Furthermore, Deadpool will be presenting an item shop reset, although we don't know which day this will be. We also don't know what will be in the shop on that day, but it'll be interesting to see how Epic excuse this.
We do know what the animations will look like though thanks to data-miner XTigerHyperX.
Deadpool Presenting itemshops + Sounds
i tried to sync it as much as possible so here you go pic.twitter.com/rNKMk83s6m

— XTigerHyperX – Fortnite Leaks (@XTigerHyperX) March 31, 2020
Deadpool's Hand Cannons Dual Pistols
There'll also be a Deadpool Fortnite weapon making its way into the game. The name of the gun is Deadpool's Hand Cannons, and they could be available tomorrow when the challenges are live.
Alternatively, they could be available next Tuesday or Wednesday as part of a content update. The pistols deal 21 damage with a 18 bullet magazine size. They'll take medium bullets and the reload time for the weapon is 2.16 seconds.
Are you excited for the upcoming Deadpool Fortnite event along with the release of the skin and skin style? Let us know in the comments section below!