Here's an early look at the Deadpool Fortnite Challenges for week 5 along with the reward both of which were leaked by dataminers in the latest update.
Epic Games released a new update on Tuesday, v12.20. This update introduced a new vehicle, the Choppa Helicopter. There were a few map changes as well with The Rig being exploded into pieces.
As with every major update, Epic added new files in the update including new challenges and rewards for Deadpool. Before we get into the latest leaked challenges, if you still need to complete some of the previous Deadpool Fortnite challenges, check out all of our guides located below:
Don't thank the bus driver
Deal damage to opponent's structures
The Deadpool Fortnite challenges don't unlock on the same day the regular Fortnite weekly challenges do. Season 2 launched on Thursday and players were able to complete week 1 of the Deadpool challenges. However, for week 2 of this season, players were left wondering why the challenges for Deadpool hadn't unlocked on Thursday.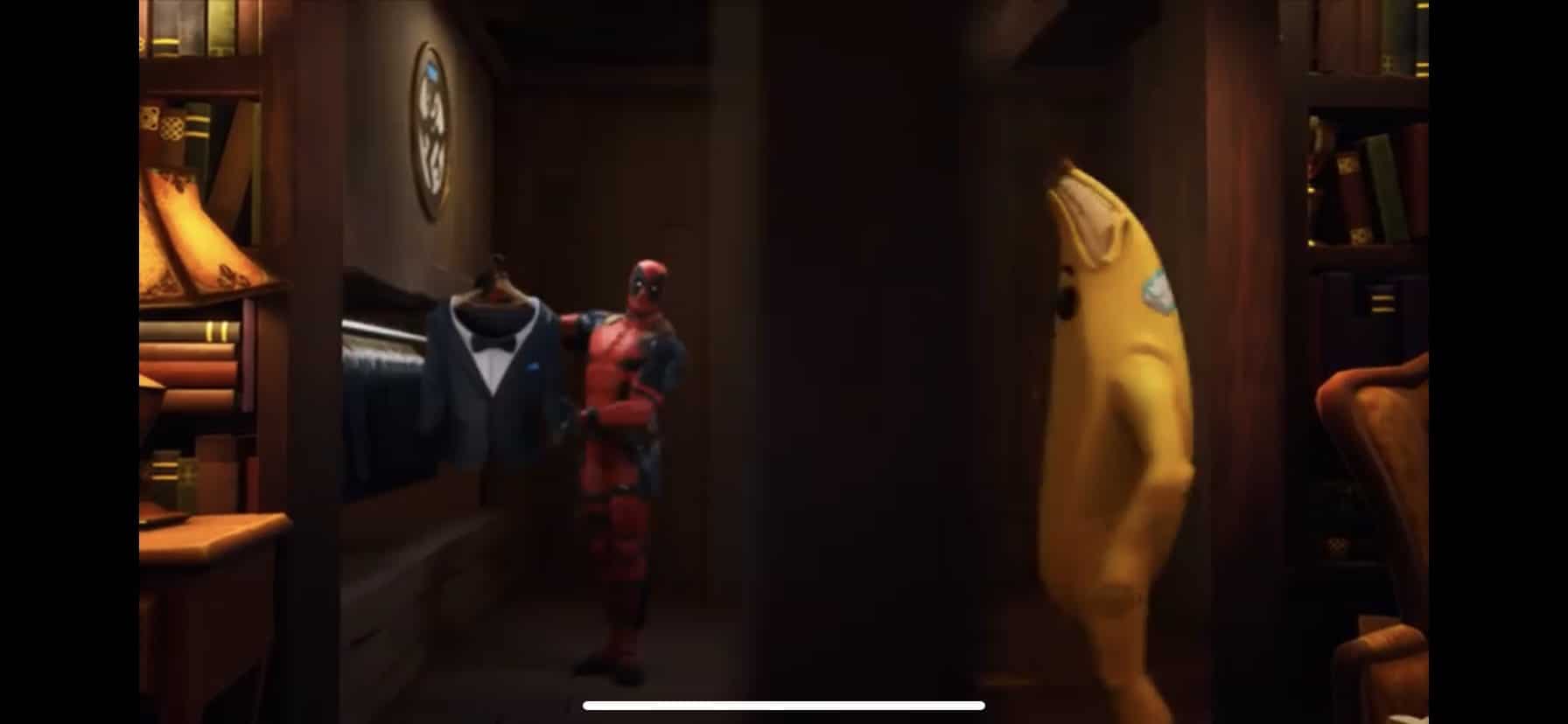 Epic then tweeted on the Fortnite Status Twitter account that the Deadpool challenges would be releasing on Friday. The challenges unlock at 2pm UTC (9am ET) and can be accessed by clicking on the vent in the Agents HQ and accessing the computer that's on the sink.
As mentioned previously, the week 5 Deadpool Fortnite challenges have been leaked by dataminers along with the reward you'll get for completing them. You can take a look at them below.
Deadpool Fortnite
Week 5 Challenges and Reward
Here's the challenges that'll be available to complete tomorrow, 20th March:
Click the challenges below to view a guide on how to complete it.
Deadpool's Stuffed Unicorn will undoubtedly be located within the Agents HQ. It's likely that it'll be located in the Agents section on the top left of the screen when in the HQ in agent Meowscles room. We'll update this article and a link a guide with the location of the stuffed unicorn along with all the different colored steel bridge locations.
Upon completing both challenges, players will be rewarded with the Cuddletime Coup loading screen. The description of the loading screen is "There's a new leader in town". You can take a look at the loading screen below: