Epic Games added Fortnite Split Screen today however, the feature is currently disabled.
Players discovered a support page on the Fortnite site that mentions Fortnite split screen. When it was discovered, split screen wasn't in the game, nor was it leaked by dataminers in previous updates.
Fortnite Split Screen
The support page outlined how to use the Fortnite split screen feature. The feature requires a stable connection. It's only available on Xbox and PlayStation consoles with mobile devices, Nintendo Switch, and PC platforms not being supported.
Fortnite split screen is only available on Duos and Squads. Split screen cannot be used in creative, limited time modes, or in Save the World.
Split screen in Fortnite only works when you're in-game and will not work in the lobby or on any other menus.
In order to use split screen, depending on what console you're on, you need to hold X in order to log in to the other account you want to play on using Fortnite split screen. Player 1 controls the lobby and menus by default, however, if you hold X on PlayStation 4, the other play can take control of the lobby and menus.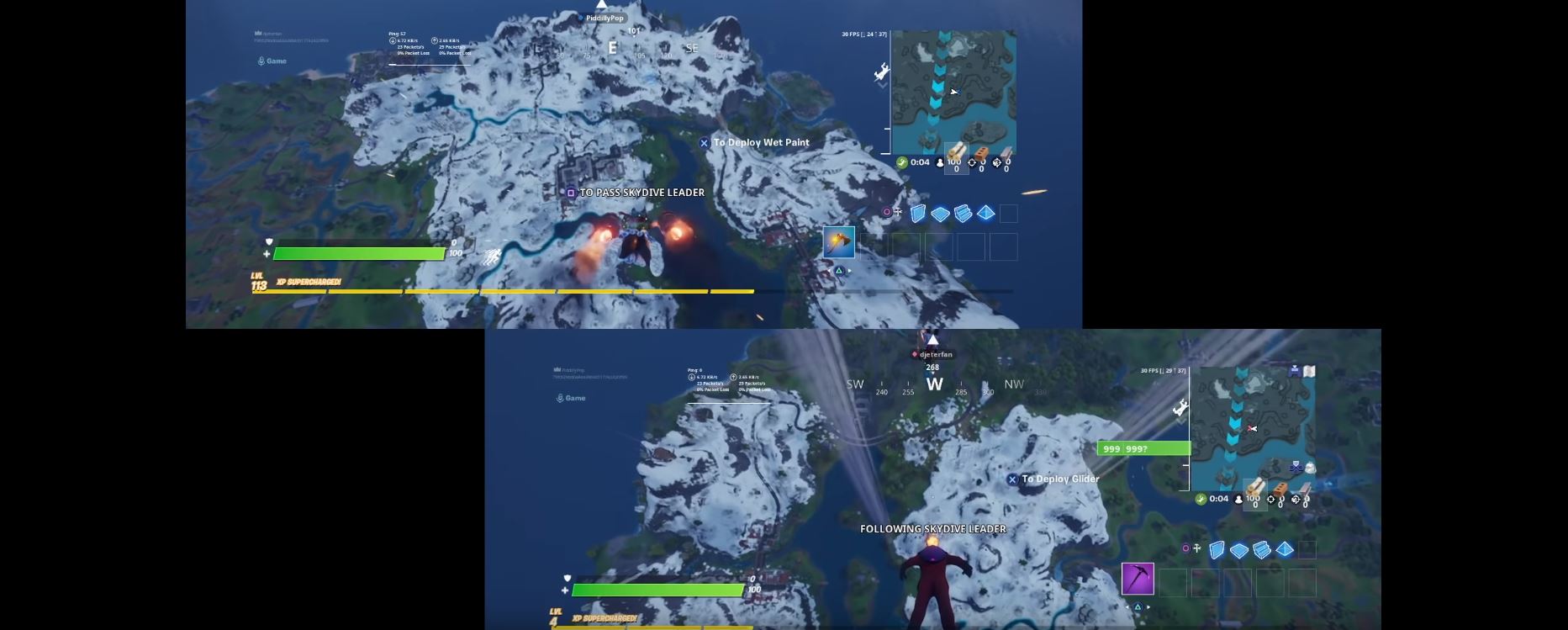 As it stands, split screen on Fortnite does not fill the whole screen. When playing split screen, you'll notice black bars on both the bottom and top screen. You'll also have a bad frame rate, but Epic did state that this is an early build and they are looking to improve it.
Expect improvements to how the split screen is displayed with the black side bars likely to be removed as well as improved FPS performance.
Fortnite split screen is currently not available in the game as Epic Games tweeted out on the Fortnite Status account that the feature has been temporarily disabled due to an issue. Epic will provide an update when it has been re-enabled. Once it's been re-enabled in Fortnite, we'll update this article.