Nearing the end of Season 4 we saw many rifts that were being found in various different locations on the map in Fortnite. Some of these rifts were taking different objects, with one of them being the beloved Durrr Burger Head. This was found in the real world in California, and is still in that location, but it has also returned to Fortnite, but slightly different:
One of the other items to be taken was the Tomatohead, but it looks like this will not be coming back as a sign was found in Tomato Town: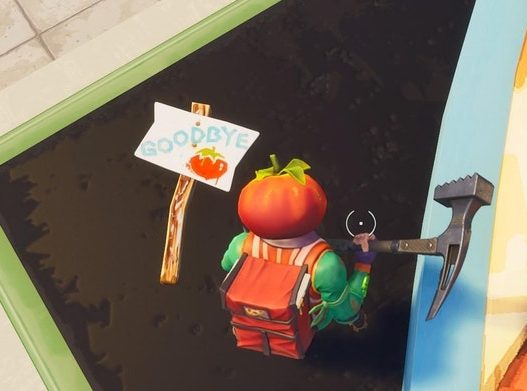 Gone, but not forgotten!