As expected, Dwayne "The Rock" Johnson made an appearance as The Foundation in the chapter 2 live event.
After more than two years, we finally see the end of Fortnite chapter 2 and the second map. Leaks out the chapter 3 Battle Pass trailer emerged last night which confirmed we would be getting a brand new map.
We already know all of the Fortnite chapter 3 season 1 Battle Pass skins, what the Spider Man skin looks like, the new chapter 3 map, and the new camping and sliding mechanics.
However, players still wanted to experience the "The End" event to see what happened with the Cube Queen and how the new map was destroyed. We'll have another article going into detail recapped the event, but we'll cover one character in particular, The Foundation.
The Rock Dwayne Johnson As The Foundation
Dwayne "The Rock" Johnson posted out a social media clip promoting his energy drink. However, you can see in the clip The Foundations helmet in the fridge.
From there, it was all but confirmed Dwayne Johnson was the foundation. We knew The Rock skin would be coming to the game as Epic revealed as much during the Apple Court Case, however, most of us never expected for Dwayne Johnson to appear in Fortnite as The Foundation, a main character in the storyline.
There are only a few second when The Foundation removes his mask to reveal Dwayne Johnson as the much loved Fortnite hero. Here's an image of Dwayne in-game: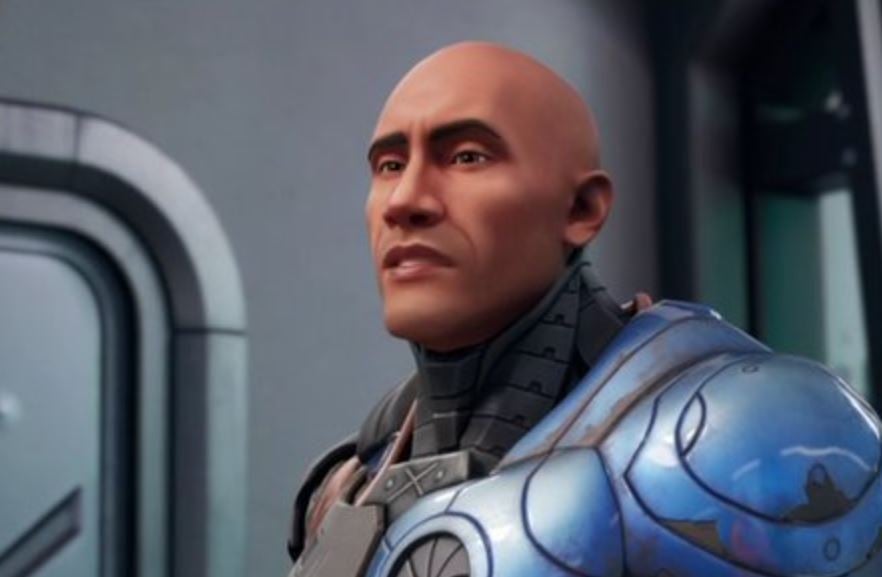 We already know there's a Foundation skin in the Chapter 3 Season 1 Battle Pass. The question is, will there be a skin style revealing Dwayne Johnson in a skin style without the helmet? It seems likely, but check back when the new chapter launches where we'll showcase each skin in detail.