Epic Games have announced when the v8.20 Fortnite update will be coming.
Epic Games have recently tweeted on the offical Fortnite Twitter account the date and time for the v8.20 update.
The update will be on Wednesday, 27th March and downtime will begin at 9am UTC. The full tweet states the following, "Feel the burn in the v8.20 update, which is planned to release on Wednesday, March 27.Downtime starts at 5 AM ET(0900 UTC)".
https://twitter.com/FortniteGame/status/1110258829659381760
We know that the v8.20 update will bring a brand new LTM called "The Floor is Lava". Epic teased the release of the new LTM via the in-game news feed when the Item Shop updated. The description of the LTM reads, "Get to high ground or build above the lava that's overtaking the island."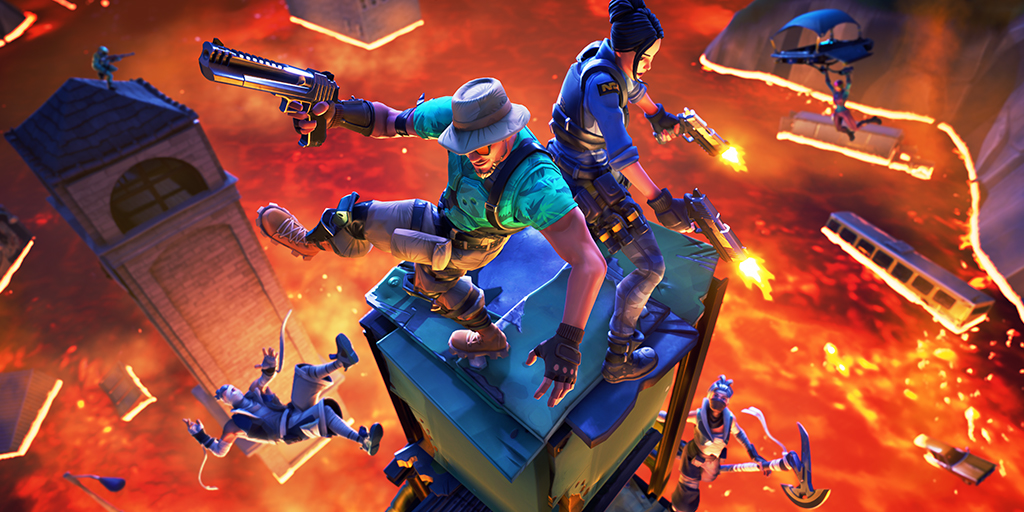 As well as the new LTM, we know that the v8.20 patch will bring a host of bug fixes. Sean Hamilton, community coordinator at Epic Games, stated in a reply to Reddit that were would be a large number of bug fixes. The bug fixes were listed although it's possible not all of them will make it in this update. You can check out the full list of potential v8.20 bug fixes here.