Epic Games have recently announced the time and date for the next Fortnite update, which is the v10.20 content update.
Before every update, Epic update the MOTD (message of the day) to announce the next item or weapon that'll be added to Fortnite Battle Royale. We've seen the Automatic Sniper Rifle, Junk Rift and Shield Bubble added this season, and we now know what the next item will be.
The news feed recently updated to display the next item coming to the game, the Zapper trap item. The description of the item is "DANGER: HIGH VOLTAGE. Trap 'em and Zap 'em!". Here's what the trap looks like: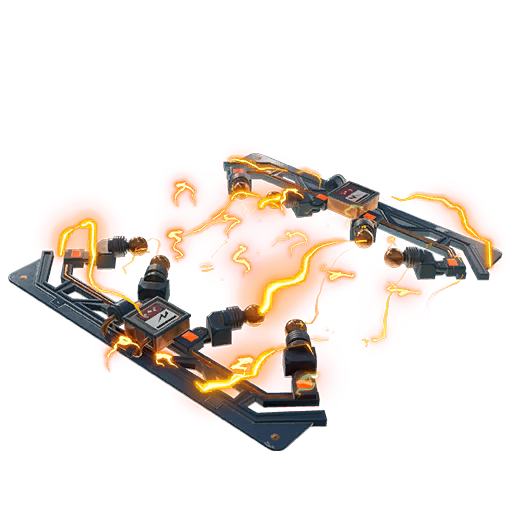 According to leaks, the trap can be placed on floors, ceilings and walls. The trap is of Epic rarity with a max stack size of 4 and will deal 50 damage. Leaks also suggested that the trap can be placed on enemy builds, but we'll need to wait until the patch notes are released to confirm if this is true.
Epic announced the next update, which is the v10.20 content update. The update will be released at 8 AM ET and will require no downtime or any need to download new files.
As well as the trap, we'll also see Kevin the Cube return in the floating island that was leaked from the Season X, Week 6 loading screen. The rift beacon will activate at Fatal Fields and we'll see the floating island return tomorrow. Expect to see information regarding the floating island in the v10.20 content update patch notes.