Epic Games have provided a small status update on the B.R.U.T.E
The B.R.U.T.E is a vehicle that can be operated by up to two players and was added at the beginning of season 10. The mech suit has the ability to super jump and stomp enemies and structures and has a missile launcher and shotgun. The shotgun has a clip size of 10 and deals 50 damage whilst the missile launcher fires up to 10 missiles at once.
The large majority of the player base consider the B.R.U.T.E as being extremely overpowered, requiring no skill to get easy kills and victory royales. There are B.R.U.T.E missions currently available to complete, making it extremely unlikely that the suit will be vaulted.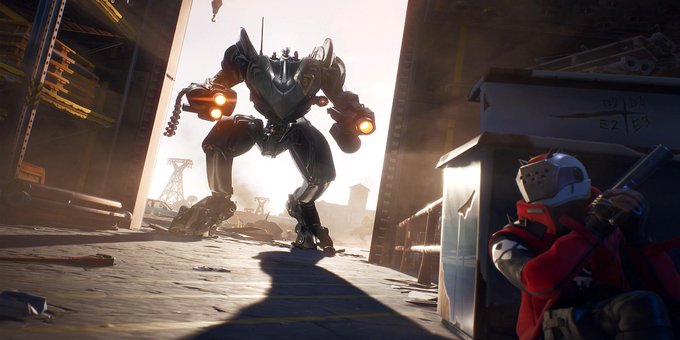 Epic have kept quite whilst the player base has asked for the vehicle to be vaulted until today. A recent Reddit post by community manager JustMooney1 provides players with a status update on the B.R.U.T.E, although it's now what the community will want to hear.
The reddit post states that Epic are currently evaluating the B.R.U.T.E gameplay and how it performs for all skill levels and game modes and also mention they're working on fixing the moment-related bugs. The finish the short post by mentioning they will continue to monitor the B.R.U.T.E closely and will keep players updated. You can read the full post below:
"Heya folks,
Right now we're evaluating B.R.U.T.E. gameplay, as well as observing how it performs across all modes and skill levels. We are also working to fix movement-related bugs with the B.R.U.T.E. to address exploits.
We will continue closely monitoring and keep you updated!"
It's likely Epic will nerf the B.R.U.T.E in the near future as it appears they have no intention on vaulting the vehicle.